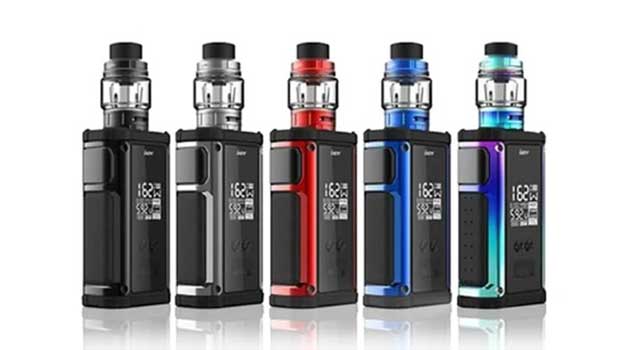 Update: The iJoy Captain 2 Has Been Discontinued – Check  Newer Box Mods & Starter Mod Kits Below
Here are cheap deals to buy the iJoy Captain 2 Box Mod or iJoy Captain 2 Kit with a tank.  The Captain 2 continues the amazing design and performance of the Captain series of mods.  And it features 180 watts of power, a stylish and ergonomic design, dual 18650 batteries, temperature control operation, power mode, and a full-color display screen.  If you purchase the Captain 2 Kit, you will receive the Captain V tank with 5mL juice capacity, mesh coils, adjustable airflow control, and easy top refills.  This setup is for sale in black, silver, red, blue, and rainbow.
Review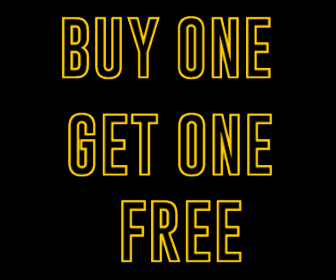 iJoy Captain 2 Box Mod
Powered by two 18650 batteries, the iJoy Captain 2 Mod features an all-encompassing vape mod with plenty of power and many features for an incredible experience. It has a maximum power of 180 watts and an output current of 45 amps. A full temperature control suite compatible with all standard atomizer heating elements makes this an even more attractive device. Moreover, the iJoy Captain 2 box mod features a brand new full-color display screen that is pleasing to the eyes, and its menu is easy to navigate thanks to dual adjustment buttons underneath. On the control face, you can see an oversized fire button and an ergonomic grip underneath.  Adding to the exquisite design is the ergonomic zinc alloy chassis that has perfect inlay strips with black, silver, red, blue, and rainbow color options. Use the Captain 2 mod USB cable to recharge the two batteries accessed via a bottom flip door.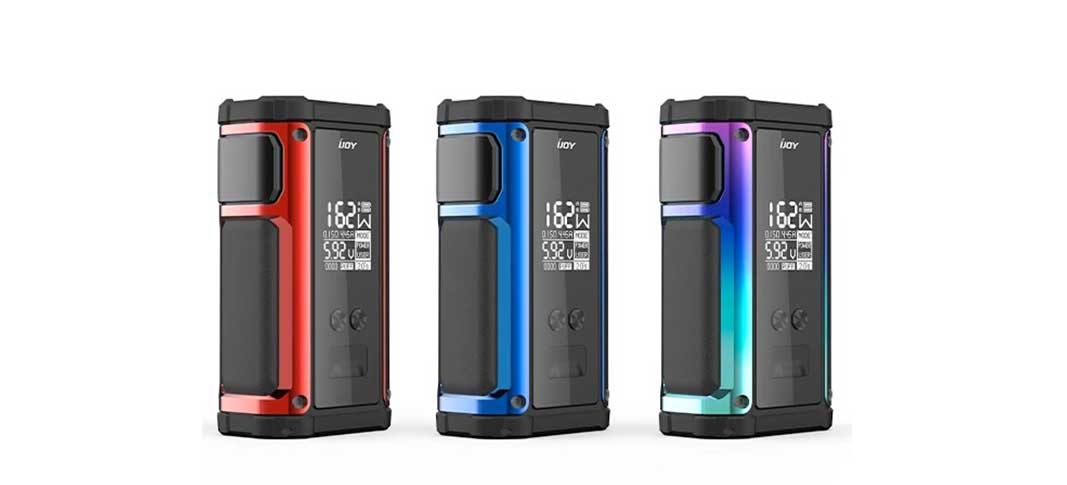 iJoy Captain 2 Kit
If you buy the iJoy Captain 2 Starter Kit, you will also receive the Captain V tank.  You will get a total of 8 coils: four 0.15ohm X3 mesh coils and four X3-C1 coils with a 0.4ohm heating element. And the reservoir on the Captain V tank may store up to 5mL of e-liquid, although EU residents will get a 2mL version due to regulations. There's an easy-access top fill port at the top to make adding e-liquid easier than ever. Plus, dual bottom air intake slots diffuse air entering the atomizer and are fully adjustable to your liking.  Each atomizer in the Captain 2 Kit perfectly matches the mod's color for a great look.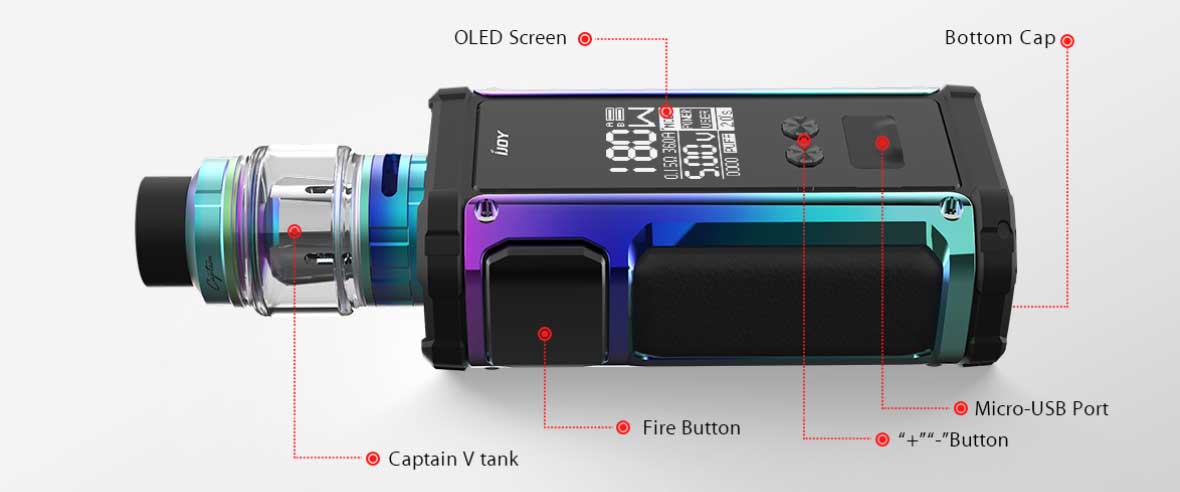 iJoy Captain 2 Features & Specifications
Captain 2 Mod Only

Made from aluminum alloy
Uses dual 18650 batteries (not included)
Power output: 180W
Variable wattage mode
Temperature control modes: 300℉ to 600℉
Voltage range: 0V to 8V
Output current: 45A
Screen: 0.96-inch color display screen

Captain 2 Kit w/ V Tank

Capacity: 2ml/5ml
Dual adjustable airflow slots
Easy top filling
0.15ohm X3 Mesh Coils
0.4ohm X3-C1 Coils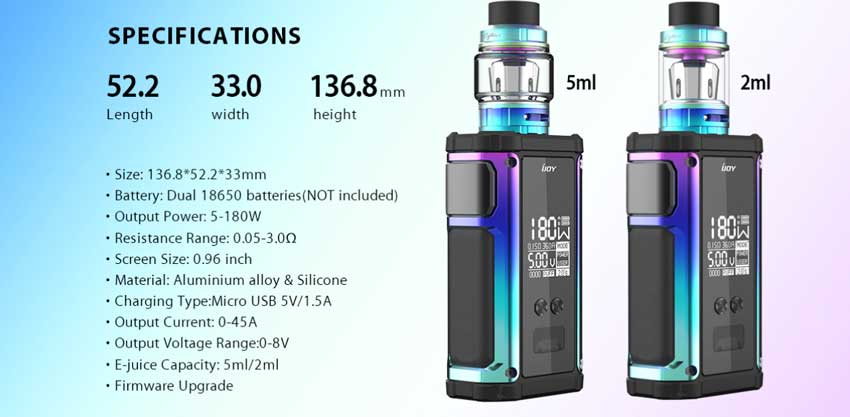 Related Deals
Total Views Today: 1 Total Views: 557