Here's a discount for the IJoy Combo RDA. 
Overview
The Ijoy Combo RDA features a gold-plated BF squonk pin, side adjustable airflow, a triangular gold-plated build deck and an Ultem drip tip.  The device is available in black, silver, gun metal, rainbow and gold.
Design-wise, this new Combo looks very similar to its predecessor. With a semi-gloss finish over its stainless steel chassis and a beautifully laser etched logo, the unit is durably made. It measures 25mm in diamter and is 37mm high, so it is quite compact. With purchase, you will get a yellow Ultem drip tip, a standard gold-plated 510 connection pin and a gold-plated BF 510 for squonking.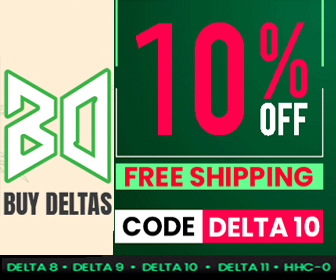 When the chuff cap is removed, you will see an innovative dual post deck that has a triangular shape and that is built with 2 terminals per post. The posts are hollow underneath to allow for a deeper juice well. This results in less frequent dripping.  Side adjustable airflow is located on the chuff cap and air travels internally to directly strike the coils for huge vapor production.
Features & Specs.
Dimensions: 25mm x 37mm
Made from stainless steel
Premium semi-gloss paint finish
Colors: gold, rainbow, gun metal, silver, black
Laser etched logo
Compact design
Gold-plated 510 pin included
Gold-plated 510 BF squonk pin included
Ultem 810 drip tip
Dual post build deck

Two wire holes per post
Triangular shaped deck
Hollow posts for larger juice well
Gold-plated

Side adjustable airflow intakes
Included with purchase

Combo RDA Triangle
Extra screws
Extra o-rings
2 x  coils
2 x japanese organic cotton
1 x squonk pin
1 x BF squonk pin
Phillips screwdriver
Straight screwdriver
User's manual
Warranty card
Total Views Today: 1 Total Views: 190