iJoy Mystique Subohm: 5mL Mesh Tank w/ Polygon-Patterned Cover
Here's a cheap deal for the iJoy Mystique Subohm Tank. This atomizer features an exquisite polygon patterned metal cover that prevents damage, a 5mL juice reservoir, easy refills, two included mesh coils, exquisite colors and finishes, and adjustable airflow.
Design
The Mystique Subohm features a metal cover with beautiful polygon-textured patterns that fit the 3.5mL juice reservoir. The covers have color options that are matte black, matte stainless steel, mirror white, mirror red, matte black and matte rainbow. This atomizer measures 52.5mm x 26mm and also comes with a 5mL bubble glass which allows longer vape times without refills. However, the metal covers don't fit the larger included tank tube.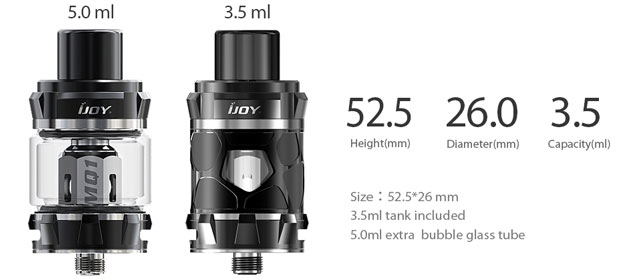 Unique Polygon-Textured Covers
As previously mentioned, the design features new anti-drop metal covers with irregular polygon textures for a mysterious appearance. These also protect the glass tube from damage, while still permitting you to monitor juice levels thru a transparent window.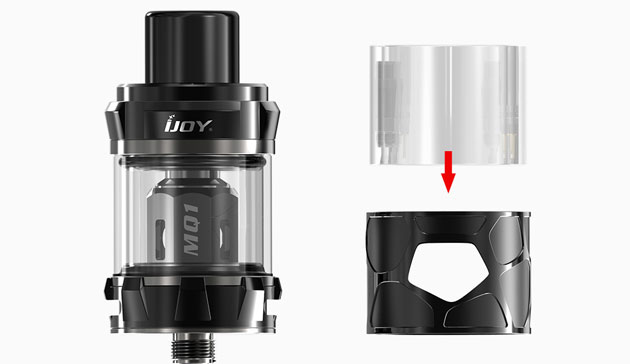 Components
The atomizer consists of the drip tip, top cap, the glass juice reservoir, the coil, the tube cover, and the base.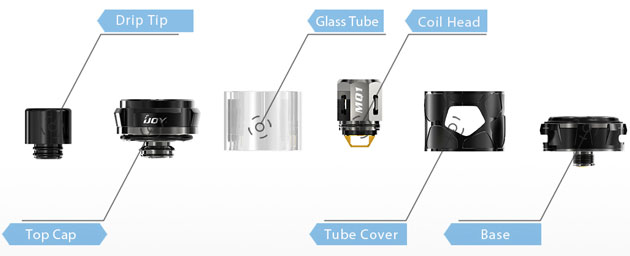 Longlasting Mesh Coils
With purchase, you will receive an MQ1 & MQ2 Mesh coils of which the uniform heating properties result in massive vapor with flavor. Combined with 70% flax fiber and 30% wood pulp, the heads have extreme e-liquid absorption and a longer lifespan. And, because the coils are diamond-shaped, they have a larger contact area between the cotton and heating element which preserves vape flavors.  The 0.18ohm MQ1 single mesh coil fires in the range of 40 to 80 watts, while the MQ2 dual should be used from 40 to 70 watts.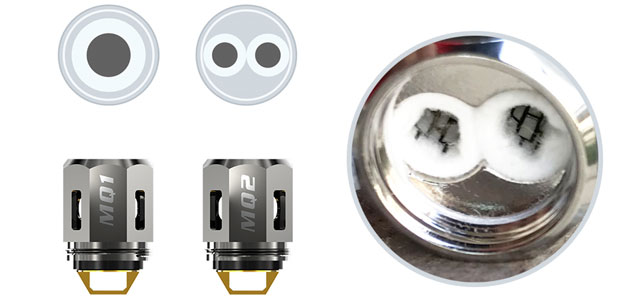 A Wide Range Of Optional Coils
In addition to the previously mentioned MQ1 & MQ2 coils, there's also an optional 0.18ohm DMB-Mesh coil with a 40 to 80 watt range. Or, you may prefer the 0.3ohm DMB-C1 (35W to 70W), 0.2ohm DMB-C2 (40W to 80W) and 0.15ohm DMB-DM (35W to 70W).

Dual Bottom Adjustable Air Inlets
Dual airflow slots at the bottom are wide enough to ensure maximum intake for a smooth vape experience with massive vapor production.

Sliding Top Fill System
To maximize the ease with which you can refill the Mystique Subohm, the top cap easily slides over to expose a massive fill port.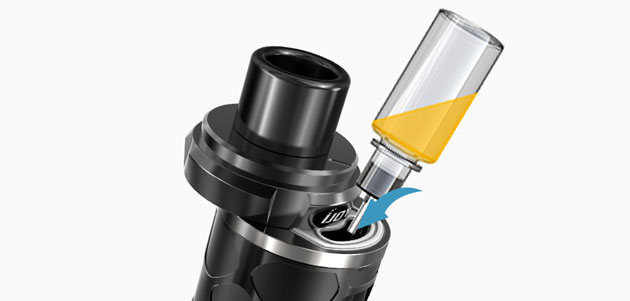 Features & Specifications
Measurements: 26mm x 52.5mm
Polygon-textured metal covers

Looks exquisite
Prevent damage to tank tube
Colors: matte rainbow, matte blue, mirror red, mirror white, matte SS, matte black
Viewing window to see juice level

Juice capacity: 3.5mL standard glass/5mL bubble glass
Sliding top fill system
Dual bottom adjustable air slots
Included coils

0.18ohm MQ1 single mesh | 40W-80W
0.2ohm MQ2 dual mesh | 40W-70W
70% flax fiber/30% wood pulp "cotton"
Four additional coil options
Related Deals
Total Views Today: 1 Total Views: 185