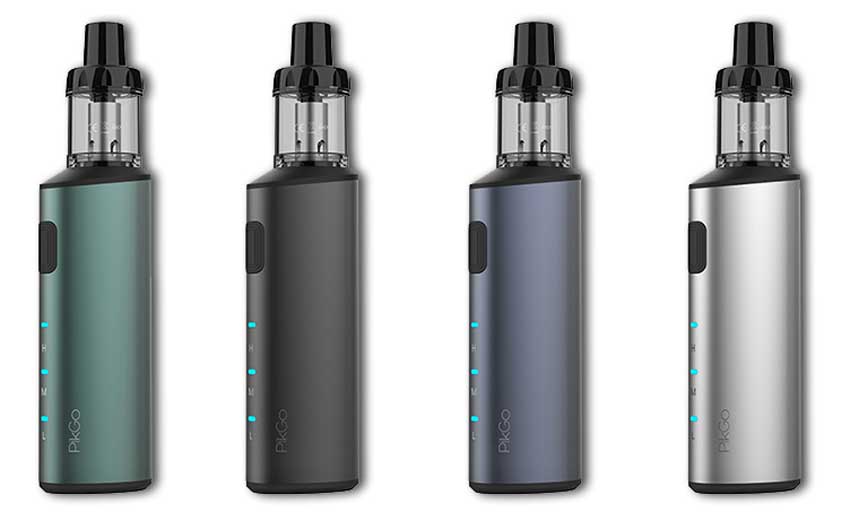 Here are cheap deals to buy the iJoy PikGo Kit.  This all-in-one pod system features three output modes, DTL/MTL vaping, a 1300mAh battery, an Unvi chipset for easy operation, a Type-C charging system, a 2mL juice capacity, easy top refills, adjustable side airflow, mesh coils, and a transparent leakproof pod. It is for sale in four different colors.
Overview
From a design perspective, the iJoy PikGo has measurements of 102mm by 27mm by 21 and is also for sale as a standalone mod, of which the size is 70mm by 27mm by 21mm.  This makes the PickGo Kit extremely portable and lightweight, so you can place it in any pocket.  For sale in black, stainless steel, green and blue, the matte finishes look exquisite and are sure to be ergonomic thanks to a smooth aluminum alloy & PCTG chassis.  Just as with the appearance of the PickGo, the control face is basic, with only a power/fire button and 3 LED lights by which you can find out the current output level.  Changing settings is as easy as a few presses of the power button.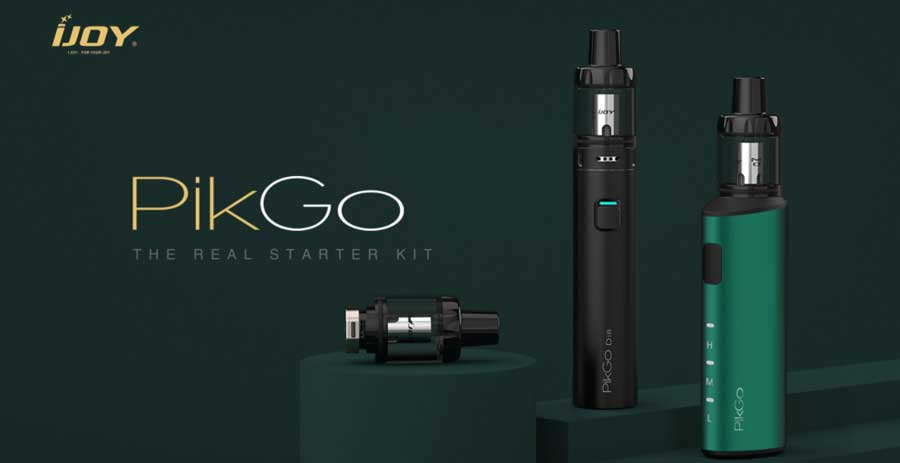 Built with an Univ.mini chipset, the iJoy PikGo Mod is extremely easy to use and ensures safe vaping.  Moreover, the mod is built with a 1300mAh battery that can produce a maximum of 23 watts.  For a versatile experience, the output can be set to 3.7, 3.5, or 3.3 volts, indicated by three lights on the control face.  Moreover, charging is effortless due to a Type-C charging port on the bottom of the device.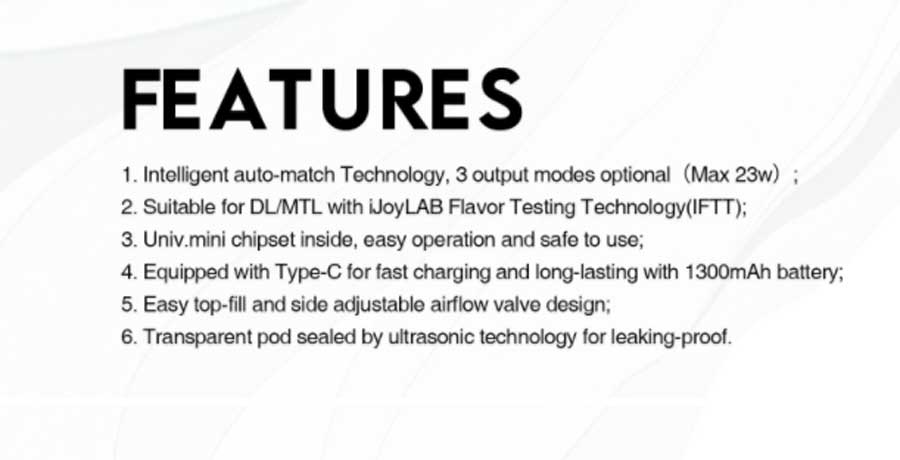 With the kit, two 2mL pods feature an easy top-fill system by unscrewing the top cap.  These cartridges work with integrated coils, and you'll receive a 0.6ohm mesh pod for standard vape juices and a 1.0 mesh pod that works well with nicotine salt based e-juices.  This pod is small as it only measures 18mm by 39.5mm and is always black, regardless of the mod's color.  Best of all, the pod has the latest ultrasonic technology design to ensure it is leakproof, and you may also adjust airflow via a valve design.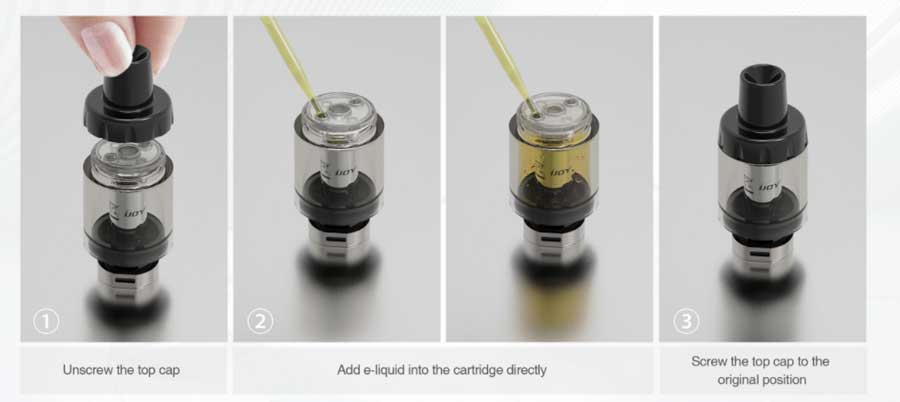 Features & Specifications
Mod

Made from aluminum alloy & PCTG
Dimensions: 70mm x 27mm x 21mm
1300mAh integrated battery
Type-C charging port: 5V/1A
Univ.mini chipset
Intelligent atomizer detection
Three output modes: Low 3.3V | Medium 3.5V | High 3.7V
Max Power output: 23W

Pod

Dimensions: 188mm x 39.5mm
Capacity: 2ml
Side adjustable airflow design
Easy top filling
0.6ohm Mesh Pod (18W to 23W)
1.0ohm Mesh Pod (11W to 14W)
iJoy Flavor Testing Technology
Suitable for MTL/DTL vaping
Transparent to see e-liquid level

Package
iJoy PikGo Device
P0.6 Mesh Pod
P1.0 Mesh Pod (pre-installed)
Type-C Cable
Manual
Warranty Info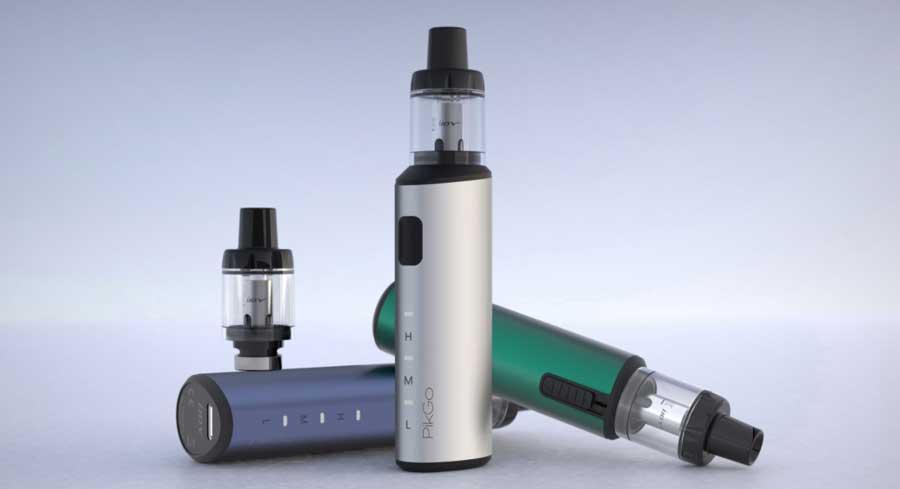 Total Views Today: 1 Total Views: 827