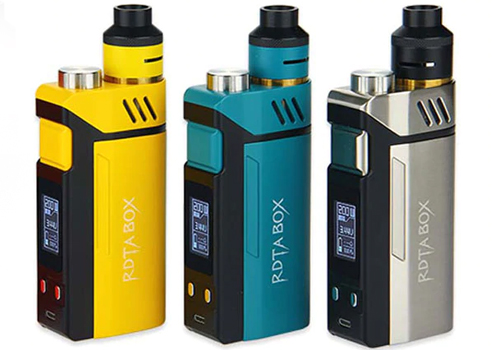 Update: The

Ijoy RDTA Box Kit Has Been Discontinued – Check  Newer 200W Box Mod  Deals Below

Or

All Mod/Kit Deals 

Here's fantastic offers on the Ijoy RDTA Box 200W TC Kit.  This popular setup features 200 watts of power, a 12.8ml juice capacity, tons of build deck options, 2 pre-built coil options, a 0.96 inch OLED display, dual 18650 batteries (not included), micro USB charging, a sliding battery sleeve, power mode and temperature control mode with nickel, titanium and stainless steel heating elements.
Overview
The RDTA Box is a brand new vape kit from iJoy and features a massive 12.8ml capacity, an RDA with 9 interchangeable decks/2 pre-built coils, a box mod with 200 watts of power and temperature control mode that supports nickel, titanium and stainless steel.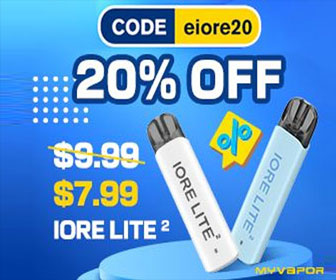 The entire RDTA Box Kit measures 135mm x 55mm x 28mm and is made from stainless steel.  The tank sits one top of the mod, has a 12.8ml capacity and is easily refilled via a 15mm diameter wide filling hole.  The reservoir has its own LED light for easy monitoring of e-juice levels or for the purpose of cleaning.  The internal tank can be washed out with water whenever you change e-juice. And, the kit is available in blue, red, yellow, grey or black.
The chuff cap that encircles the deck is made from stainless steel with Delrin for heat resistance.   The RDTA comes with a gold-plated IMC-3 deck that is built with dual posts that have 2 wire holes each.  You'll also receive a pre-built IMC-Coil 3 that fires with a resistance of 0.15ohm and has a recommended wattage of 50 to 100W.  There are a total of 11 optional decks with this RDA, so the sky is the limit if you enjoy building.  See the pictures below for all the deck options.
The mod is built with a chip designed by Iwepal.  This results in easy menu operation on the 0.96 inch OLED screen.  The menu displays wattage/temperature, current mode voltage, resistance and battery level in a vertical format.  Changing modes or mod settings happens on a secondary screen that is easily accessed.  Here, the screen can also be rotated 180 degrees.
The mod get its power from dual 18650 batteries that are conveniently hidden behind a sliding door.  There's a firmware upgrade USB port on the device, but it is uncertain if it can also be used for charging the cells  Either way, it is always advised to charge the batteries by using an external device.
The RDTA Box Mod has an output power range from 5 watts to 200 watts.  The lowest atomizer resistance is just 0.05Ω, ensuring it will work with your build or tank.  The unit also fires in temperature control mode that supports stainless steel, titanium and nickel coil wire.  And, the mod is said to be efficient with an energy conversion rate of 95%.
Video
Features
Dimensions: 135mm x 55mm x 28mm
Weight: 300g
Wider range of colors
Made from stainless steel
Delrin/SS chuff cap
0.96″ OLED with vertical menu
Rotate screen
Washable 12.8ml tank with LED light for e-juice monitoring
Screw cap to reveal 15mm diameter fill port
Brush tool included to wash tank
10 IMC interchangeable gold-plated decks available
Pre-built coils available
Power output range: 5W to 200W
Voltage output range: 1V to 8V
Output current range: 1A to 45A
Resistance range: 0.05Ω to 3.0Ω
TC compatibility: SS, Ti, Ni
95% energy conversion rate
Unique user mode
Powered by dual 18650 external batteries
Sliding battery door
USB firmware upgrades
Pictures
Total Views Today: 1 Total Views: 443