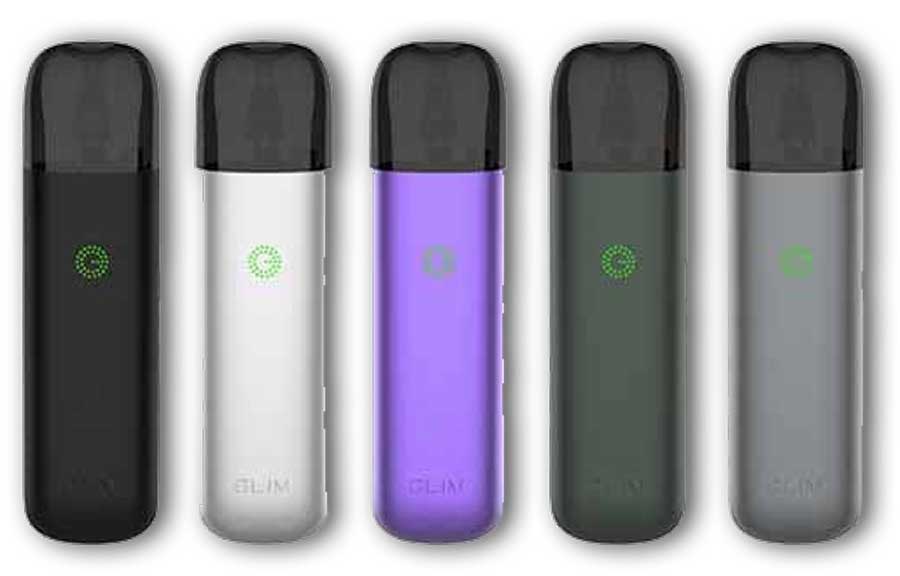 Innokin Glim Kit: 500mAh/1.8mL MTL Pod System
Here's are cheap deals to buy the Innokin Glim Kit.  This pod system features a 500mAh battery with LED light, 12 watts of maximum power, 1.8mL capacity pods, draw-activated firing, an anti-leak refill system, and 1.2ohm resistance for nic salt vaping.  Innokin has listed this item as one of their submissions for  FDA/PMTA compliance, so this starter kit is on sale in the USA. As of September 2020, this item has not yet hit the vape marketplace, but when it does be sure to come back here for a low price.
Mod Design
From a design perspective, the Glim Pod Kit has a basic appearance n and is available in black, white, purple, green, and grey.  Designed for portability, the dimensions are only 9.3mm by 2.5mm, making it simple to put in any pocket or purse.  On the front of the Innokin Glim, you can see an LED that lights up in different colors so you may know how much voltage is left in the 500mAh rechargeable battery.  In this way, you'll know when it is time to plug in the device with the included USB cable. The charging interface can be found at the bottom and is, unfortunately, a micro USB and not a Type-C USB port, so you might have to fiddle with it.  With a full battery, power tops out at 12 watts, so long vape times are sure to be the case. And, output depends on the atomizer's coil, which you can read more about in the next section of this page. Best of all, there is no fire button which means you only need to take a puff from the ergonomic mouthpiece to engage the Innokin Glim.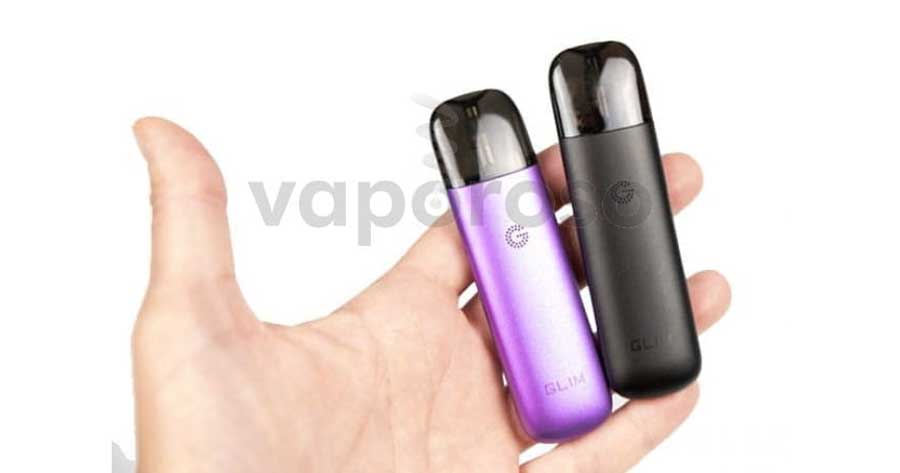 1.8mL/1.2Ohm Refillable Pods
Each Glim Kit comes with a single cartridge that attaches to the mod section via powerful magnets for a tight connection. This pod holds 1.8mL of vape juice and has an easy fill port at the bottom that is leakproof due to a silicone stopper.  As is the case with many of the tiny pod systems in the vape marketplace, the cartridges have an integrated coil, so you must purchase a new one whenever the coil has met its lifespan. And, the Innokin Glim works with 1.2ohm coils, which are perfect for nic salt vapes, but the Glim is also compatible with Gala pods.
Innokin Glim Features & Specifications
Dimensions: 93mm x 25mm
Small & compact
Colors: green, white, grey, black, purple
Draw-activated, no fire button
500mAh  rechargeable battery
5V/1A Micro USB charging
Battery LED
Power output range: 1W to 12W (depends on coil)
1.8ml refillable pods
Comfortable mouthpiece
Easy bottom fill port
Leakproof e-juice plug
1.2ohm coil for nic salts
Easy push/pull coil exchange
Safety protections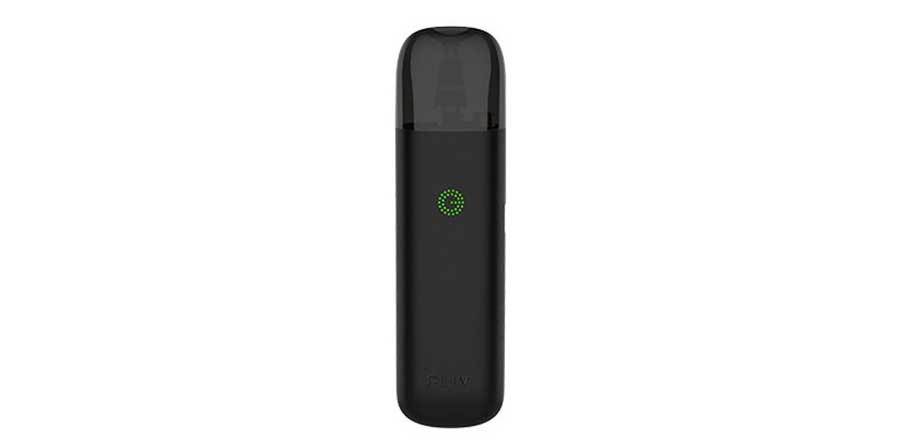 In The Box
With the purchase of the Innokin Glim Pod Kit, you will receive the device, a 1.2ohm pod, a micro USB cable for charging, a manual, and a warning card.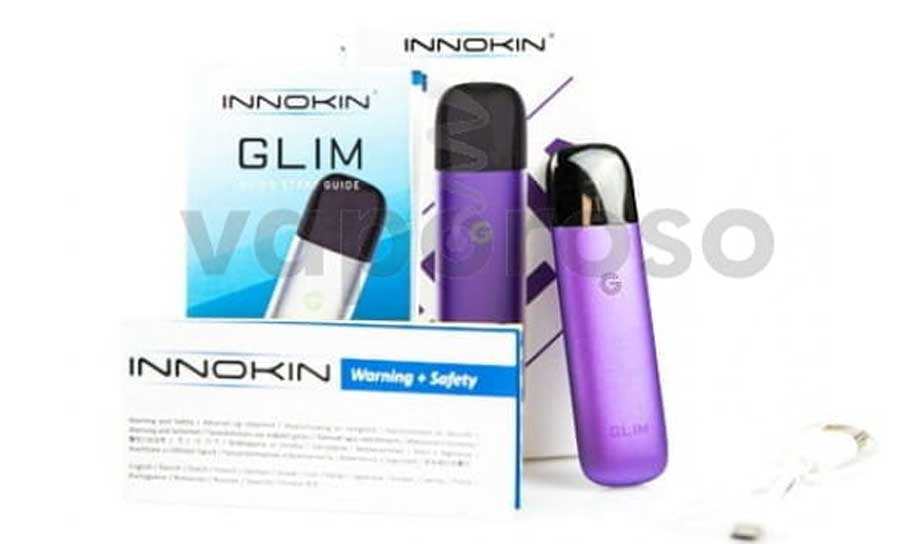 Related
Total Views Today: 1 Total Views: 409