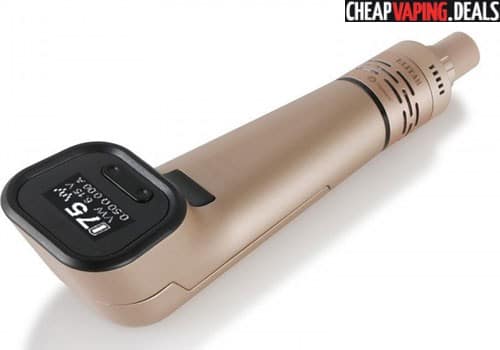 Overview
The Elitar Pipe from Joyetech is a pipe-style temperature control vaping kit.  It features a classic design, premium finish, 75 watts of output power, flexible temperature control and easy tank filling.
With an elegant design that is cool and sophisticated, the Elitar Pipe looks amazing.  You can get one in in gold, grey, black, white or wood colors.  The mod section with tank combined have a height of 147.5mm and the bowl section by itself measures 38mm x 36.5mm.  The entire kit is easily disassembled for cleaning and maintenance.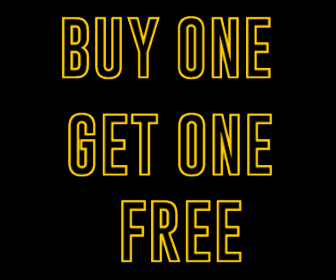 The 0.66″ OLED  is located on the bowl of the screen and displays all the information you may need. The screen was designed to be easy to read, operate and vape.  The adjustment and fire buttons are located under the OLED and are perfectly combined for a premium and classic look.
The tank capacity of the atomizer is an adequate 2ml and is refilled via a convenient top fill setup that allows for adding e-juice by removing the top cap.  Simply squirt juice through two side holes that surround the vent pipe.  The e-liquid reservoir is also leak resistant which permits for removal of the top section with coil as one integrated unit.  Airflow on the atomizer is  adjustable via the top airflow control ring that can be set from open to closed.  And, the threaded wide 510 connection bezel is made of stainless steel with a springloaded pin.
The kit includes two pre-built coils with purchase.  First, you'll get a stainless steel 0.5ohm head for direct to lung vaping that can be used in either power mode, temperature control or TCR mode.  The second included coil is a Liquid Valve Control Clapton coil that has a 1.5ohm resistance and features adjustable juice flow control by rotating its bottom ring.  There are many other optional coils that will work with this setup including a BF Ni-0.2ohm DL head, a BF SS316 0.6ohm MTL head, a 0.25ohm DL Notchcoil, a BF 1.5ohm Clapton MTL coil, a BF SS316 1.0ohm MTL head and a BF SS316 1.0ohm MTL coil.
To power the mod, the Joyetech Elitar Pipe Kit uses  a single 18650 battery that is easily replaced by removing a magnetized back cover. You can charge the cell via the USB port on the side which also doubles as a firmware upgrade port in case Joyetech releases a new operating system with new features.
The mod has a maximum power output of 75 watts and is capable of intelligent temperature control that supports titanium, TCR, nickel and stainless steel modes.  The specifications indicate the unit is able to fire in  variable wattage mode, three variable temperature modes, bypass mode and three TCR modes.  The lowest atomizer resistance for TCR/temperature operation is 0.05ohm and in power/bypass modes, the lowest resistance comes in at 0.1ohm.  All these specifications indicate that the mod section of the Elitar Pipe can be used with virtually all tanks or RTAs, as long their diameter comes in at 22mm.
There are also some additional functionality and  safety protections that include a 10s continuous fire limit, stealth function, an ability to lock the device and low battery warning.
Video Review
Features & Specs.
Dimensions: 38mm (bowl) x 36.5mm (bowl) x 147.5mm (height)
Many colors: gold, white, wood, gray, black
Classic look with latest technology
Premium finish
Clear 0.66″ OLED screen with easy menu
2ml e-liquid capacity
Top fill system
Top adjustable airflow
Leak free cup design
Disassemble completely for maintenance/cleaning
Springloaded/stainless steel 510 connection
Utilizes a single external 18650 battery
Magnetic back battery cover
USB charging
Firmware upgrades
Power range: 1W to 75W
Temperature range: 200°F to 600°F or 100°C to 315°C
Resistance range in TC modes: 0.05Ω to 1.5Ω
Resistance range in power modes: 0.1Ω to 3.5Ω
Ouput modes: VW, TC (Ni, SS316, Ti), Bypass, 3 x TCR
Multiple coils available
Pictures
Total Views Today: 1 Total Views: 305