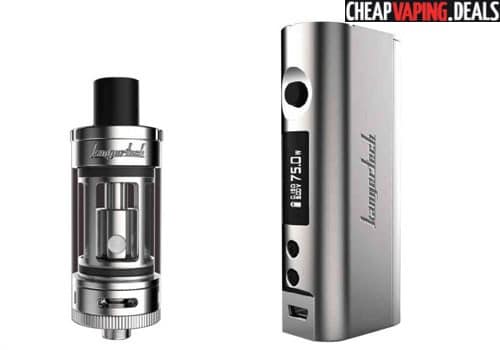 Update: This Item Is Out Of Stock Everywhere – Check  Similar Mini Box Mod & Kit Deals Below
Here's a fantastic deal on an authentic Kanger TopBox Mini Starter Kit – Platinum.  This is the premium platinum edition.  For the black, red or white version, please visit this page.
Review
Overview
This platinum Kanger Topbox Mini Kit, which is the upgraded version of the Subox Mini kit, features a stainless steel box mod with improved power output.  It has built-in temperature control that works with many coil types.  This kit also includes the silver Top Tank Mini tank which produces large vapor clouds with incredible flavor and has a 4ml tank capacity.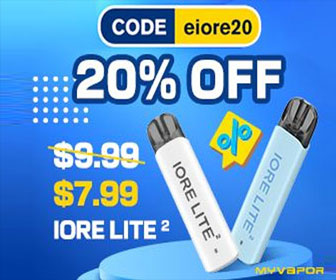 The kit has a compact form, making it portable and ergonomic.  The regular version of the Kbox Mini mod is made of zinc alloy, but the platinum Mini mod features a stainless steel chassis. Stainless steel does not stain, corrode or rust as easily as other materials.  At the top of the device, you will find a stainless steel/gold plated 510 connection which is spring-loaded to assure many atomizers can be installed.
The mod has an amazing OLED screen that features two lines and displays battery level, current resistance, output temperature, output voltage, and wattage, in an easy format
The Kbox Mini can fire atomizers up to 75W and has sophisticated temperature control technology in the range of 200°F to 600°F.  It can be used with atomizers that have a resistance of just 0.1Ω, so it will work with a wide array of builds or tanks.   Temperature control is also compatible with a large number of heating elements, including nickel, titanium, stainless steel, kanthal, and nickel-chromium.
The Mini TC 75W Mod is powered by a single 18650 battery that is removable but can also be charged via its USB port.  The battery is accessed via a magnetic battery panel to be easily swapped out.
The Toptank mini tank is the top-filling version of the Subtank Mini and has a 4ml capacity.  The Mini Tank includes a 0.5Ω Clapton coil which is rated at 70W and the 0.5Ω SSOCC coil which can be fired with up to 60W of power.  Airflow on this tank is also controllable and can be personalized to three different settings on two separate air intake slots.
Overall, the Platinum Kbox Mini Kit is an amazing setup for vape beginners who know very little about vaping, yet want amazing vapor and flavors.  The kit is also stylish and portable, making it the perfect bundle Kangertech has ever designed.
Kanger Kbox Mini Platinum Mod Features
Power range: 7W to 75W
TC range: 200°F to 600'F
Resistance range: 0.1Ω to 2Ω
Temperature Control Support: NiCr, Ni, SS, Ti & Kanthal coils
The chassis is constructed of stainless steel
22mm bezel
510 threaded connection
Springloaded center pin
Powered by one 18650 battery
USB charging
Two-line OLED Screen
More info on the Kbox Mini Platinum
Toptank Mini Tank Features
Amazing ergonomics & design
Diameter: 22mm
Chassis made of stainless steel
Pyrex glass tank tube
Tank capacity: 4ml
Easy top-fill system
Dual airflow control
Includes a wide bore drip tip
Supports Kanger RBA Plus
Works with Kangertech OCC and SSOCC coils
All coils are made with organic cotton for health
Amazing Vapor Production
Incredible flavor
More information on Toptank Mini tank
Total Views Today: 1 Total Views: 208