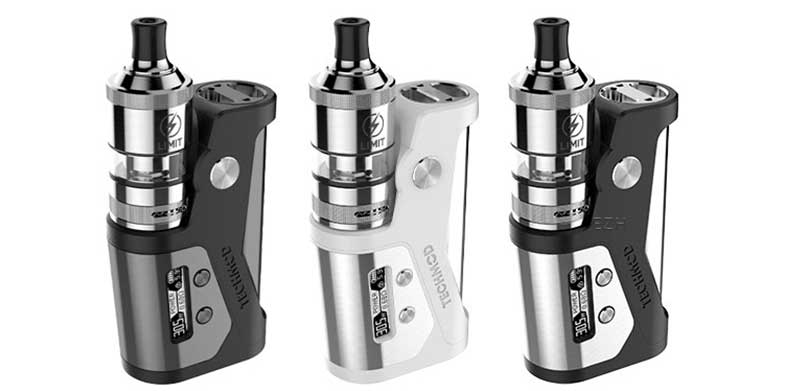 Here are cheap deals to buy the Kizoku Techmod, for sale as a Box Mod or RTA Kit with Limit MTL RTA.  The Techmod box mod features 80 watts of power, single 18650 battery support, power mode, temperature control mode, bypass mode, variable voltage mode, a dual post build deck with single coil builds, and adjustable dual airflow control.
Kizoku Techmod Overview
The Kizoku Techmod Box Mod Kit has dimensions that come in at only  87mm x 49mm x 24mm, so it is extremely compact and portable. But don't let its small size fool you as this tiny kit can still function with up to 80 watts of power, unseen in this small a setup. Plus, the Techmod Mod is quite ergonomic for comfortable in the hand and its trigger fire mechanism spans the entire side of the device, making firing absolutely effortless. Additionally, the chipset permits a wide range of operating modes, including power mode, bypass mode, variable wattage mode, and variable voltage mode. This results in one of the most versatile vape systems in the marketplace. Finally, the Kizoku Techmod uses a single replaceable 18650 battery that is recharged via a type-C USB port that functions with a lightning-fast 2 amp current.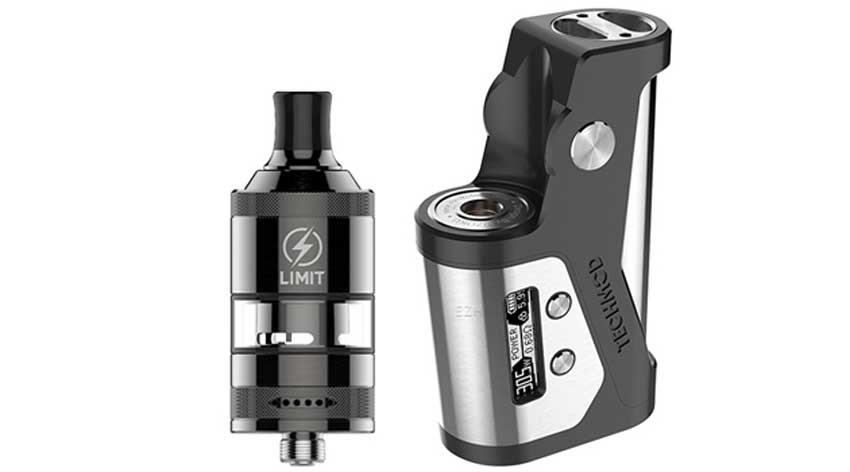 On the side control face of the Kizoku Techmod, there's a small display screen that has an incredible black/white contrasted user interface. Vape data is organized in 3 sections with power/temperature on the left, current mode and atomizer resistance in the middle, and a battery bar and puff time on the right. And, by way of two adjustment stainless steel adjustment buttons underneath, you can easily change the current settings or access certain vape data.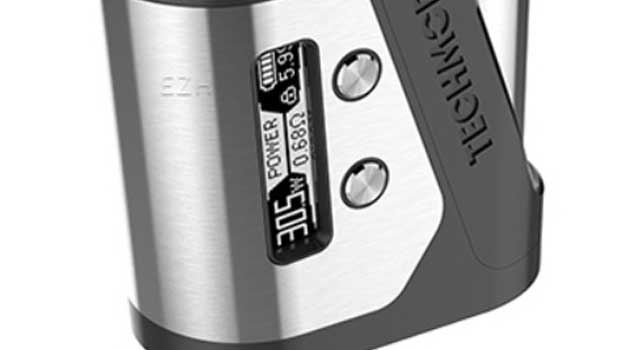 If you get the Kizoku Techmod Kit, you will also receive the Kizoku Limit MTL RTA that features a simple design, a 3mL juice capacity and an easy refill method. Moreover, this RTA's airflow results in a mouth-to-lung style vape from a dual post build deck that support single builds. Best of all, you may also use BVC coils by Aspire by removing the base.
Kizoku Techmod Box Mod RTA Kit Package
With the purchase of the full starter kit, you will receive the Kizoku Techmod box mod, the Limit RTA, a type-C charging cable, a toll bag, a manual, and a warranty card.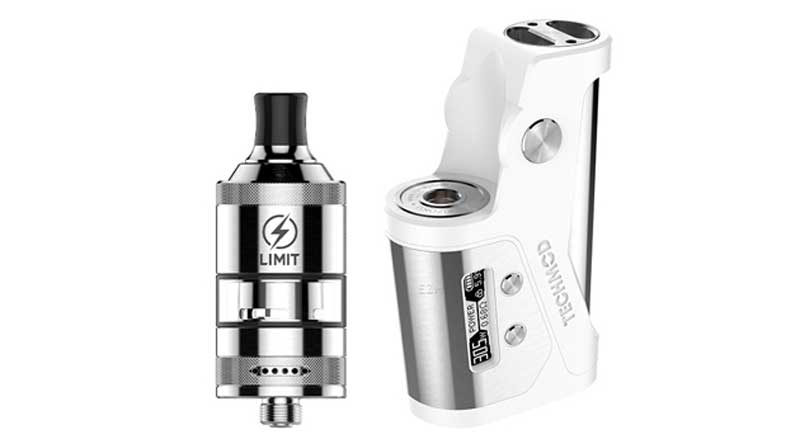 Total Views Today: 1 Total Views: 655