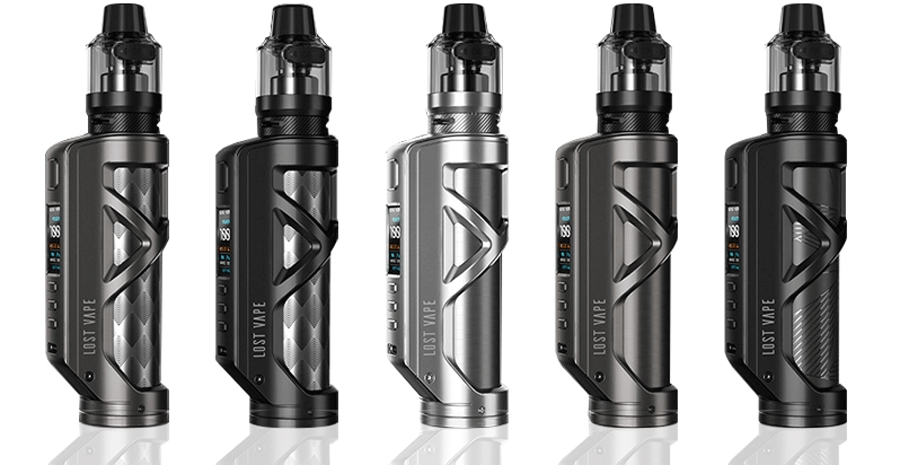 Here are cheap deals to purchase the Lost Vape Cyborg Quest Box Mod or Cyborg Quest Kit.  The mod features 100 watts of power, a 21700/20700/18650 battery, Type-C fast charging, nine color options, and five vaping modes, including wattage, VPC, bypass, voltage, and temperature control.   The pod mod kit includes the UB Pro Sub Ohm Tank and features a 5mL reservoir, three adjustable air intakes, mesh coils, an RBA deck option, and effortless refills.
Deals
USA Deal: Kit

$30.74

  Use coupon code 25C at checkout (exclusive 25% off sitewide – blowout prices & fast USA shipping – one use per account – $300 limit)
Color Options
Cyborg Quest Box Mod
In the design department, the Lost Vape Cyborg Quest Mod has a unique shape that makes it stand apart from the crowd.  The design looks simple, but the finishes are so exquisite that Lost Vape claims it is a milestone in vaping.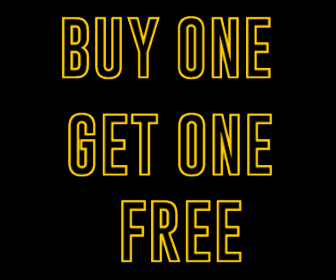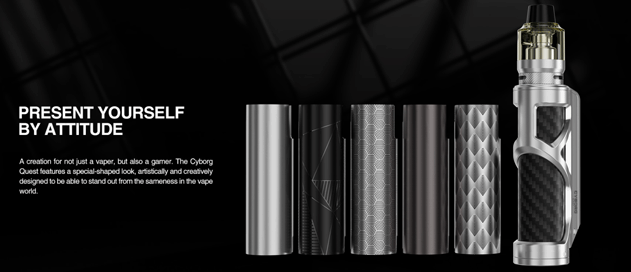 But that's not the only way the appearance of the Cyborg Quest box mod stands out.  You see, three finishes (carbon fiber, stainless steel, full stainless steel) feature three options each for a total of 9 color options. Check the infographic below to choose your favorite finish color.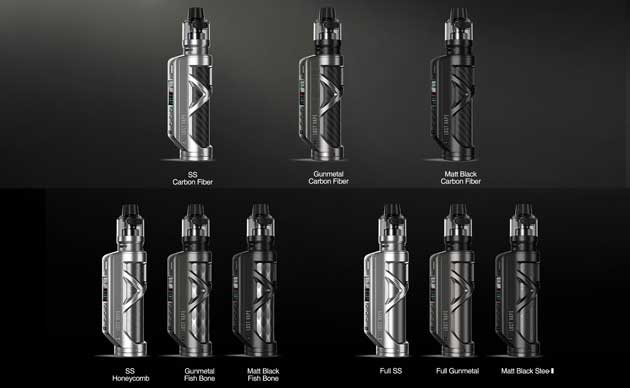 Built with a Priority Quest 2.0 chipset, the box mod has the same capability as other Lost Vape devices, such as the Ursa, Grus, and Thelema Quest, permitting various modes and the capability to engage in curve or ramp vaping.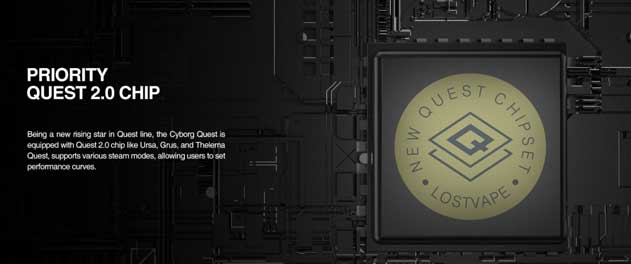 With the Lost Vape Cyborg Quest box mod, you can engage in a total of 5 different modes, adjustable via a full-color display screen.  Set the device to wattage with soft, normal, or hard curve options, VPC, bypass, voltage, or temperature control. On a side note, temperature operation is compatible with stainless steel, nickel, and titanium coil heads and you can store your favorite settings in one of the three memory slots.  These presets are said to be easy to switch between.

Powered by a single 21700, 20700, or 18650 battery, the Lost Vape Cyborg Quest mod can achieve 100 watts.  Of course, if you enjoy long vape times at the 100 watts of maximum output, you should use a 21700 battery, and to use the 18650 battery, you'll need to install the included adapter in the battery bay so that the cell doesn't rattle or move around.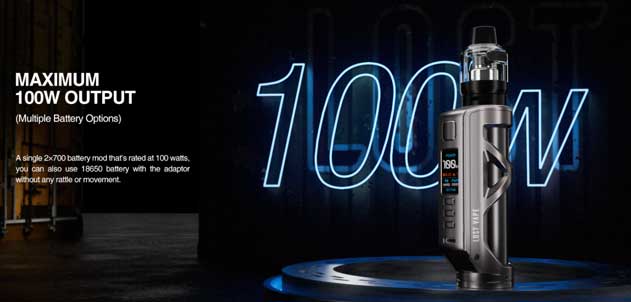 Regardless of which battery you decide on, the Cyborg Quest 100-watt box mod features an integrated Type-C port with a 5-volt capability for a fast recharging process.  Simply connect the included Type-C cable to any USB power source, and the battery icon will animate to let you know it is in charging mode.  This animation will stop once the battery achieves maximum voltage.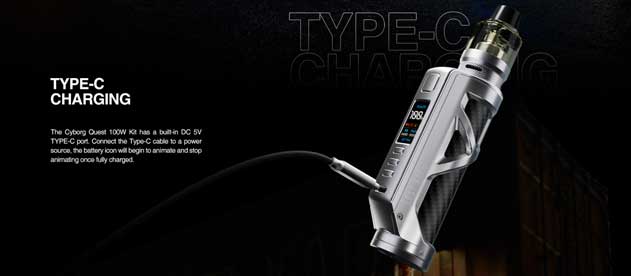 Cyborg Quest Kit
If you decide on the kit, you'll also receive the UB Pro Pod Tank, which is affordable and features a 5mL vape juice capacity for long vape times.   Refills of this reservoir are quite effortless thanks to a side-fill juice port near the top of the glass tube. To add juice, lift the silicone plug to expose the filling slot.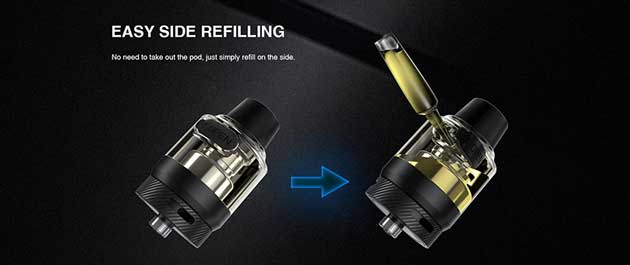 This tank also has triple airflow channels to produce the most balanced flavor and vapor.  To change the setting, rotate the AFC ring at the bottom to restrict or enlarge the size of these slots and engage either in a mouth-to-lung or a direct-to-lung style of vape or somewhere in between.

Finally, the Cyborg Quest Kit is compatible with UB Pro coils, the latest mesh coils in the vape marketplace.  In the package, you will find a  0.15ohm UB Pro P1 mesh coil for DTL vaping from 70 to 90 watts.  And there's also an included 0.3ohm UB Pro P3 head that works from  60 to 70 watts or 500 to 550 degrees Fahrenheit, a perfect coil for temperature control mode.  If you are a DIY fanatic, you may buy the UB Pro RBA deck separately.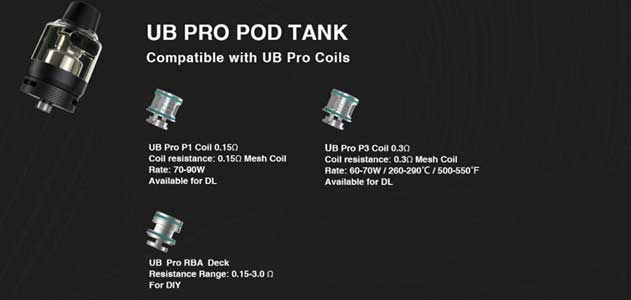 Features & Specifications
Cyborg Quest Mod
Dimensions: 104mm x 32.6 x 44.2 mm (with tank)
Weight: 193g
Battery: 21700/20700/18650 Single Lithium Battery (Not Included)
Input Voltage: 5V
Battery Voltage: 3.0V-4.2V
Output Voltage: 0.7V-8V
Power Range: 5-100W
Current Range: 1A-35A
Temperature Range: 100°C-315°C/ 200°F-600°F
Coil Resistance supported: 0.10Ω-5.00Ω
TC Coil Material supported: Kanthal, Nickel, Titanium, SS316, SS904
Screen Pixel: 0.96 " | 80 x 160
Body Material: Zinc-Alloy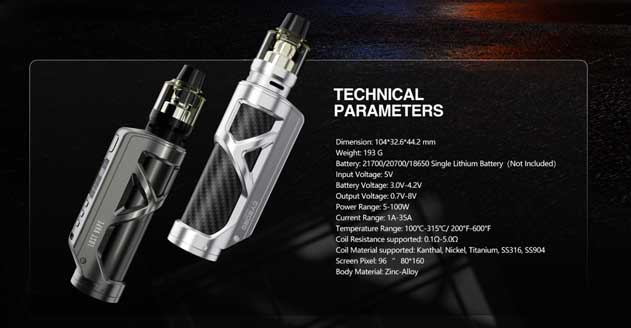 Cyborg Quest Pod Mod Kit
With UB Pro Pod Tank
Metal Base
Plastic Chassis
Pyrex Glass
5ml Capacity
Works With UB Pro Coils
Side Fill System
Three Adjustable Airflow Channels
Lost Vape 0.15ohm UB Pro P1 Coil
Lost Vape 0.3ohm UB Pro P3 Coil
Optional RBA Deck
What's Included
With purchase, you'll receive the Cyborg Quest Mod, A UB Pro Pod Tank, one 0.15ohm UB Pro P1 Coil, one 0.3ohm UB Pro P3 Coil, a 18650 battery adapter, 4 extra o-rings, a Type-C cable, a manual, and a warranty info card.

Comparable Products
Total Views Today: 2 Total Views: 5,954