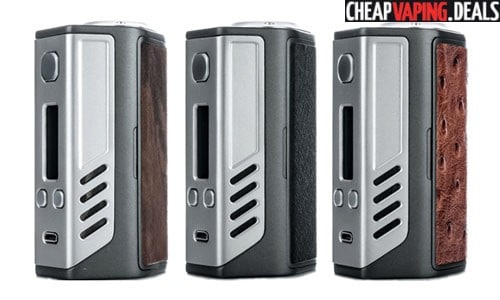 Here's a discount for the upgrade Lost Vape Triade DNA 250 Box Mod.
Update: This Item Is Discontinued So Check Out Other DNA 250C Mod Deals Below
Triade DNA 250 Review
Overview
The Triade by Lost Vape has been upgraded with a DNA 250 chip board.  The new mod features 250 watts of power, 97% efficiency rating, precise temperature control, leather battery cover, portable form factor and preheat capability in temperature modes.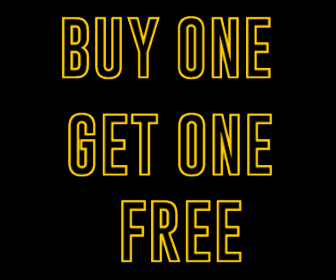 The mod is made with a DNA 250 chip that is known for accurate variable temperature control and for compatibility with Escribe software which allows for conveniently modifying mod settings. The Triade DNA 250 utilizes three 18650 batteries permitting a maximum power output of 250 watts, a maximum temperature output of 600 Fahrenheit, as well as low atomizer resistances down to 0.08.  Temperature control is compatible with all coil types and a preheat system results in higher initial output when used in temperature mode.   Eight memory slots are easily personalized via desktop software.   As always, any mod with an Evolv chip board is very safe thanks to reverse polarity protection, high temperature protection, short circuit protection, low resistance protection and low voltage protection.  Charging and upgrades occur via the micro USB port that will top off the installed cells by utilizing a balance charging system for safety.
For a triple cell powered box mod, this unit is quite transportable.  The measurements come in at just 88mm x 50mm x 40mm and the weight is just 192g, making it smaller than competing DNA 250 devices.  The chassis is made of die cast zinc alloy for an ergonomic feel while a the battery door on the back is leather and has severalpattern options.  Inside the battery bay, you will find springloaded negative contacts for easy battery installation and gold plated contacts for maximum conductivity.  At the top of the Triade DNA 250, you will see a stainless steel connection bezel that is made with a springloaded/nickel plated/brass pin for easy atomizer installation and electrical efficiency.  The control face features a 0.91″ DNA 250 display with responsive menu, a large square fire button and large square adjustment buttons.
Features & Specs.
DNA 250 Chip by Evolv
Measurements: 88mm x 50mm x 40mm
Weight: 192g
Made from die cast zinc alloy
Magnetic leather battery door with several available patterns
Stainless steel threaded 510 connection
Springloaded/nickel plated/brass center pin
0.91″ OLED screen
Utilizes three 18650 external batteries (not included)
Balanced charging system
Micro USB firmware upgrades
Passthrough vaping
Power output range: 1W to 250W
Temperature control range: 200°F to 600°F or 100°C to 300°C
TC mode supports SS / Ti / Ni200
TC modes lowest resistance: 0.08Ω
Power mode lowest resistance: 0.10Ω
Voltage output range: 1V to 9.3V
Voltage input range: 9V to 12.6V
Maximum current output: 55A
Input current range: 0.5A to 28A
Screen on current: 21mA
Quiescent current: 3.5mA
Power down current: 5uA
97% efficient
Escribe desktop software for easy customization of settings
Short circuit protection
Low resistance protection
Low voltage protection
Over-temperature protection
Reverse battery protection
Total Views Today: 1 Total Views: 284