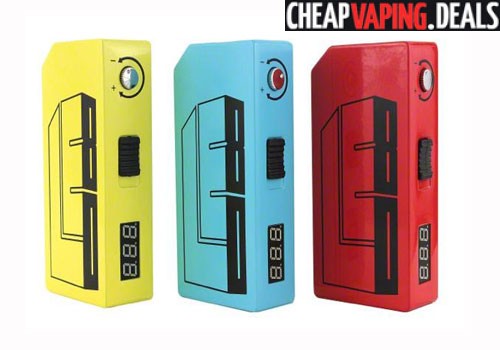 The LE80 is not the usual fancy box mod filled with gimmicks.  If you want a simple mod box, this one is for you.   The price alone turns this well-built device into a winner and the design is quite unique and stands out.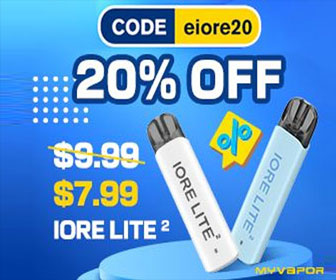 The LE80 is a regulated, variable voltage device which has a lot of analog features.  It's a single coil box mod with resistance down to 0.2 ohms.   The Voltage range is between 3.3V and 6.0V.  It doesn't feature adjustable wattage.
When the fire button is pressed, the OLED display indicates the current voltage level, but nothing else.  You can turn the voltage up or down by turning the potentiometer located on the side.
The device features a stage shifter LED control.  In English, that's a sliding switch on the side: pushing it up displays the voltage, pushing it down shows battery charge level and putting the switch in the middle turns the device off.
The  has a spring-loaded 510 connection, but it will only fit 22mm atomizers.
The LE80 has a nice sliding magnetic battery panel.  It runs on two 18650 batteries with a minimum of 30 amps.  There's no external USB charging.
Overall, this affordable and simple mod makes for an awesome vaping experience.
Features
Spring loaded 510 connector
3 stage shifter LED control up: voltage output, middle device is off , bottom: battery life
0.2-5.0 ohm Resistance
Twist style potentiometer – for increasing and decreasing operating voltage
Voltage range is 3.3V – 6.1V
Top style fire button
3 digit LED display – voltage & battery status
Magnetic battery cover
Two 18650 batteries 30amp or higher.
Batteries are series not parallel
LE80 will detect battery direction and will not operate if inserted incorrec
Overcharge/discharge, short circuit protection, low resistance and temperature protection
Video Review
Total Views Today: 1 Total Views: 329