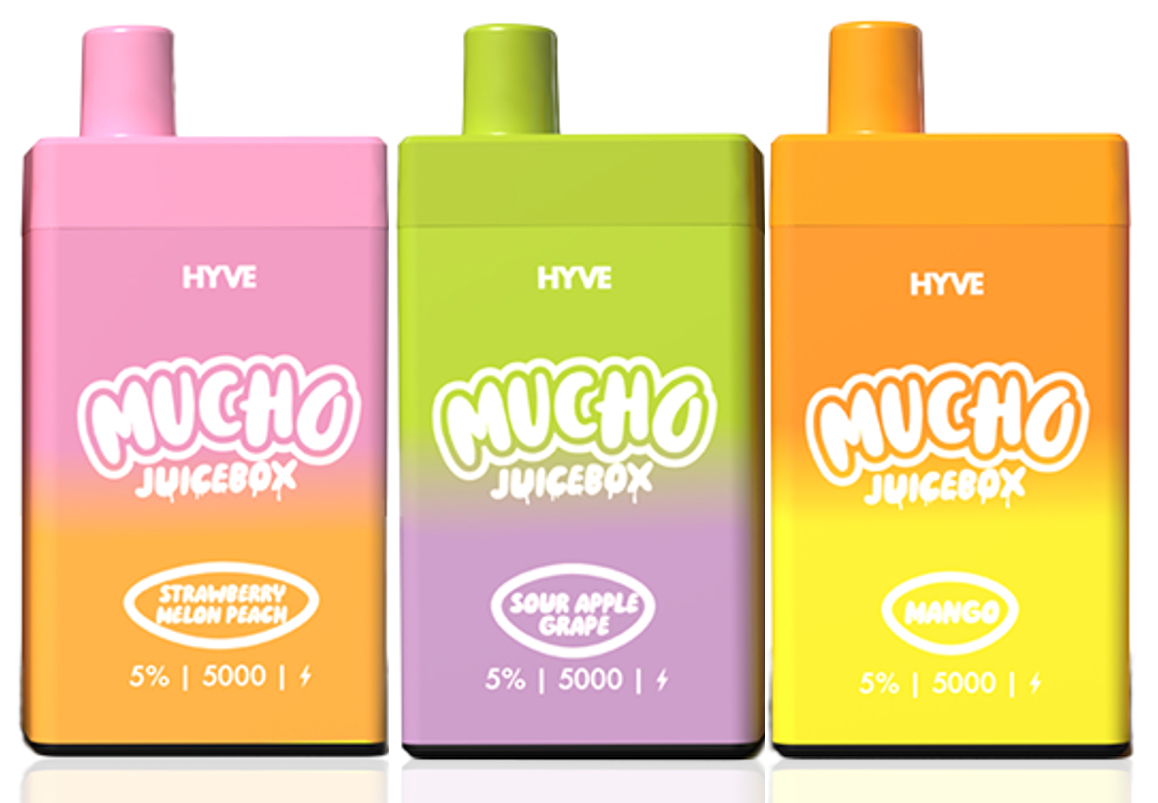 Here are cheap deals to buy a Mucho Juice Box Disposable by NBHD.   It features three fruit flavors, 5000 puffs, 5% nicotine, a 12mL juice reservoir, puff-activated firing, portability, and 50mg nic salt e-liquid. You may also be interested in Mucho vape juice deals.
Description
With a mod box appearance, the Mucho Juice Box Disposable is portable and has a high-quality plastic chassis that feels fantastic.  The 12mL juice reservoir is jam-packed with 50mg nic salt e-juice, producing an incredible throat hit. And there are three flavor options: melon, sour apple grape, and strawberry melon peach.
Technically, this disposable may achieve 5000 puffs from an integrated battery with an unknown capacity.  We will update this information later, as well as if there is a recharge system to achieve the number of hits in the specifications.  To fire the Mucho Juice Box, draw on the mouthpiece to produce a mouth-to-lung puff from a flavor-producing mesh coil.
Features
5000 puffs
12mL juice reservoir
Integrated battery
Draw-activated firing
50mg nic salt vape juice
Mouth-to-lung puffs
Flavors

Mango
Strawberry Melon Peach
Sour Apple Grape
Total Views Today: 1 Total Views: 352