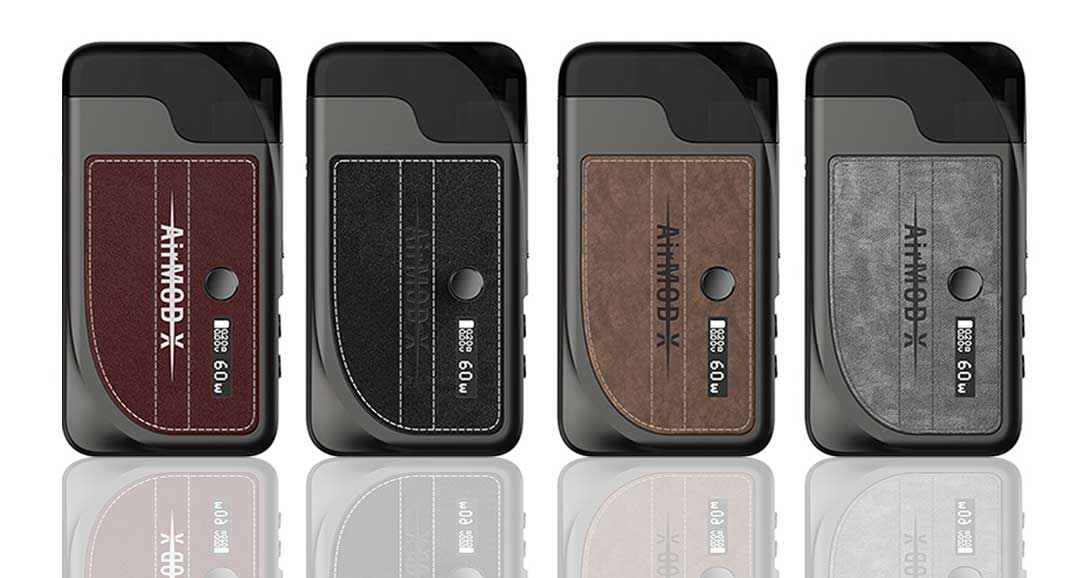 OneVape Airmod X: 1500mAh/60W/6mL Pod System Kit
Here are cheap deals to buy the OneVape Airmod X pod system kit.  It features portable design, a 1500mAh integrated battery, 60 watts of adjustable power, puff-activated firing, childproof design, Type-C charging, and excellent flavor/vapor production. This setup is for sale in brown, grey, black, and red.
Beautifully Designed
With measurements of only 97.6mm by 52.5mm by 12.9mm, the Airmod X is ultra-portable and is extremely thin as a result. In fact, the size and performance of the new device are almost identical to its predecessor,  the Airmod 60 pod kit.  But, the inlays have been replaced with a leather grip that is for sale in brown, grey, red, and black.  Below, you can see an image that clearly shows the back of the Onevape Airmod X kit's beautifully stitched leather panel.  Best of all, to make carrying easy, there is also a lanyard included with purchase.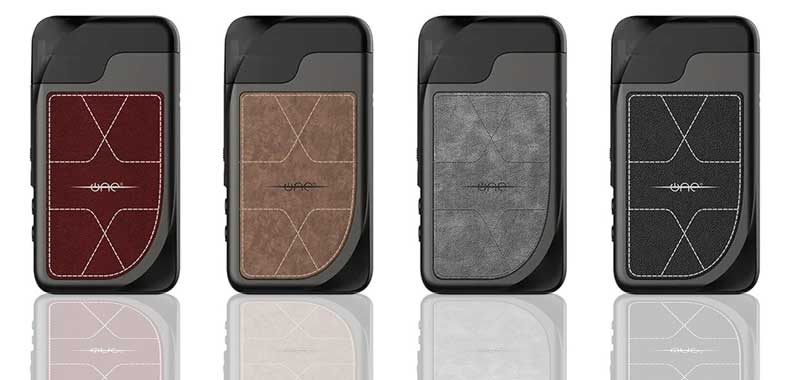 60Watts Of Variable Power & 6mL Cartridges
Inside the Airmod X Kit, you will find a powerful 1500mAh battery with a fast 2 amp Type-C charging interface for effortless recharging in about 60 minutes. Power tops out at 60 watts and is adjustable from 5 watts via a small display screen on the front and two adjustment buttons on the side. There is no fire button as the chipset features an integrated draw-activation system which permits you to simply take a puff to engage the Onevape Airmod X.  And, to keep children safe, you can lock/unlock the device by simultaneously holding the up/down buttons.  Finally, the Airmod X pod kit works with 6mL pods that are easily refilled and feature mesh coils for incredible vapor with flavor.  With purchase, you will receive these Air Series coils: the 0.3ohm Dual Mesh and 0.5ohm Quadruple Mesh, both of which should only be used with lower nicotine vape juices.  There are also two other optional coils you may purchase separately.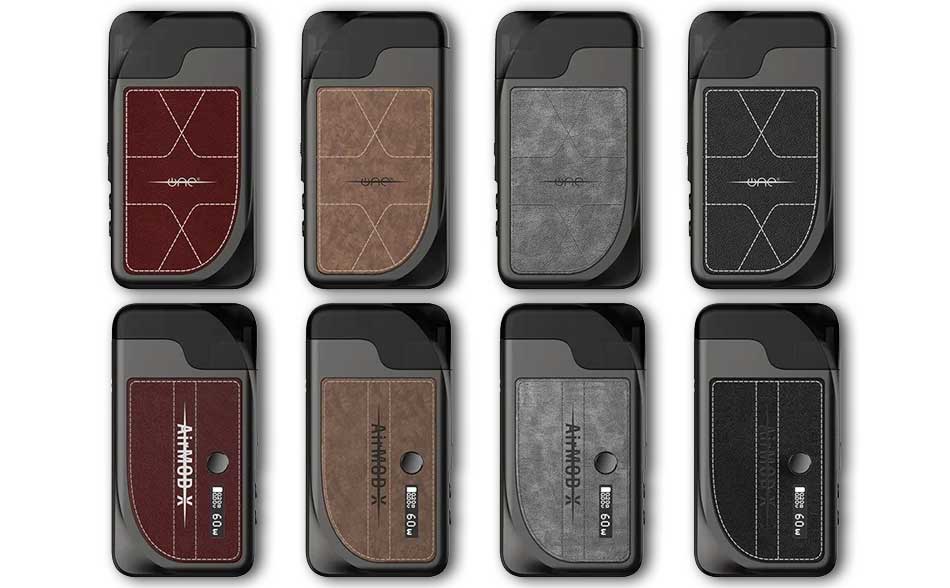 Related Deals
Total Views Today: 1 Total Views: 107