Here are cheap deals to purchase the OXVA x VAPX Unibox Mod or Unibox Starter Kit with Unione PnM Tank at a low price. The box mod features a waterproof/dustproof/shock-resistant design, 80 watts of power, the ability to customize the menu system on your computer, a battery performance test function, single 18650 battery compatibility, and 2 amp fast charging. The kit includes the PnM Tank with 5ml juice capacity, new meshed sub-ohm coils that are easy to swap out, adjustable airflow control, and easy refills.
Unibox Mod
In the design department, the Unibox Box Mod has versatile color options and finishes: silver/blue, black, gold/blue, gunmetal, or gold/purple.  The unit is also quite small thanks to measurements that come in at only 29mm by 39mm x 89mm, which indicates you may even place this mini box mod in your pocket or purse.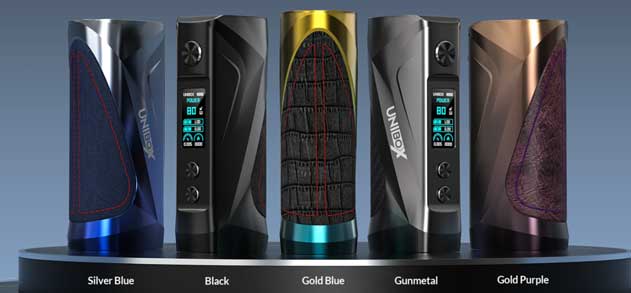 Another important aspect of this device is that it features a military-grade IP68 tri-proof design which means it is waterproof, dustproof, and shock-resistant.  On their website, OXVA claims they were the pioneers of waterproof mods and, as a result, have the most efficient design.  The waterproof rating comes in at IP68, meaning it can withstand dust, dirt, sand, and submersion in 1.5 meters of fresh water for 30 minutes.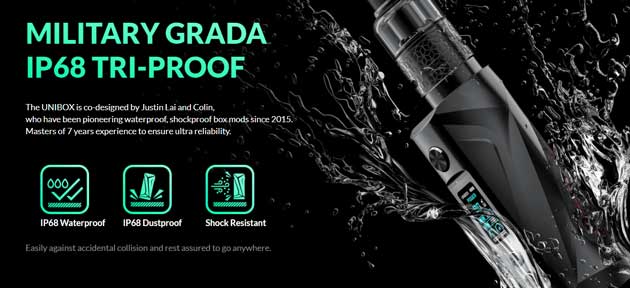 On the control face, there is a 0.69″ full-color display screen with a user interface that is completely customizable.  To change the menu, install the Unitool desktop software on your computer and check/uncheck the icons you prefer.  Download the software here or the manual.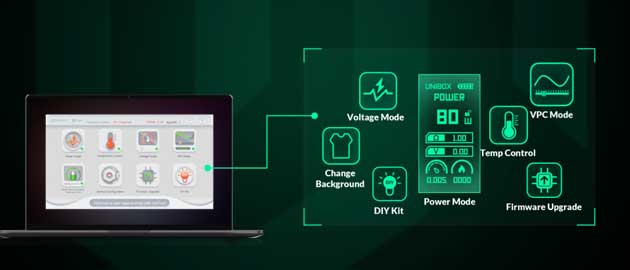 Powered by a single 18650 battery,  rechargeable via a USB-C 2 amp fast charging port, the Unibox Mod also has a unique battery rating function.  By activating this battery test, the device will indicate your cell as bad, great, or excellent while giving you an overall score. This ensures safer use and permits the elimination of any battery that has met its lifespan or that may reduce vape times.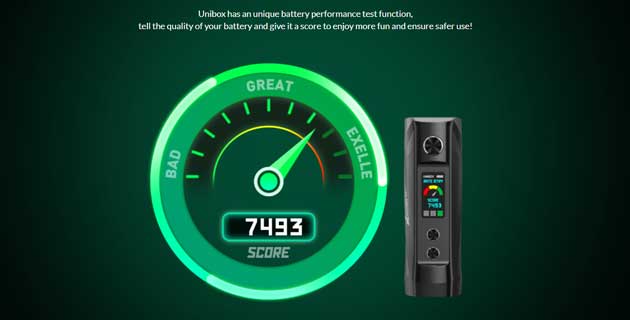 Unibox PnM Kit
As previously mentioned, the kit includes the Unione PnM tank with a 5ml juice capacity, although many may receive the 2ml version depending on the regulations in their country or territory.  This atomizer has a new bottom-fill method to make adding juice a breeze.  And it is versatile because of newly-designed dual adjustable air slots that may be freely adjusted.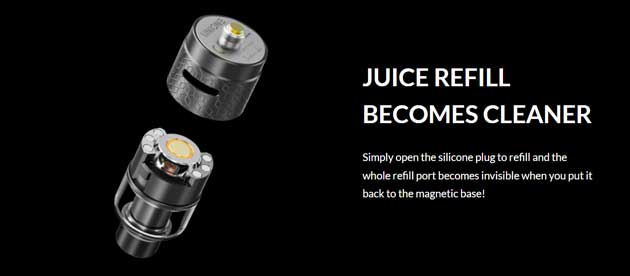 The starter kit also utilizes brand-new coils, two of which you will get with delivery.   The first is the 0.15ohm Uniplus Coil that operates from 70 to 80 watts, or you may prefer the included Uniplus 0.3ohm that works in the 35 to 40 watts range.  These Unicoils are said to achieve the incredible flavor and massive vapor thanks to their meshed design.  And there's also a new type of cotton that should further enhance flavor production.

Switching coils is very easy with the OXVA & VAPX Unibox Kit because you don't have to unscrew the base.  Pull down on the base and remove the coil to swap out the head, which utilizes an uncomplicated push/pull method.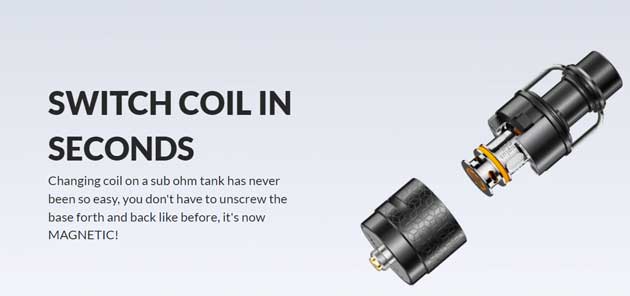 Features & Specifications
Mod
Dimensions: 89mm x 39mm x 29mm
Made From Zinc Alloy
Colors: Silver/Blue | Black | Gold/Blue | Gunmetal | Gold/Purple
Output Power: 5-80W
Output Voltage: 0.5-9.0V
Resistance Range: 0.08-3Ω
Battery Specification: Single External 18650
Display Screen: 0.96″
Charging: Type-C 5V/2A
IP68 Waterproof
IP68 Dustproof
Shock Resistant
Battery Rating Function
Unitool Desktop Software To Customize Menu
Firmware Upgrades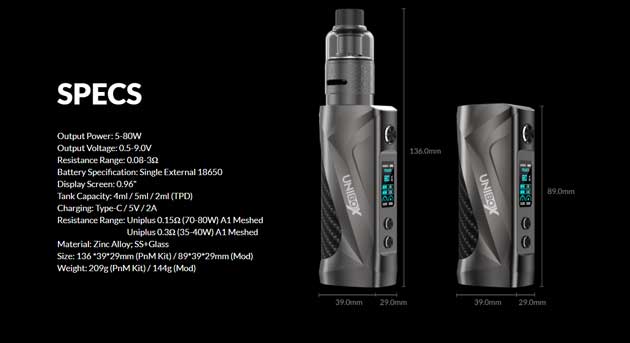 Kit
Dimensions: 136mm x 39mm x 29mm
Tank Capacity: 4ml | 5ml | 2ml (TPD)
Material: SS | Glass | PEEK Insulator
Weight: 209g
Uniplus 0.15Ω | 70-80W
Uniplus 0.3Ω | 35-40W
Newly-Designed Bottom Fill Method
Unique Airflow Control Ring
Switch Coils In Seconds
510 Drip Tip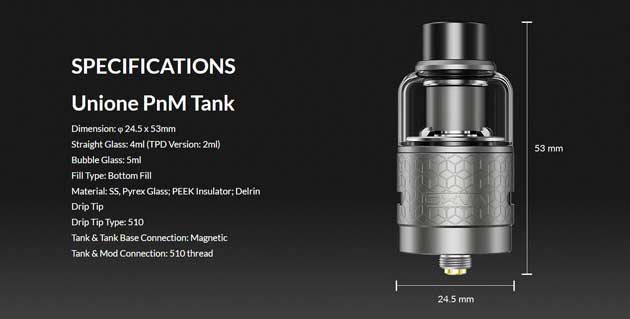 Package (Kit)
With the purchase of the kit, you will get the Box Mod, Unione PnM Tank, a 0.15ohm coil, a 0.3ohm coil, an extra bubble glass, a USB-C cable, and a user manual.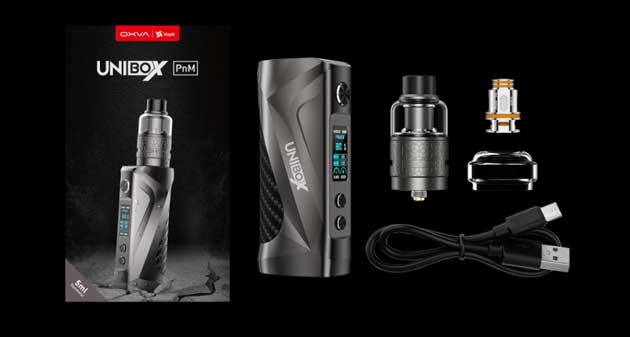 Similar Products
Total Views Today: 1 Total Views: 1,617