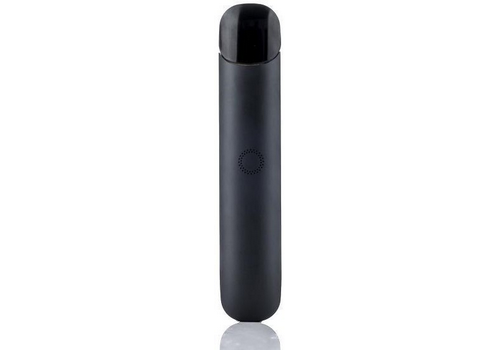 Here's a cheap deal for the RELX Alpha. This high-end pod system features a built-in 350mAh battery with LED battery life indicator, micro USB charging port, and pre-filled 1.6mL RELX Alpha pods  with Sweet Mint, Ludou Sorbet, Lush Tobacco, Mango Pomelo Sago, and Chinese Lychee flavor options.
Review
Overview
The RELX Alpha continues the exquisite design of its predecessor with new updates and longer vape times. This pod system has the one-of-a-kind AlphaStream design that features an alpha-shaped internal air tunnel for better flavor and a draw similar to a regular smoke.  The RELX Alpha is built with vibration puff alerts to keep you notified of usage and to fire the setup, you simply take a puff. No buttons to mess with!
The RELX Alpha utilizes proprietary pre-filled nic salt pods that are said to be ideally formulated to accommodate a soft and comforting throat hit. Inside each cartridge, there is a honeycomb ceramic coil for a perfect balance between vapor and flavor production.  Each pod is also leak-resistant flavor, durable and has an airflow wall that prevents/traps condensation. The RELX Alpha also features a fast USB Type-C  charging which makes it easier than ever to plug in. The charging process takes about 45 minutes to complete and should last all day long.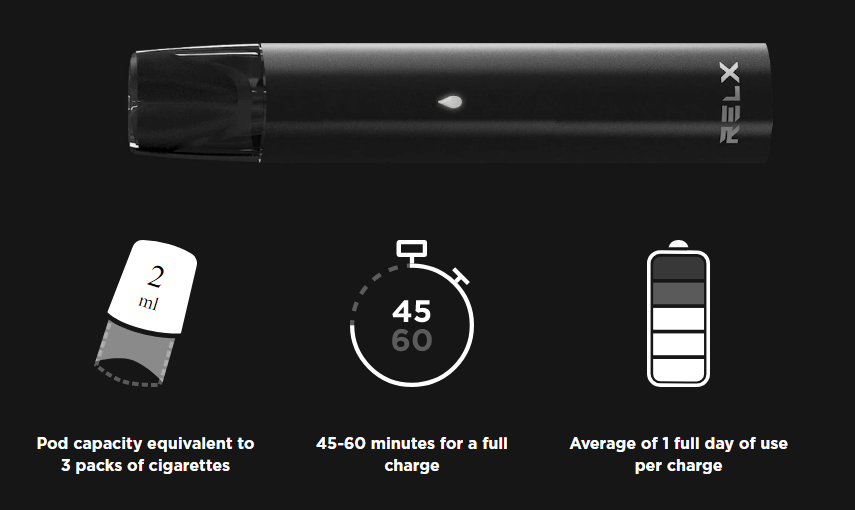 Features & Specifications
All in One System With Draw Activated Firing
Pre-Filled RELX Alpha Pods

Sweet Mint – An Icy, Refreshing Blast Of Mint
Ludou Sorbet
Lush Tobacco

The Classic Taste Of Tobacco

Mango Pomelo Sago

A Fruity Explosion Of Tropical Tastes

Chinese Lychee

A Sweet Mix Of Lychee and Ice.

Available In 50MG Nic

RELX Replacement Pod

Volume: 1.6mL
Coil: Ceramic Honeycomb Form Factor
Lasts Approximately 500 Puffs
Anti-Leak Design – Double Sealed Pods
Tapered Drip Tip

Built-In 350mAh Battery

LED Light Indicator
USB Charge Port (40 Minute Charge Time)
Lasts Approximately 280 Puffs

Easy "Plug and Play" Connection

Gold Plated Magnetic Proprietary Connection

Voltage Based Output
Total Views Today: 1 Total Views: 194