Here are cheap deals to buy the Delta Squonk Mod by Revenant & TVL, available as a mod only or starter kit with RDA. The mod features a state-of-the-art Omni Board 4.0 chipset, a PTF system for fast refills, replay mode (resistance down to 0.03ohm), instant firing, a 6.5ml internal juice tank, 100 watts of power, micro USB charging and single 21700/20700/18650 compatibility. The Delta color options are gold, purple, rainbow or red.  This setup is outdated, so check our newer squonkers.
Design
The Delta Squonker kit measures 55.9mm x 29.8mm x 127mm and is available in black/silver, rainbow, and gold/stainless colors. The exquisitely designed mod has a large full-color TFT display on the control face with easy-to-read vape data.

Easy Squonk Button & PTF Fill System
Inside the mod, there's a 6.5ml tank which is easily refilled thanks to a proprietary PTF filling system. To add juice, you insert the nozzle into the chamber to open a seal. This seal is made with a self-lock mechanism to prevent leakage and is also completely childproof. Squonking has also never been this simple, thanks to an effortless "Push To Squonk" button. No messing with squeezing juice bottles!

Omniboard 4.0
Built with the latest Omniboard chipset, the Delta features almost instant firing (within 0.001s) to ensure you get rich flavor and vapor as soon as you take a puff. The Omniboard also allows for super low atomizer resistance compatibility, down to 0.03ohm, and can produce up to 100 watts of power.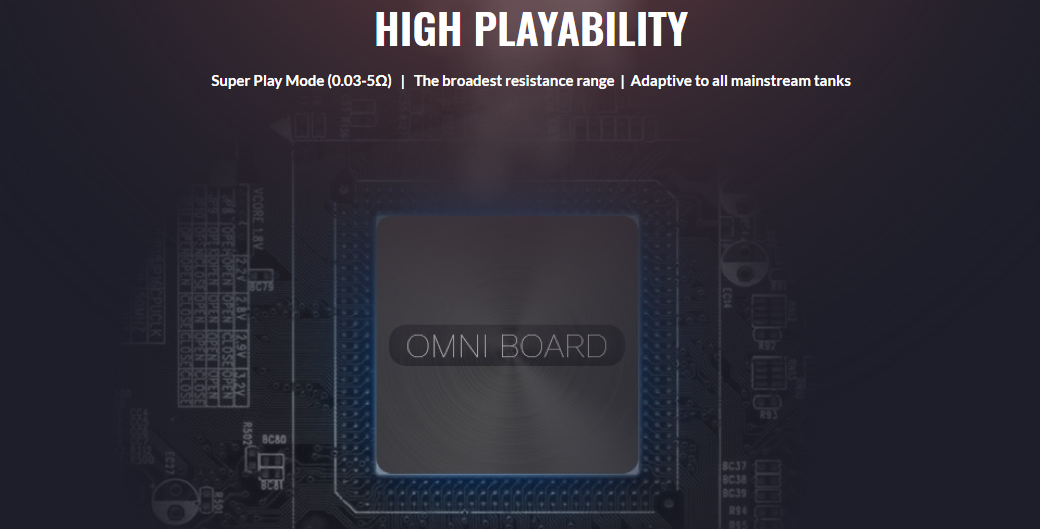 Single 21700/20700/18650 Battery Support
Powering this mod is either a single 21700 or 20700 or 18650 high rate battery which is inserted via a bottom panel. On the control face, there's also a micro USB port which allows for fast 1 amp charging.

Delta Kit w/ Reload RDA
If you decide to get the full kit, you'll also receive the Reload RDA. While not many details have been released in regard to this atomizer, we do know that it is designed with a special internal structure that maximizes the use of your e-juice. And that it is built with composite heating materials to enhance flavor, has adjustable airflow control, and features a deep juice well.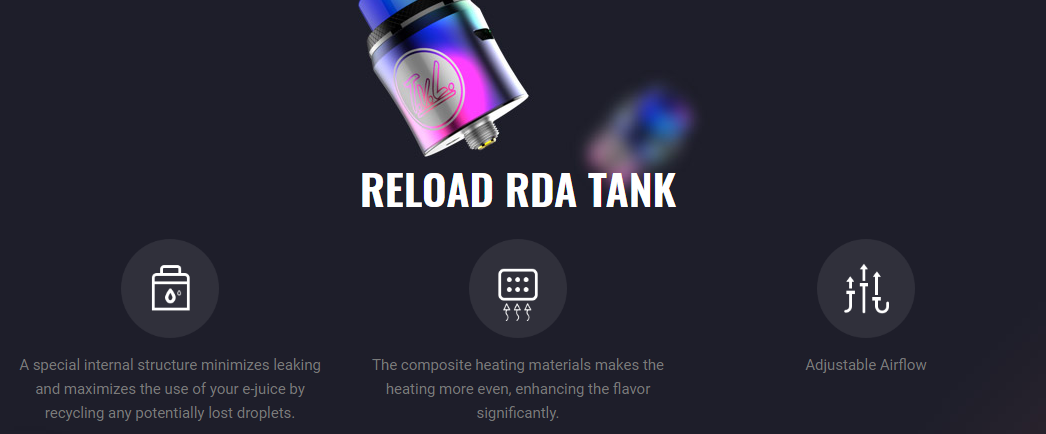 Features & Specifications
Dimensions: 127mm x 55.9mm x 29.8mm
OMNI Board 4.0 Chipset
Instant Firing
Made From Zinc Alloy
0.96″ TFT Color Display Screen
Three Control Buttons For Easy Adjustments
Effortless Squonk Button
Large Fire Button
Ergonomic Design
Works With A Single High-Amp 18650/20700/21700 Battery
Micro USB Charging System
Power Output Range: 5-100W
Rock Bottom Resistance: 0.03
6.5ml Internal Juice Tank
Childproof PTF Bottom Filling System
In The Box (Kit)

Total Views Today: 1 Total Views: 1,478