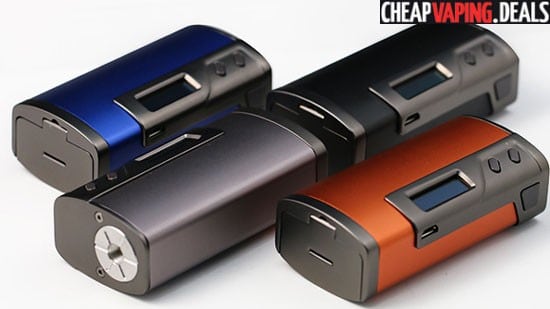 Check out this awesome price for the Sigelei Fuchai 213.  This mod features 213 watts of power, versatile temperature control, TCR & TFR modes, dual 18650 battery compatiblity and an exquisite design.  This item is quite old, so mostly out of stock. Therefore, check out the new version of this mod: the Sigelei 213 Fog Box Mod.
Update: This Item Is Out Of Stock Everywhere – Check  Similar 220W Box Mod  Deals Below
Overview
Many of you may have purchased one of the Sigelei 213W box mods that had a carbon fiber finish which made it a very pricey device.   But don't worry!  The brand new Sigelei Fuchai 213W is affordable and it's the exact same box mod, but without the carbon fiber finish.  All the specifications are exactly the same!
The Fuchai 213 features an amazing look and is made of aluminum alloy.  You can get one in blue, black, gray or oranish rust (orange).   It features an angled control face which really makes the unit stand out.  And, the fire button was designed to avoid unintended firing when in your pocket.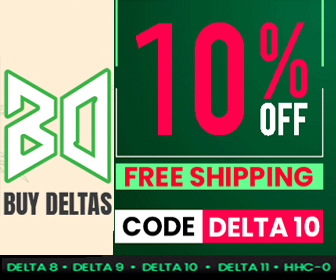 The box mod's highest power output is 213W and the unit works with a wide range of coils including SS, Ti and Ni200.   The mod features TCR mode so you can enter the most exact resistance settings for your coil's wire.   Plus, there's also TFR mode which stands for Temperature Factor of Resistivity. This allows the device to work with hybrid setups.
The coolest benefit you'll get from the Fuchai 213W is the power up configuration technology which lets you fire the mod in a customized manner.  For example, you can enter a higher wattage when the device first fires up and let the mod reduce power as you vape.
Removing the batteries has also been made a simple process.  The box mod is powered by dual 18650 batteries which are located behind a bottom loaded, hinged battery door that pops out when pressed.   If you don't like charging the batteries externally, you can simply plug the unit into any USB outlet to top off the cells.  The USB port is also used for firmware upgrades to keep the device current with the evolution in vaping.
The screen's menu on is also quite different from what you may find in other Sigelei devices.   It has been simplified and you can now easily access the voltage level of each battery.    On the screen, you'll see mode, battery levels, amps, ohms, temperature and wattage.   Plus, you can set up to five alternate TCR settings to allow easier transition when swapping atomizers or tanks.
Overall, the Sigelei Fuchai 213W is an amazing device and it's now been made affordable.  If you missed out on the Sigelei 213 because it's too expensive, than the Fuchai 213 is your best option.
Features & Specs
Dimensions: 23mm x 105mm x 55mm
Weight: 185g
Made from aluminum alloy
Power range: 10W to 213W, adjustable by 1W
Temperature control range: 200°F to 570°F or  100°C to 300°C
Voltage output range: 1.0V to 7.5V
Voltage input range: 6.4V to 8.4V
Curved body for sleek look
Angular buttons to prevent accidental firing
Prevent accidental firing
Power output range: 10W to 213W, adjustable in 1W increments
Set desired initial output wattage and throttle up/down during puff
Powered by two external 18650 batteries
Bottom load cells thru easy push battery door that pops up
USB charging
Upgrade firmware
Temperature control compatible with SS, Ti, Ni200
TCR mode with 5 memory slots
TFR mode to use with hybrid mods
OLED display with easy menu and new layout
Shows power levels in all three batteries
Brass 510 threaded connection
Springloaded center pin
Video  Review
Pictures
Total Views Today: 1 Total Views: 691