Check out this cheap deal for the Sigelei Vcigo K3 Box Mod or Kit. The mod features a 1.3-inch display, dual 18650 batteries (not included), versatile temperature control, TCR mode, 150 watts of power, and a lightning-fast 2.5A charging system.

Overview
The  Sigelei Vcigo K3 Box Mod Kit features a mod with a 1.3-inch display, 150 watts of power, temperature control with TCR, dual 18650 batteries and a 2.5A charging system. The tank in this kit has a 2ml capacity, a top fill setup, and bottom adjustable airflow.
Compared to the previous K2 Mod, the K3 Box Mod has been completely redesigned. The new measurements are 87mm x 43,21mm x 33.25mm, so it is slightly wider than its predecessor. Available colors include gunmetal, red, blue, or green. The control face is on the front and features a 1.3-inch all-plastic OLED display.  The black/white font menu seems very traditional, with vape data in a horizontal orientation and indicators for current wattage/temperature, resistance, voltage, puffs, voltage, a battery bar, and more.
Powered by dual 18650 batteries, the charging system utilizes the micro USB port to top off the cells fast, thanks to a 2.5A current.  How the batteries are accessed is unknown, but we imagine it is similar to other Sigelei mods that mostly have a bottom battery door.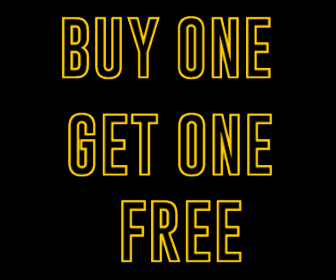 Although the mod is very affordable, it is still quite capable. The device will operate in temperature control mode down to 0.05ohm with titanium, nickel and stainless steel coil heads up to 570 Fahrenheit. There is also a TCR mode for experienced vapers. The unit will fire between 10 and 150 watts in variable power mode, while 570 degrees Fahrenheit is the maximum temperature control output.
With the Vcigo K3 kit, you will also receive a tank. It measures 24.5mm across and 40.5mm high, has a 2ml juice capacity and has a top fill setup. Airflow is adjustable at the bottom and occurs via two intakes that can be widely adjusted. The tank is compatible with SM2-H, SM2, SM4, and SM6 coils made from 303 stainless steel with an unknown resistance. Construction-wise, this tank is made from stainless steel with a glass tank.
Sigelei Vcigo K3 Box Mod Kit Features & Specs
K3 Mod

Dimensions: 87mm x 43,21mm x 33.25mm
Made from zinc alloy
Colors: red, blue, black (gunmetal), red
Large shield-shaped fire button
1.3-inch all plastic display
Use two 18650 batteries
Fast DC 5V/2.5A USB charging system
Operating modes: POWER/TC-SS(304/316/317)/TC-Ti1/Tc-Ni200/TCR
Power mode range: 10W to 150W
Temperature range: 200℉ to 570℉ or 100℃ to 300℃
Resistance range:0.05Ω to 3.0Ω
Input voltage range: 6.4 to 8.4V
Output voltage range: 1.0V to 7.5V

Tank

Dimensions: 24.5mm x 40.5mm
Color: silver
Made from stainless steel and glass
2ml juice capacity
Top fill system
Dual bottom adjustable airflow intakes
Coils: 303SS: SM2-H/ SM2/SM4/SM6
Related Deals
Total Views Today: 1 Total Views: 537