The Smoant Charon Baby pod system starter kit features a compact design, 2mL capacity juice pods, an MTL mesh coil, a DTL sub-ohm mesh coil, 10 to 15 watts of power, a 75-mAh integrated battery, and a type-C port for an effortless charging process in 45 minutes.  This pod system is outdated, so check out the newer ones.

Charon Baby Overview
The Charon Baby measures 44mm x 73mm x 19mm and utilizes pods with 20.5mm x 42.5mm dimensions. The chassis features electroplate and patch materials in black, stainless steel, and blue, making the setup colorful, durable, and fingerprint-resistant. With purchase, you'll receive a lanyard, which doubles as the charging cable, so you can carry and charge the pod system wherever possible.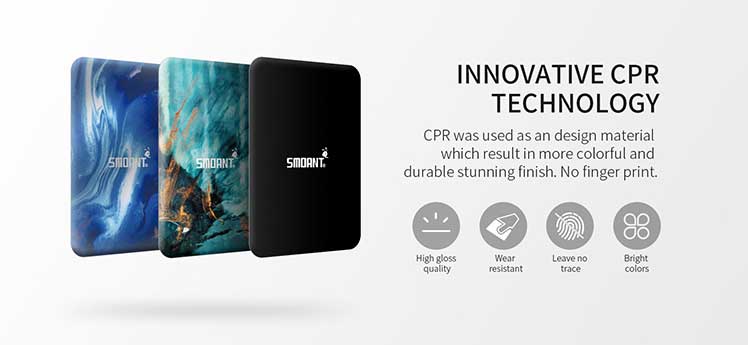 Inside the device, a 750mAh capacity integrated battery is recharged via a type-C port that will top off the battery in about 45 to 60 minutes. An indicator on the side permits tracking of the cell's charging level. A red blinking light means the battery voltage is below 30%, a blue blinking light is under 60%, a white blinking light is under 95%, and a solid white LED indicates the battery is fully charged.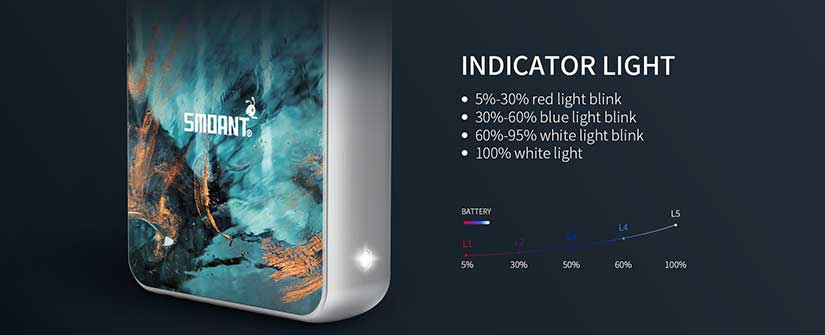 The PCTG-made cartridges are refillable and can store up to 2mL of e-liquid. They are built with replaceable plug/play coils, of which two are included with purchase: a 0.6ohm mesh coil for sub-ohm vaping and a 1.2ohm Ni80 coil for mouth-to-lung style vape experience.  The coils work perfectly with the ant smart chipset designed to adjust output according to the coil used automatically and ensure constant output to prevent burnt puffs. Each pod also has its independent airflow design that is leakproof and ensures maximum flavor production.

In The Box
With purchase, you will receive the Charon Baby Kit, a type-C charging cable that doubles as a lanyard, a 0.6ohm mesh coil (pre-installed), a 1.2ohm Ni800 coil, a pod, a manual, a warranty, and a certificate.

Features & Specifications
ANT Chipset
Colors: Blue, Black, Stainless Steel
CPR Chassis
Measurements: 73mm x 44mm x19mm
Internal
Type-C Charging Less Than 60 Minutes
Battery LED
Wattage Output Range: 10-15W
Puff-Activated Firing
Lanyard/Charging Cable AIO
2mL Refillable Pods
Side Fill Method
Pre-Installed 0.6ohm Mesh Coil
Included 1.2ohm Ni80 MTL Coil
Push/Pull Coil Installation
Several Safety Protections
Gallery
Related Products
Total Views Today: 1 Total Views: 477