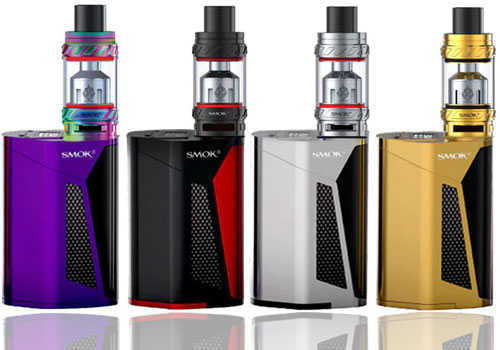 Check out this deal on the brand new Smok GX350 Box Mod or Kit with TFV8 Cloud Beast Tank.  This powerful kit features 250 watts of power and a cloud pumping TFV8 tank. A really nice setup.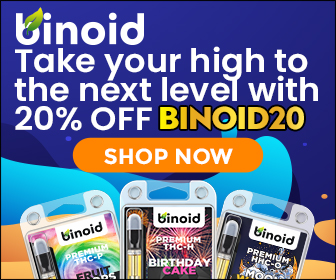 Overview
The GX350 is Smoktech's first quad battery mod.  It features a massive 350 watts output, a compact form factor, can be powered by only two cells, supports firmware upgrades and is built with balanced on-board charging.  The mod is available in gold with black, silver with black, purple with black and black with red.
The mod looks similar in design and is built with identical materials to Smok's popular Alien Box Mod, but is larger due to the quad cells.    It measures 84.5mm x 59.3mm x 40.4mm and has a circumference of 155mm, making it the most compact four battery device in the marketplace today. In fact, this mod is smaller than the majority of triple cell powered devices out there.  The mod is made from zinc alloy and what looks to be carbon fiber inlays. The form factor is a tri-dimensional polygon shape with curved contours for amazing feeling in the hand and a streamlined appearance.
On the side of the device, you will find a fire key which features a stealth design for a modern look. In addition to the standard 510 connection, you will find ergonomic adjustment buttons and an OLED at the top of the mod. This allows for easily changing modes and convenient access to mod statistics. The screen displays all the information you may need in a three-line format.  The indicators include current wattage, mode, battery level, voltage and resistance.
The GX350 box mod utilizes either four or two batteries.  With two batteries, the maximum output is 220 watts and with four batteries inserted, the maximum power tops out at a whopping 350 watts. Batteries are bottom loaded and are installed behind a hinge-style battery door that features gold-plated contacts with clearly marked polarities.
In addition to 350 watts of power, the mod is capable of variable temperature mode in the range of 200 to 600 Fahrenheit and can fire with a resistance down to 0.06ohm in temperature mode or 0.10ohm in power mode.  While not listed in the specs just yet, the GX350 is sure to function well with any coil wire type in temperature modes and probably features a TCR mode for accurate resistance. And, to keep with future technology, the GX350 features USB firmware upgrades.
Review
Features & Specifications
Dimensions: 84.5mm x 59.3mm x 40.4mm or 3.33″ x 2.33″ x 1.59″
Circumference: 155mm or 6.1″
Weight: 200g or 7.05oz
Creative design
Smallest 4-battery powered mod in the marketplace
Polygon shape
Curved contours for ergonomics
Zinc alloy construction
Carbon fiber inlays
Colors: purple, gold, silver, black
510 threaded connection
OLED with three line menu at top
Adjustment buttons at the top
USB on-board charging
USB firmware upgrades
Works with two or four high drain 18650 batteries
Power output range: 6W to 220W (2 cells) or 6W to 350W (4 cells
Temperature output range: 100°C to 315°C or 200°F to 600°F
Power mode resistance: 0.10Ω to 3.0Ω
Temperature mode resistance range: 0.6Ω to 3.0Ω
Standby current: <500uA
User manual
Micro USB cable
Pictures
Similar Products
Total Views Today: 2 Total Views: 2,462