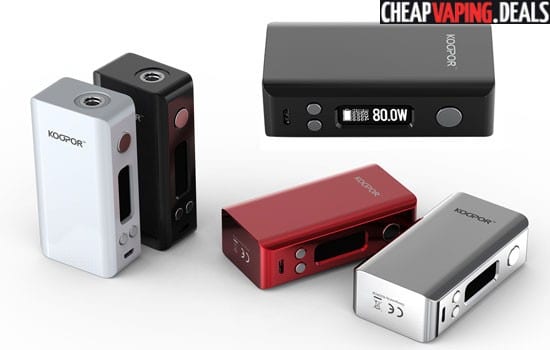 Check out this awesome price for the Smok Koopor Mini 2 TC Box Mod.
Overview
The Smok Koopor Mini 2 is the upgraded box mod of the Koopor Mini.  It features an increased 80 watts of power, temperature control and is available in four different colors.  The mod is also for sale in a kit with a Helmet Sub Ohm Tank
The device is constructed from zinc alloy and can be purchased in white, black, red or silver colors.  At the top of the mod there's a 510 threaded connector. The control face features a large fire botton and two adjustment buttons which are in a horizontal configuration.  The OLED measures 0.91″ and was designed to be easily read, regardless of how bright it is in your environment.  The screen's menu displays battery level, mode, resistance, puff time, voltage, wattage or temperature.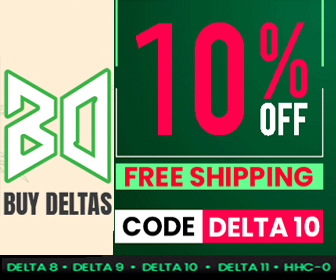 The box mod can be powered in both power and temperature control modes.  The highest wattage is 80W and temperature can be changed from 200°F to 600°F.  Atomizers can be fired as long as their resistance is 0.06Ω or higher.
The USB port is used for charging the external 18650 battery that powers the mod.  The cell is easily swapped out by removing the easy magnetic sliding battery panel.  If you prefer, you can charge the battery cell using the onboard charging system.  Simply plug the mod into any wall outlet or computer with the included cable.  The USB is also used for operating system upgrades.  In this way, the Mini 2 will always stay up to date with new technical developments in the market.
What really sets the Koopor Mini 2 apart from similar mods is its dual driver system.  Most mods in the market place utilize a  single driver setup which allows you to adjust voltage up or down.  The Mini 2 was built with a  Dual Driver System that regulates the voltage for more precise and fast firing.  This assures the  consistency of vapor production and avoids dry puffs.
The device is also designed with high-frequency resistance sensing technology, which monitors atomizer resistance once every 250 microseconds.  This allows for more effective and heating of the atomizer coils.  There's also adjustable initial resistance to ensure the load on the atomizer always remains the same, regardless of small changes in the atomizer.
Overall, the Koopor Mini 2 looks like an amazing portable box mod that will fire atomizers with consistency and accuracy.  And the price is a no-brainer.
Features & Specs
Dimensions: 81.5mm x 43mm x 24.5mm
Weight: 160g
Constructed from zinc alloy
Compact and portable
New button configuration
510 threading connection
Voltage Range: 0.8V to 9V
Power output range: 1W to 80W
Temperature range: 100°C to 315°C or 200°F to 600°F
Power mode resistance range: 0.1oΩ to 3.0Ω
TC mode resistance range: 0.06Ω to 2.0Ω
Standby Current: <500uA
High-frequency resistance sensing technology
Dual driver technology
Adjustable initial resistance
Powered by one external 2600 mAh 18650 battery
Sliding, magnetic battery door
USB charging
USB firmware upgrades
Total Views Today: 1 Total Views: 1,092