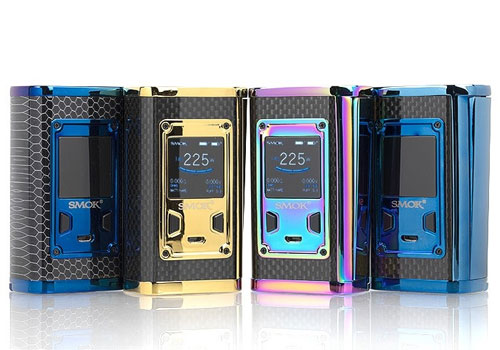 Here's a cheap deal for the Smok Majesty Kit Luxe Edition.  This kit takes the previous Majesty Kit to a whole new level thanks to a luxurious & gorgeous design. The mod features 225 watts of power, a color display and versatile controls including temperature modes, while the TFV12 Prince Tank is well known for huge vapor and has an 8ml capacity tank with top fill system and fully adjustable airflow control.
** Huge Blowout **

Mod Only 

$11.61

 Use coupon code

CheapVapingDeal

 at checkout (exclusive 10% off sitewide)
Overview
The Smok Majesty Kit Luxe  Edition features a mod with ritzy glossy appearance, a high-class carbon fiber finish or cobra/prism combination, a max 225 watt output, versatile variable temperature modes and a full color display. The mod is perfectly matched with the Smok TFV12 tank that features an 8ml e-liquid capacity, a top fill system and huge vapor production.
Compared to previous versions of the Majesty, the Luxe mod is made with two brand new finishes in 4 colorways. The first of these is the luxurious high-class carbon fiber finish that is available in prism gold, prism blue, prism silver and prism rainbow. Or you may opt for one of the Cobra versions that include Prism Gold/Black Cobra, Prism Blue/Black Cobra, Prism Chrome/Black cobra and the amazing Prism Rainbow/7-Color Cobra.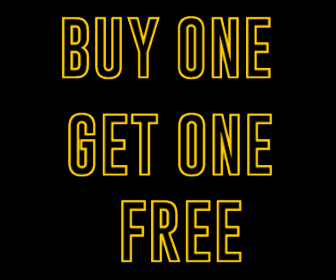 Nothing else has changed about the Majesty Luxe Box Mod. It still has dimensions of 85.1mm  x 46.1mm x 30.6mm, weighs 161.9g and is quite portable. On the front of the device, you will see a full color display of which the font can be set to blue, purple, gold, red, silver or green. These options  are easily changed by accessing one of the sub-menus. The menu features a brand new layout that is vertically oriented and includes vape data such as  battery bars, last puff time, current power/temperature, current resistance, current voltage, mode and a puff counts.  Firing the Smok Majesty Luxe is performed via an oversized  fire trigger that seamlessly integrates into the design and takes up the entire side for easy firing. Connecting an atomizer is done at the top via a standard 510 connection bezel that can accommodate a wide range of large atomizers.
This Majesty Luxe kit can fire with up to 225 watts of power and is also capable of TCR mode and temperature control with titanium,  nickel and stainless steel up to 315 degrees Celsius. The resistance value comes in at a very low 0.05ohm during variable temperature operation and 0.10ohm in variable wattage mode. A  myriad of safety features is built into the device such as atomizer detection, low battery voltage warning, high temperature protection, short circuit protection and overpuff protection. And, the dual 18650 batteries that power the unit are accessed via a bottom battery cover that easily flips open. For fast charging of the cells, the box mod is made with an onboard charging setup via the micro USB port.
Included in this kit is the Smok TFV12 Prince Tank which is matched up in color and design with the Majesty Box Mod Luxe Edition. This tank features cobra drip tips that have snake skin patterns for an appearance that certainly turns heads.  With a massive 8ml capacity, the juice reservoir is effortlessly refilled thanks to the amazing patented swivel top fill system that rotates the cap open to expose a fill port. To stop a leakage that was possible before on some of the other Smok Tanks, this device is built with the latest lock system that uses an easy button to release the top cap.  Airflow on the Prince Tank is massive thanks to two huge airflow airflow intakes that can be widely adjusted. Airflow in combination with the brand new Q4, X6 or T10 coils — with huge wicking slots —  produces massive vapor with good taste.
Features & Specs.
Majesty Luxe Edition Box Mod
Measurements: 85.1mm  x 46.1mm x 30.6mm
Weight: 210g
Finish options

Luxurious carbon fiber

Prism gold, prism blue, prism silver, prism rainbow

Cobra

Prism Gold/Black Cobra, Prism Blue/Black Cobra, Prism Chrome/Black cobra, Prism Rainbow/7-Color Cobra

Large color display

Change font to green, silver, red, gold, purple, blue
Two battery bars

Lateral fire mechanism

Hidden
Spans the entire side of the mod
Easy firing

510 threaded connector
Power range: 6W to 225W
Output voltage range: 0.5V to 9.0V
Power mode resistance: 0.1Ω to 3.0Ω
Temperature mode resistance: 0.05Ω to 3.0Ω
Temperature control resistance range:  200℉ to 600℉ or 100℃ to 315℃
Standby current: < 500uA
Safety features

Low battery warning
12 second cutoff
Overheating protection
Puff monitoring
Short circuit protection
Intelligent atomizer recognition

Utilizes dual 18650 batteries

Sliding/hinged bottom battery panel
Clearly marked polarities
Micro USB onboard charging

Firmware upgrades
TFV12 Prince Tank
Dimensions: 28mm x 63mm
Weight: 60g
Bulb style tank for 8ml juice capacity
Colors: matches box mod
Cobra drip tip with snake pattern
Top fill system

Top cap rotates open
New patented locking mechanism

Prevents accidental opening
Prevents leaking

510 threaded connector
Dual external adjustable airflow slots
Coils

Included: 0.4Ω Quad V12 Prince Q4

Range: 40W to 100W
Recommended: 60W to 80W
Huge vapor

Included: 0.12Ω Decuple Prince T-10

Range: 60W to 120W
Recommended: 80W to 110W.
Huge vapor & flavor
Total Views Today: 1 Total Views: 187