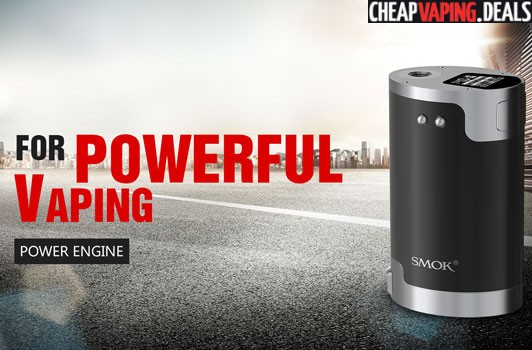 Update: The Smok Power Engine 400W Box Mod Has Been Discontinued – Check  Newer Smok Mods & Kits Below
Overview
The Smok Power Engine is the first 400 watt box mod in the marketplace.  It is powered by four 18650 batteries and features accurate temperature control with low resistances.
With four batteries powering it, the Power Engine looks to be quite heavy and also large with measurements that come in at 57mm x 44mm x 93mm.  With those dimensions, it looks to be about 25% larger than the RX200S.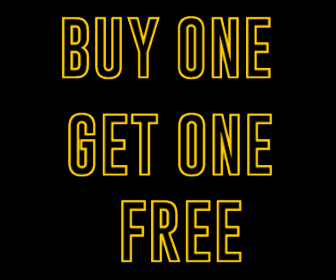 At the top of the mod, there's a large 0.96 inch OLED screen that features an effective menu which is easy to work with and read.  Beside the screen, there's a standard 510 connection for maximum adaptibility.
As previously stated, the box mod utilizes four external 18650 battery cells in order to put out a crazy 400 watts of power for extended periods of time.  The unit is also capable of firing atomizers in variable temperature mode in the range of 200°F to 600°F or 100°C to 315°C.   While temperature mode specifications are not listed, this device is sure to work with titanium, nickel and stainless steel coil heads and have a TCR mode for accurate temperature control.  The resistance range of the mod is 0.1Ω to 3.0Ω in power mode or 0.06Ω to 2.0Ω in variable temperature operation.
The Power Engine is also built with a USB port which can be used for on-board battery charging and firmware upgrades to update the mod's operating system in the future.
In addition to the mod, you will also get a USB cable (upgrades, charging), a manual and some accessories.
Features
Dimensions: 57mm x 44mm x 93mm
Large 0.96″ OLED
510 threaded connection
Maximum power output: 400W
Utilizes four external 18650 battery cells
Resistance Range: 0.1 to 3Ω (Power mode)
Resistance Range: 0.06Ω-2Ω (Temperature modes)
Temperature Range: 200°F to 600°F or 100°C to 315°C
USB charging
Firmware upgrades
Video
Not available
Total Views Today: 1 Total Views: 370