Check out these cheap deals for the Smok Rolo Badge Kit. We've tried many pod kits only to be disappointed. But, we really like the Badge kit to use with 50mg nic salt juice . Not only is vapor and flavor production excellent, but the cartridges last a long time. 

Update: This Item Is Out Of Stock Everywhere – Check  Similar Smok Pod Setups Below
Overview
The Smok Rolo Badge Kit is a stealth vape system that features an emblem shape, ergonomic design, a 250mAh battery, juice pods with 2ml capacity and beautiful colors that include prism black, prism chrome, prism gold, prism blue and the amazing prism rainbow.
With dimensions of 50mm x 12.0mm x 73.3mm and a weight of only 62g, this kit is shaped like a badge. As a result, the mod not only looks exquisite, but is also portable and easily held in the palm of the hand or placed in the pocket.  The Rolo Badge is made from zinc alloy and PC and has a myriad of available prism color finishes.  At the top of the kit, you will find a mouthpiece that sits on top of a refillable pod which holds 2ml of e-liquid. Installing the pods is an effortless process and refills are a breeze via two juice slots in which you inject e-liquid with an included bottle.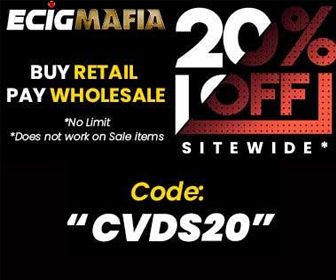 For power, the Rolo Badge Mod is made with a built-in 250mAh battery that is charged via a lateral micro USB port. The battery's charge level can be deduced by observing a bottom LED light that will flash when a recharge is necessary.
On the technical level, the maximum output of the Smok Rolo Badge is 4.2 volts or 16 watts. Performance depends on the battery's charge level and the kit is said to put out amazing vape clouds at low wattage. To activate the unit, simply draw on the mouthpiece and vape away. There are no fire or power buttons. Multiple protections — 8 seconds cutoff, low voltage protection and short circuit protection — also make this a safe kit at all times.
Smok Rolo Badge Features & Specs
Dimensions: 50mm x 12.0mm x 73.3mm
Weight: 62g
Exquisite design

Ultra small
Ergonomic
Easily put in pocket or purse
Badge shaped
Swirling resin badge logo

Made with aluminum alloy & PC materials
Colors:  prism rainbow, prism blue, prism gold, prism chrome, prism black
Utilizes juice pods

2ml capacity
Easy removed for refills
Dual juice ports
Included juice injection bottle

Built-in 250mAh battery

Charging system via USB
Bottom battery LED
Charging cable included

Air/puff activation system

Take a puff to fire
No buttons at all

Maximum power: 16W
Max voltage output 4.2V
Standby current: <200uA
Safety features:

8 second cutoff
Short circuit protection
Low voltage protection
Total Views Today: 1 Total Views: 1,431