The Smok RPM160 is a more powerful version of previous pod systems such as the RPM80, RPM40, and RPM Lite.  The setup features a brand-new chipset, 160 watts of power, fast firing, 5mL pods, a full-color display screen, several protections, easy refills, and an exquisite design. This AIO vape system is for sale with carbon fiber finishes in the following colors: 7-color, black, blue, gold, red, and silver.  Unfortunately, this kit is discontinued and hard to find, so newer devices to explore are the Smok RPM C or the RPM 5/RPM 5 Pro Pod Mod Systems.
Smok RPM160 Mod 
Design-wise, the Smok RPM160 is quite a bit larger than other RMP devices by Smok, but the dimensions are still unknown as of this writing. We do know that all versions of the RMP160 have a zinc alloy body with a carbon fiber finish in rainbow, black, blue, red, gold, and silver.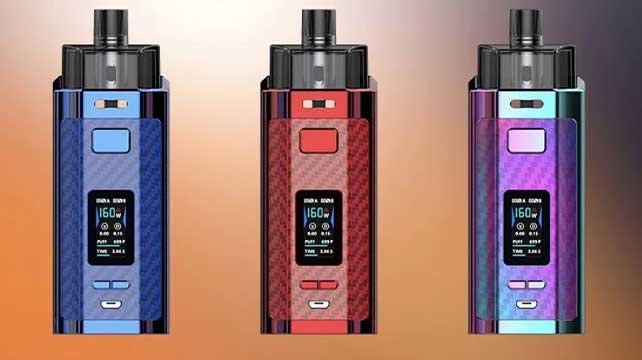 On the control face, you will see a massive 0.96-inch TFT full-color display screen with a brand new menu and easier navigation due to a third select button, in addition to the adjustment buttons.  All vape stats on the Smok RPM160 (current wattage, current voltage, atomizer resistance, operating mode, battery charge level, and puffs) are indicated in a crystal clear fashion, so you will never have to look twice to get the info you are looking for.  An oversized and ergonomic fire button can also be seen above the display.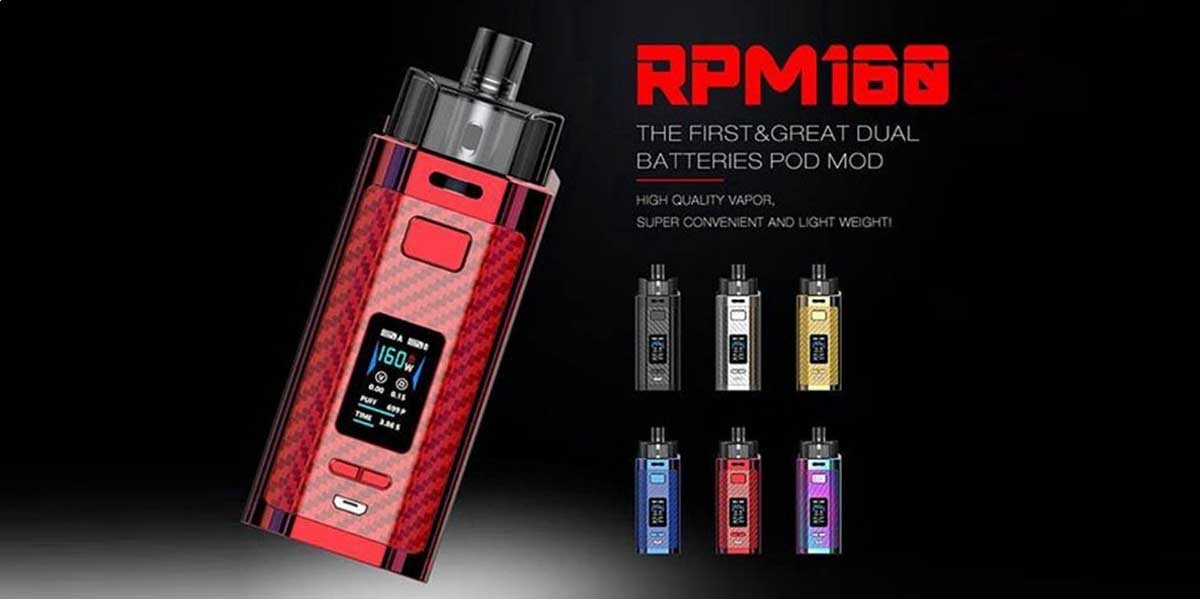 What sets the RPM160 mod apart from the crowd is that it uses two 18650 batteries for lots of power and long vaping times. You may recharge the cell via a type-C charging interface which is a reversible port, so plugging in the Smok RPM160 is effortless. Additionally, the mod can put out up to 160 watts of power thanks to its brand-new IQ-160, which further results in lightning-fast firing. Wattage adjustments can begin at 1 watt for a wide range of power options. Finally, many security features exist, including low voltage, 10-second cutoff, short circuit, and high-temperature protections.
Smok RPM160 Pods & Coils
To extend the ability to vape on the Smok RPM160 without a refill, each pod can stow up to 5mL of e-liquid. However, if you need a refill, this process is simple with a silicone stopped top fill port that ensures leak-free refills.
For versatility, two pods are available for the RPM160, identical to those in the RPM80. The first option is a plethora of RPM pods with replaceable coils that work with many other Smok Pod Systems. But, we would recommend using the newer cartridges with RGC conical mesh coils. These heads utilize nexMesh technology to produce powerful puffs with incredible throat hits and tons of flavor. These Smok RPM160 cartridges have a one-of-a-kind cone configuration that exploits airflow to concentrate vapor as it is funneled to the drip tip while maintaining the original flavor of your favorite e-liquids.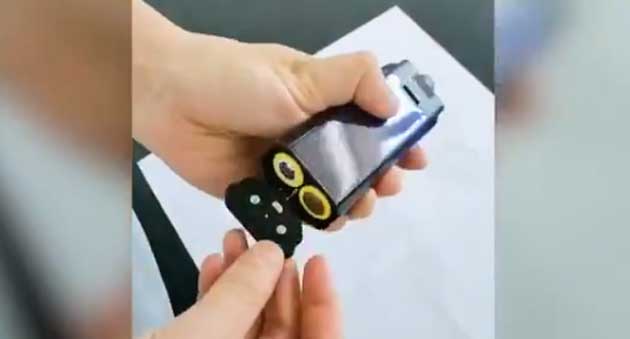 Features & Specifications
Box mod-style pod system
Color options: silver carbon fiber, red carbon fiber, gold carbon fiber, blue carbon fiber, black carbon fiber, rainbow carbon fiber
0.96″ TFT full-color screen

Change color fonts
Vertica menu

New IQ-160 chipset
0.0015s firing
Dual 18650 batteries

Reversible Type-C USB charging
Fast 2A charging current

5mL pods

Effortless top-fill port
Mesh 0.4ohm RPM Pod
Conical Mesh 0.17ohm RGC Pod
Push/pull coil installation
Easily observe the need for a refill

Adjustable power output: 1W to 160W
Output voltage: 0.5V to 8V
Resistance range: 0.1Ω to 2.5Ω
Safety protections

Low voltage
10s cutoff
High temperature
Short circuit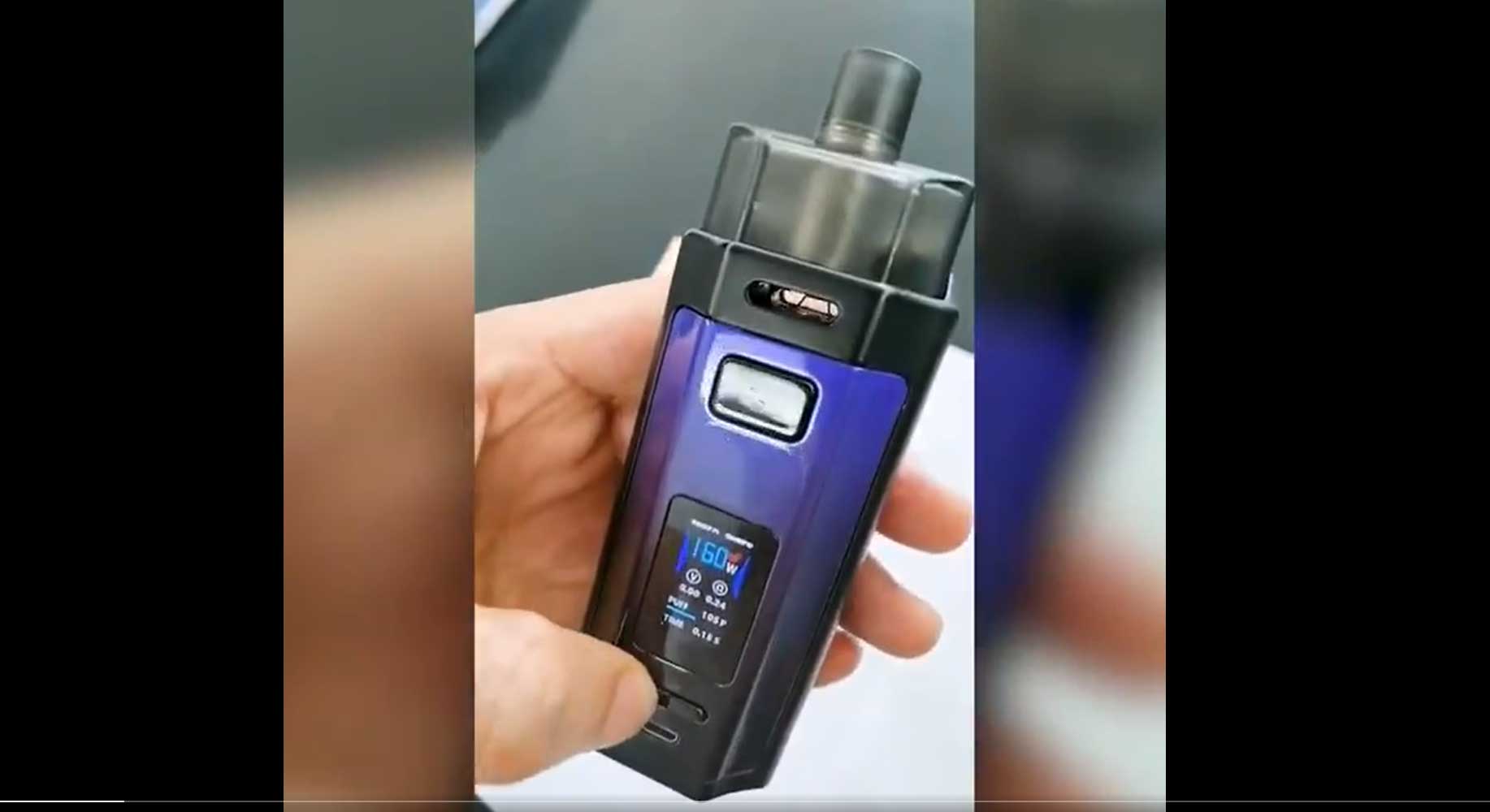 In The Box
With purchase, you will receive the RPM160, an RPM pod, an RGC pod, a 0.4ohm RPM mesh coil, a 0.17ohm RGC conical mesh coil, a charging cable, and a manual.
Total Views Today: 1 Total Views: 5,738