Here's a discount for the Smok Stick Prince Starter Kit.
USA Deal:

$21.67

 

Use coupon code 25C at checkout (exclusive 25% off sitewide – blowout prices & fast USA shipping – one use per account – $300 limit)
Overview
The Smok Stick Prince Kit is a brand-new all-in-one vape setup. It features a powerful 3000mAh battery, a hexagon-shaped fire button with LED, and a cloud-pumping TFV12 Prince tank with a top fill system and 8ml juice capacity. This kit is available in grey, green, 7-color, purple, gold, blue, red, and black.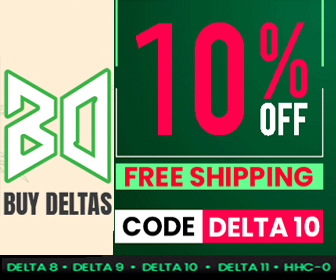 This setup includes both the tank and a pen-style mod. The Stick Prince battery mod measures 85mm x 24.5mm, weighs just 88.5g, and features an exquisite design. It was also made to feel ergonomic in hand, is built with a hexagon-style fire button for a modern appearance, fires easily, and has beautiful carvings on the bottom.  Surrounding the firing mechanism is an LED indicator that displays the battery life by flashing 15 times when the charge level is low. This light will also flash four times each time you take a puff. With a capacity of 3000mAh, the internal battery will allow for long vaping times.  You may recharge the cell by simply plugging its USB port into any wall outlet or computer. To ensure the battery is always safe, it is made with low voltage protection, 8-second over puff protection, and short circuit protection.
The Smok TFV12 Prince Tank features huge vapor production, new coils, an amazing locking mechanism to access the top fill ports, cobra drip tips, and an 8ml tank reservoir. The tank matches the color of the battery tube mod and includes cobra drip tips that are snakeskin-like with different color combinations. There are two versions of this tank.  The standard edition has 8mm x 63mm dimensions and utilizes a bulb-style tube to allow for 8ml of e-liquid.  The EU edition has a 2ml juice capacity and dimensions of  25.5mm x 63mm. Via the top fill system, you may easily add juice by rotating the top cap to the open position by pressing a small lock button. This will reveal two large fill ports to add juice easily.
Airflow for the Smok TFV12 Prince tank occurs via two large air slots and is adjusted by rotating a smooth AFC ring to set the air wide open, all the way closed, or any position in between.
Smok designed new coils just for this tank.  Please check our dedicated TFV12 Prince Tank page for further details.
Features & Specifications
Stick Prince Battery Mod
Dimensions: 85mm x 24.5mm
Weight: 88.5g
Colors: black, red, blue, gold, purple, rainbow, green, silver
Exquisite design

Ergonomic
Hexagon shape fire button
Fire button LED
Carvings at bottom

Internal 3000mAh battery

Long vaping times
Rechargeable via the micro USB port
LED flashes 15 times when the charge level is low

Safety features

Overpuff protection
Short circuit protection
Low voltage protection
TFv12 Prince Tank
Standard version

Dimensions: 28mm x 63mm
Weight: 60g
Bulb-type tank tube
Capacity: 8ml

EU version

Dimensions: 25.5mm x 63mm
Weight: 62g
Standard tank tube
Capacity: 2ml

Chassis constructed from stainless steel

Glossy finish
Durable
High density
Resists corrosion
Strong
Non-toxic

Food-grade glass tank tube

Non-toxic
Resistant to high temperatures

Top fill system

The top cap rotates open
A new patented locking mechanism

Prevents accidental opening
Prevents leaking

510 threaded connector
Cobra drip tip

Colorful snake pattern
Many optional colors

New coil system

0.15Ω Sextuple V12 Prince X6

Range: 50W to 120W
Best: 80W to 100 W
Huge vapor
Silky taste

0.4Ω Quad V12 Prince Q4

Range: 40W to 100W
Best: 60W to 80W
Rich vapor

0.12Ω Decuple Prince T-10

Range: 60W to 120W
Best: 80W to 110W.
Massive vapor
Rich flavor

0.17Ω Quad Prince M4

Range: 30W to 70W
Best: 45W to 55W
Made specifically for mechanical mods
Rich vapor clouds
Silky flavor

0.25Ω V12 Prince RBA

For coil building
Dual coil compatible
Smooth airflow
Not compatible with EU edition Prince Tank
Total Views Today: 1 Total Views: 7,348