This Mod Has Been Discontinued, So Check Out Similar Deals Below or Buy The Latest Smok G-Priv 4
Overview
The T-Priv has been upgraded! The Smok T-Priv 3 Box Mod features a similar design as its predecessors, ergonomics, 300 watts of output, triple 18650 batteries, low resistance capability, versatile temperature control, customizable LED, an effortless battery cover, and an easy-to-read display. The device is available in black, prism chrome, prism gold, prism blue, prism gunmetal, or prism rainbow.
Design-wise, this mod looks similar to previous T-Priv devices but is bigger.  The dimensions come in at 57.23mm x 47mm x 86mm, weighing 258g.  The form factor is elliptical, without edges, to ensure it is easy to hold in hand. In addition, low-friction materials are used for maximum ergonomics. The appearance is also modern, with the same delicate grooves updated with customizable LEDs for a personalized look. These lights can be set to green, blue, yellow, pink, teal, white, red, and more. On the side of the T-Priv 3 Box Mod, you will find an oversized fire key designed to be comfortable to operate, simple to press, and ergonomic. The top-located OLED display is quite large and has been updated to include more vape data, such as current mode, three battery bars, atomizer resistance value, current power/temperature, and puff time. Powered by triple 18650 cells, the battery bay is accessed by sliding open a bottom cover that is hinged and flips open. The cells can be charged via a micro USB port near the atomizer bezel, also used for future firmware upgrades.
With 300 watts of maximum output, the Smok T-Priv 3 mod features massive power in variable wattage mode and can fire down to 0.10ohm of resistance. In addition, the mod can operate in temperature control with nickel, titanium, and steel with atomizers that have resistance as low as 0.05ohm.  By studying the display, you will see a "working mode" indicator which means there are also several taste modes available for ramp-like vaping.  Finally, this mod is safe to operate thanks to multiple types of protections that prevent potential risks. These include intelligent atomizer recognition, puff monitoring, short circuit protection, over puff protection, overheat protection, and low battery warning.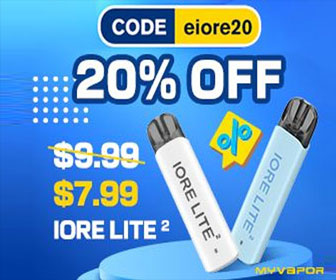 Features & Specs.
Measurements: 7.23mm x 47mm x 86mm
Weight: 258g
Colors: prism rainbow, prism gun metal, prism blue, prism gold, prism chrome, black
Ergonomic design

Elliptical form factor
Edgeless
Low friction materials

Hollowed-out grooves with LED lights
510 threaded connection
Large OLED display

Top located
New menu system
Triple battery bars

Oversized fire key

Spans the entire side of the mod
Easy firing
Ergonomic

Use triple 18650 batterires

Bottom sliding battery cover pops up
Marked polarities
Micro-USB charging system

Firmware updates
Power range: 6W to 300W
Power mode resistance range: 0.1Ω to 2.5Ω
Temperature mode resistance range: 0.05Ω to 2.0Ω
Temperature control resistance range: 100℃ to 315℃ or 200℉ to 600℉
Output voltage range: 0.5V to 9.5V
Standby current: less than 500uA
Safety features

Low battery warning
12-second cutoff
Intelligent atomizer recognition
Puff monitoring
Short circuit protection
Over-temperature protection
Total Views Today: 1 Total Views: 1,269