The Smok Trinity Alpha Pod Kit is the latest pod kit by Smoktech. It features beautiful resin inlays, 2.8mL capacity refillable cartridges, three output modes, a slide-to-open design and mesh coils for intense flavor and vapor.  This kit is outdated, so check out newer Smok Pod Kits.
Trinity Alpha Overview
This new all-in-one vape kit looks quite similar to the Lost Vape DNA Orion and LVE Orion 2 due to similar resin panels and the rectangular shape. You can get the chassis with resin panels in the following colors: bright black, prism chrome, prism rainbow, prism blue, red or prism gold.

The compact and delicate design allows for easy transportation and a good appearance. The kit is an exquisite vape partner that you may take anywhere, and the resin finishes with glossy chassis will surely make you stand out from the crowd.

The Trinity Alpha uses 2.8mL cartridges. Refills are unique as the top filling cap on each leakproof pod swivels open to reveal a filling hole. It is important to wait to vape a few minutes after your first refill to allow the saturation of the coils

This kit has three output modes: soft, normal, and hard. The output range within these modes is between 10 and 25 watts. You may switch modes by pressing the convenient Mode button on the control face. Three LED indicators show the mode you are currently in.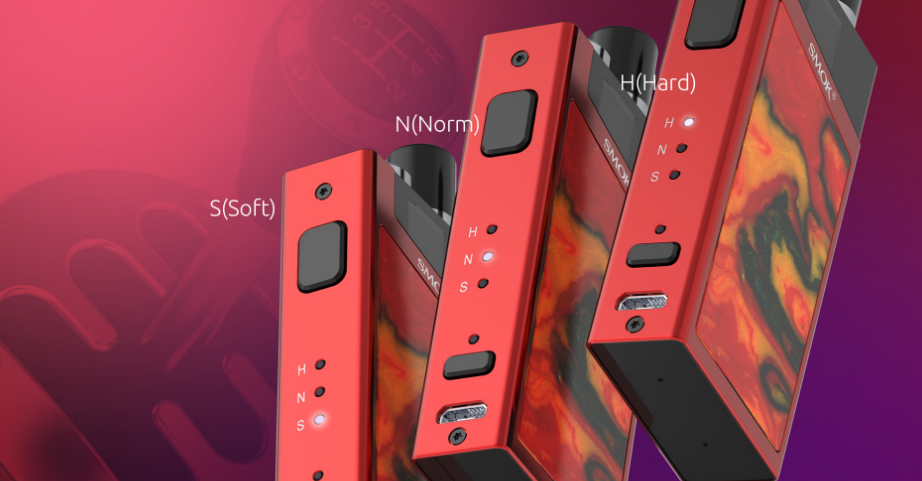 The device works with a 1000mAh integrated battery. An intelligent battery LED indicator above the mode button on the control screen will light up either green (battery over 70%), orange (30% to 70%), or red (less than 30%).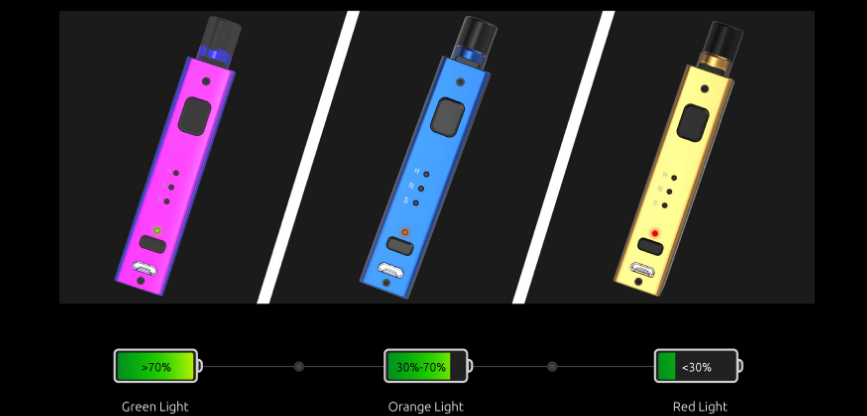 Charge the Trinity Alpha by hooking it up to your computer or any wall charger with the included micro USB cable. When the charging process has finished, the battery LED will be extinguished.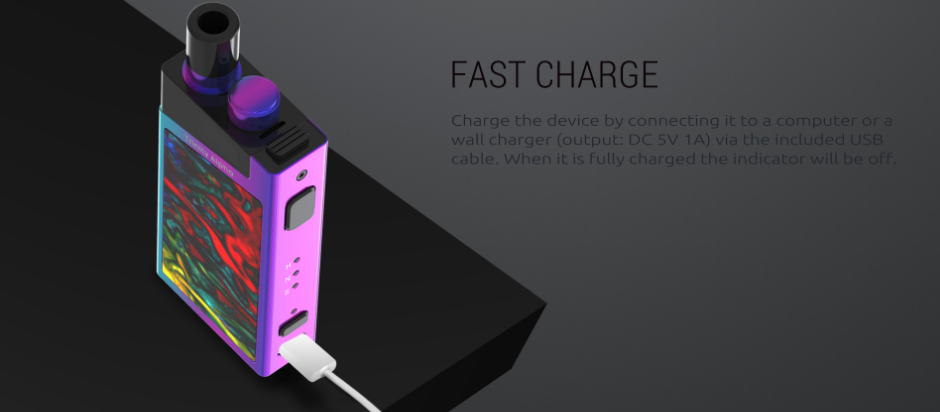 Each pod is built with a stainless steel atomizer ring that looks great and allows you to swap it out for any 510 drip tip. This is unique for this type of pod kit.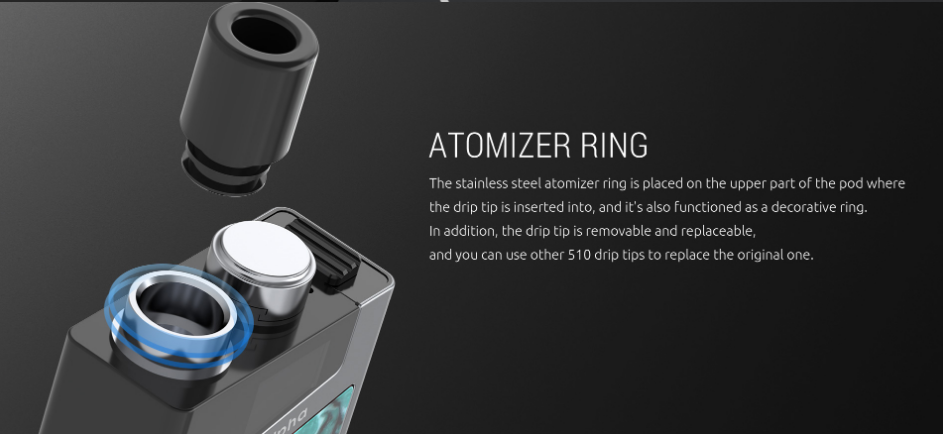 Unlike similar kits with cartridges, the Trinity Alpha has a unique lock button to keep the pod in place. This system further allows for easy attaching and detaching of the cartridge via a simple lock push button.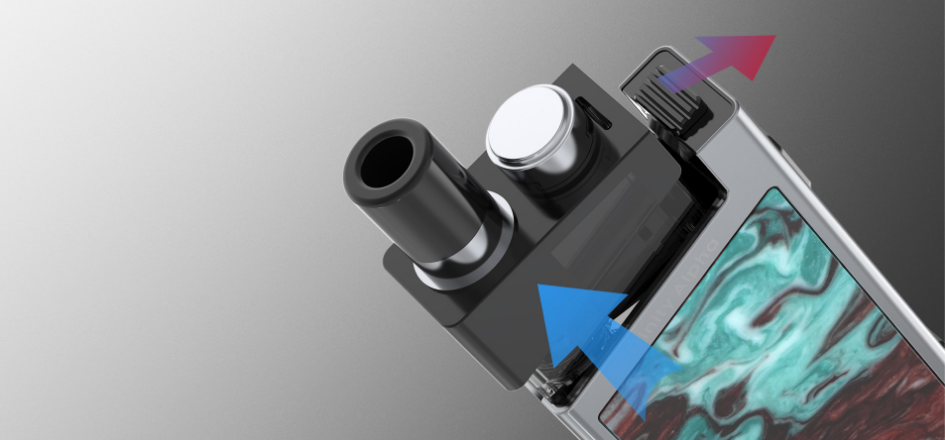 Inside each cartridge, there are coil heads that can be replaced. There is no need to continuously by entire cartridges, so this saves you a bundle.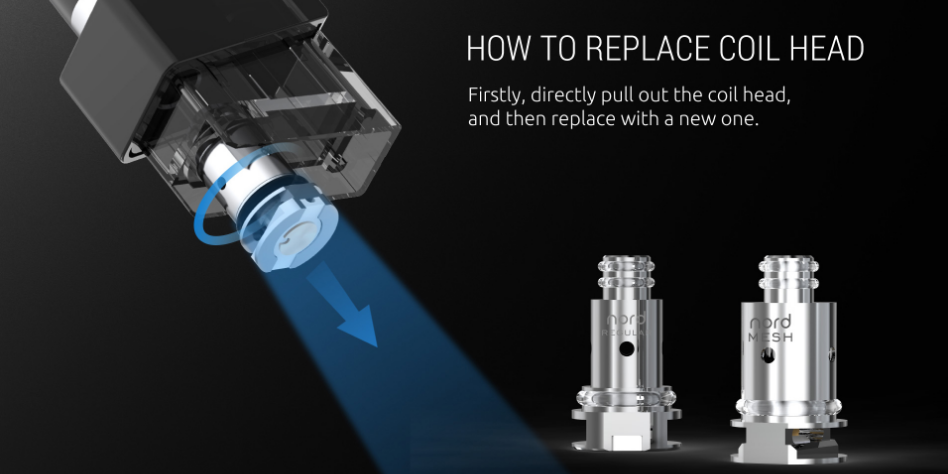 Nord coils are in the box, built with mesh heating elements to permit intense vapor and flavor production. You will get the Nord Mesh-MTL 0.8ohm, which results in a mouth-to-lung vape experience with 16 watts of power, produces plenty of vapor and flavor, and is durable. Also in the box is the Nord Mesh 0.6ohm head that brings massive vapor and flavor with an output of 25 watts. There are also two optional coils, which are not included.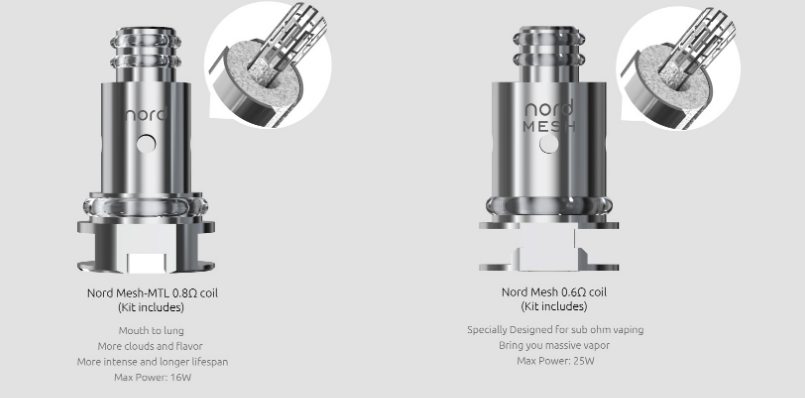 As is usually the case with Smok devices, the Trinity Alpha Kit is capable of software updates via the micro USB port.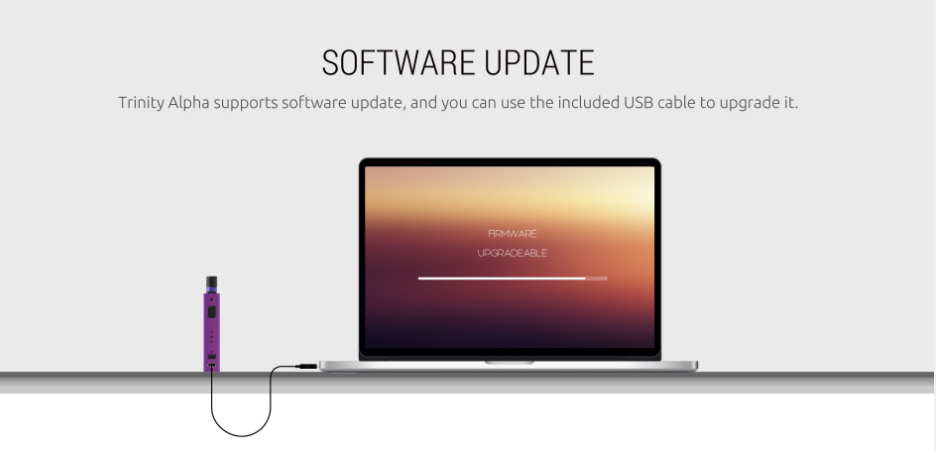 Features & Specifications
Dimensions: 91 x 38 x 16mm
Made from zinc alloy/resin panels
Color options: Bright Black, Prism Chrome, Prism Rainbow, Prism Blue, Red, Prism Gold
2.8mL juice capacity
1000mAh integrated battery
0.7/5V Micro USB charging system
3-color battery LED light
Three output modes: soft, normal, hard
Mode LED lights
Output power range: 10W to 25W
Input voltage: 3.3V to 4.2V
Output voltage: 2.4V to 6V
Resistance: 0.4ohm to 1.4ohm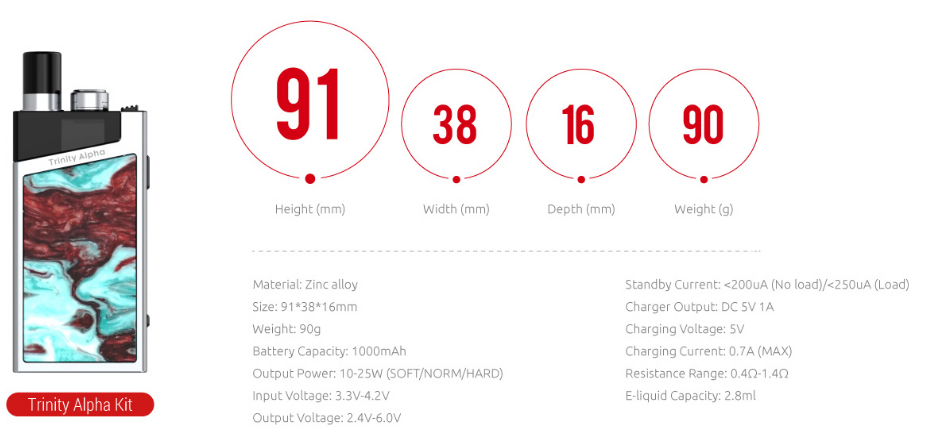 In The Box
Trinity Alpha Battery mod
1 x Trinity Alpha Empty Pod
1 Nord Mesh 0.6ohm coil
1 Nord Mesh MTL 0.8ohm coil
Manual
Charging cable
Total Views Today: 1 Total Views: 2,748