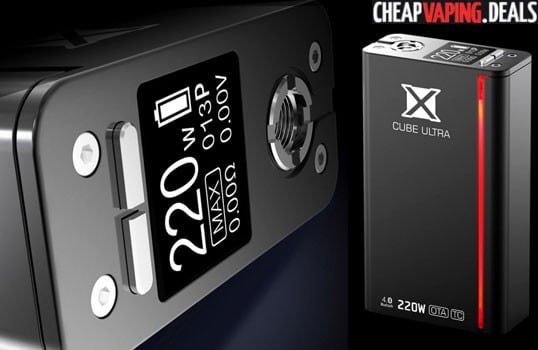 Update: The
Smok X Cube Ultra
Has Been Discontinued – Check  Newer Smok Mods & Kits Below
Overview
The X Cube Ultra is the X Cube II on steroids.   When compared to its predecessor, there's 10 different upgrades including a brighter LED, TCR mode, increase to 220W of power, more balanced charging, different puff settings, more accuracy and added safety features.
The mod is set to be released in stainless steel and black colors in August 2016.  With dimensions of just 94mm x 55mm x 25.5mm, the device is 10% smaller than the X Cube II.  The design is stylish, ergonomic and the RGB LED on the front is 20% brighter.  Other mods also have a control face with a fire button, but the X Cube II is fired by depressing the fire key which is one entire side of the mod.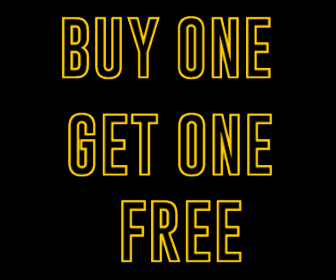 The OLED is located at the top and is much larger than the previous X Cube II.  The screen gives out all the key statistics for the device including power level, battery level, temperature, resistance, puff count and voltage.  The adjustment buttons and a spring loaded 510 connection can be found next to the screen.
The Ultra is powered by two external 18650 batteries which are placed in the battery bay behind a magnetic cover.  This allow for quick replacement of the cells.  You can charge the mod via the USB port located at the bottom or you can simply plug the unit into any wall outlet or computer and  use the smart balancing on board charging technology.
The USB port is also used for firmware upgrades, but they can also be performed via the built-in Bluetooth technology.  To do so, simply install the X Cube Ultra app on your phone or tablet and upgrade the software in less than 3 minutes.  The smart app also allows for managing your Ultra's data as well as share your information with vapors worldwide via the internet.
The X Cube Ultra box mod is built with an X3 chip which allows it to be more power efficient, put out 220W of power, have very accurate resistance readings and use temperature control modes with a wide range of coil wire types, including nickel, titanium and stainless steel.  There's also a TCR mode so that resistance settings for your heating element can be as precise as possible.  The lowest atomizer resistance is 0.06Ω, so it will be difficult to find an atomizer that won't work with this mod.
In both wattage and temperature mode, the mod is capable of 5 alternate drawing effects including minimum, soft, normal, hard and maximum.  And, there's vibrational feedback which is easily customizable via the menu.
Video Review
Features & Specifications Infographic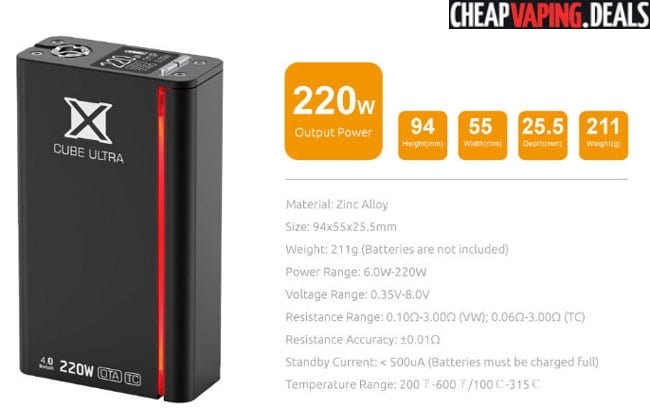 Total Views Today: 1 Total Views: 469