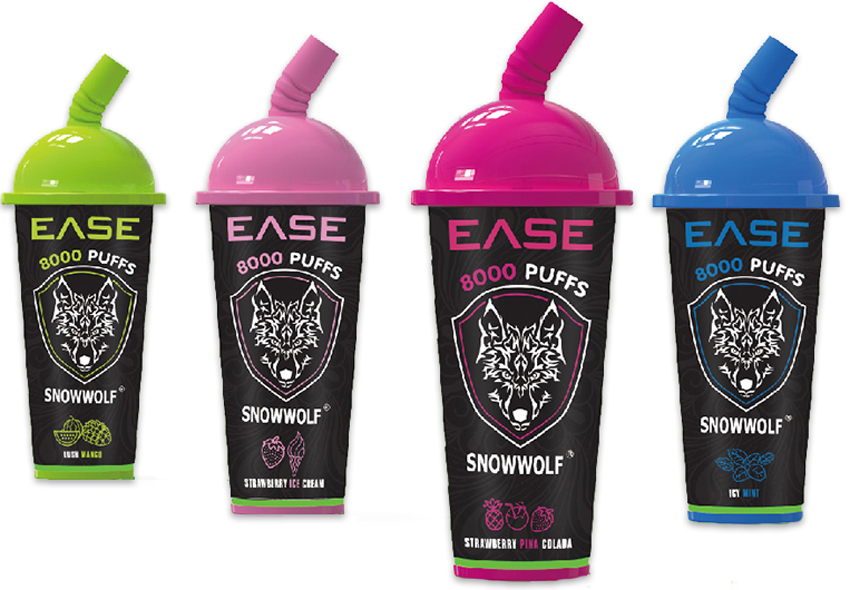 Here are cheap deals to buy a Snowwolf Ease Disposable.   It features 12 flavors, 8000 puffs, a 650 integrated rechargeable battery, 11 watts of output, a Type-C charging port, a 1.0ohm coil, an 18mL juice reservoir, and 50mg nic salt e-liquid.  Deals are coming soon.
Description
Here's yet another vape kit by Snowwolf that will continue the popularity of this company's previous disposables, such as the Kaos Disposable, the Mino Disposable, and the Snowwolf Kaos 6000.  However, this new setup features a unique drinking cup-style design that we are certain will turn heads when leaving the house.  And it is portable thanks to dimensions that come in at only 40mm x 108mm.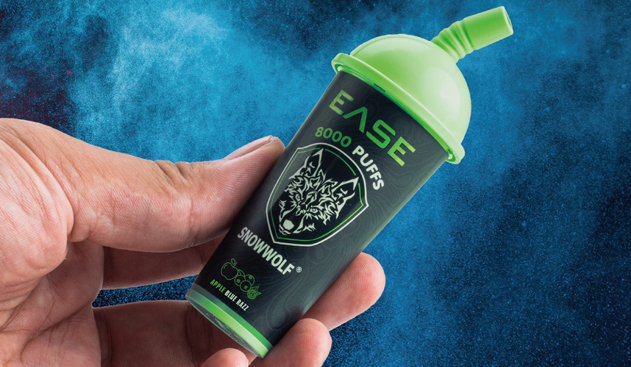 To achieve the massive 8000-puff capability, the Ease combines an 18mL juice reservoir with a 650mAh rechargeable battery, so the voltage on the battery will never run out.  To top off the voltage on the cell, plug the disposable into any USB outlet using a Type-C port at the bottom.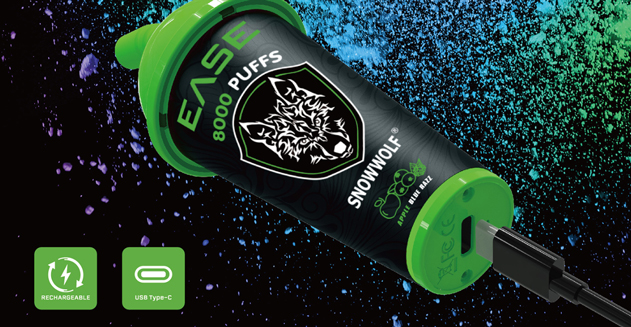 Flavors
The Snowwolf Ease 8000 is available in 12 flavors, all of which feature bright colors pleasurable to the eye.  With 50mg nic salt vape juice for each flavor, there is sure to be plenty of throat hit with each mouth-to-lung puff, and a 1.0ohm mesh coil enhances flavor production.
Peach Mango Watermelon
Juicy Peach
Strawberry Mango
Grape Yogurt
Durian Milk
Watermelon Lychee
Strawberry Apple
Strawberry Ice Cream
Strawberry Pineapple Colada
Aloe Grape
Lush Mango
Apple Blue Razz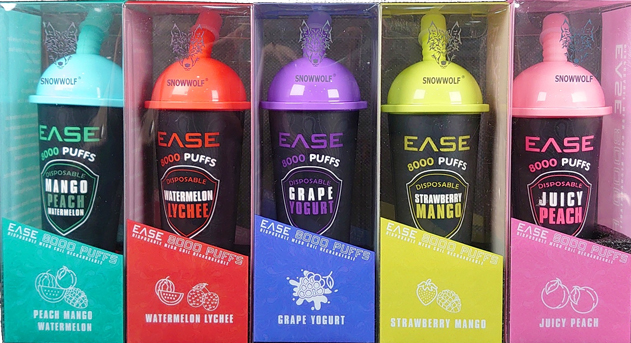 Specs
Dimensions: 40mm x 108mm
Portable
Cup-shaped for a fascinating appearance
18mL of nic salt vape juice
Nic strength: 50mg
8000+ hits
650mAh  battery
Bottom Type-C charging port
Power output: 11W
12 flavors
1.0ohm  coil
Airflow not adjustable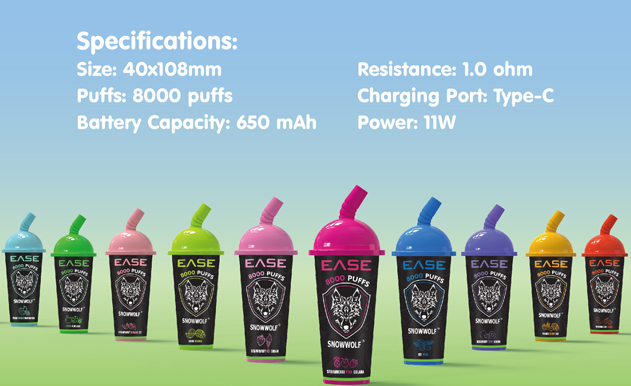 Similar Products
Total Views Today: 16 Total Views: 42,574