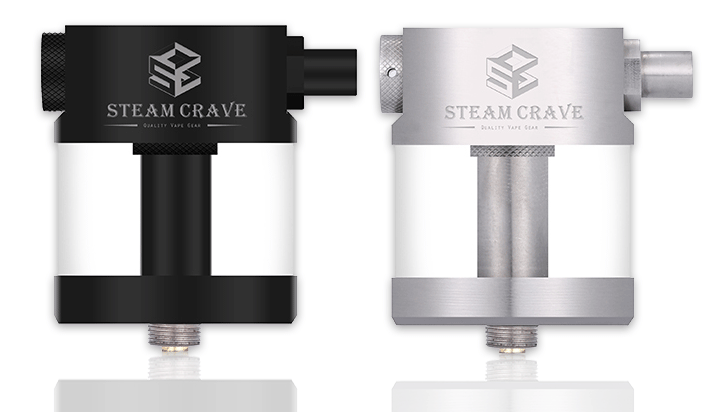 Here are cheap deals to buy the Steam Crave Squonker Tank. This tank permits squonking without a squonker box mod and also features a 12mL juice capacity, an effortless side-fill system, a pump button, a 30mm diameter, and a 510 connection on both the top and on the bottom.  It works perfectly with most box mods in combination with a 30mm RDA, especially the brand new Steam Crave Hadron RSDA and Hadron Mesh RDSA.
Deal
Overview
The Stream Crave Pumper Squonker permits squonking with any 30mm diameter BF RDA, making it perhaps the best innovation in the vape marketplace in 2022.  In fact, while this tank was designed for use with the new Hadron RDSAs, it is also compatible with any RDA in your collection, as long as it has a 30mm diameter.   To use this tank, simply attach it in between your mod and BF RDA.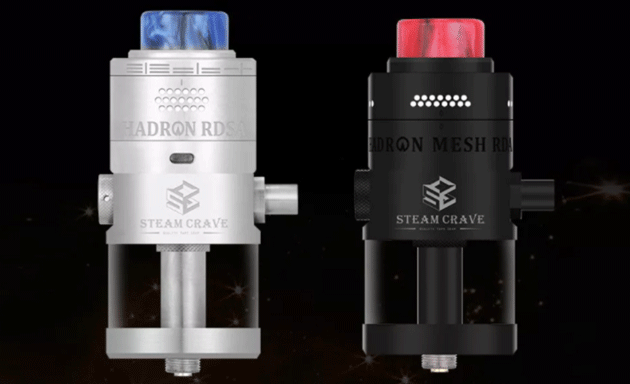 Another important benefit of using the Pumper Tank is that it can hold up to 12mL of vape juice, easily refilled via a side-fill method.  To add e-liquid to the reservoir, remove the pumper plug on the top/side of the tank to expose a large juice slot.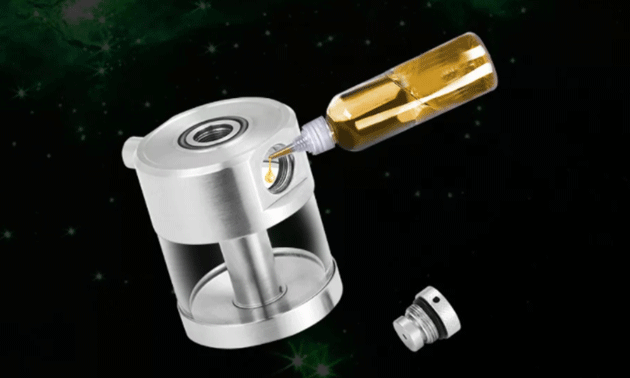 As previously mentioned, this tank has a 510 connection at the top and bottom, one of which attaches to your box mod, the other to your 30mm RDA.  To fill the juice well on your rebuildable dripping atomizer, simply squeeze the pump bar which adds 0.22mL of e-liquid which each press.  According to Steamcrave, the process will fill your atomizer with consistent accuracy, while the ability to disassemble the device results in an effortless cleaning process.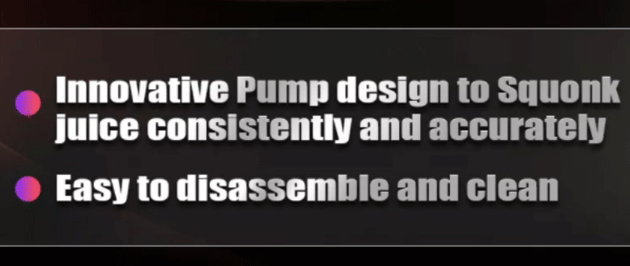 Appearance-wise, the Steam Crave Pumper is for sale in either stainless steel or black colors.  And, the measurements come in at 30mm by 36.4mm, but with the pumper bar, the width is actually 39.1mm.
Features & Specifications
Dimensions: 30mm x 36.4mm
Colors: SS | Black
12mL juice capacity
Easy side-fill system
Innovative Pump

Adds e-liquid to RDA's juice well
Pump once: 0.22mL

Compatibility

Squonk with any mod
Squonk with any 30mm BF RDA
Ideal for Hadron & Hadron Mesh RDSA

Materials

Stainless steel chassis
Pyrex glass reservoir

Connections

Top 510 bezel
Bottom 510 pin

Easily disassemble for cleaning
Squonk pin included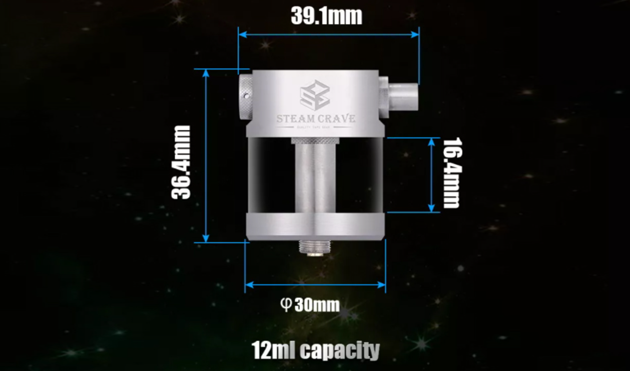 What's Included
Steam Crave Pumper Tank
Extra Glass Tube
Extra O-Rings
Steam Crave Sticker
Manual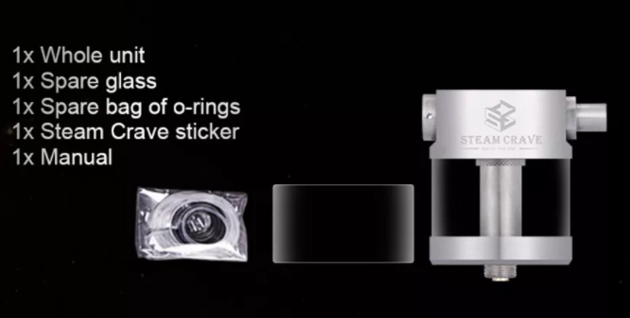 Similar Products
Total Views Today: 1 Total Views: 580