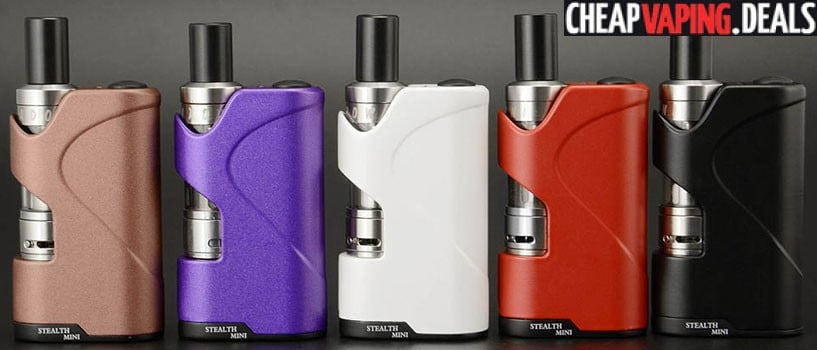 Overview
The Tesla Stealth Mini Kit includes both the Stealth Mini Box Mod and Mini Shadow Tank.
The Stealth Mini mod is an even more portable version of Tesla's Stealth Mod which is still very popular today.   Like it's big brother, the Stealth Mini features a submerged tank design which allows the tank to sit inside the box mod.   The 510 connection can fit up to 16.5mm atomizers.   The mod has dimensions of just 39mm x 20mm x 65mm, making it about the size of a matchbox, and features a premium baked finish which gives it a glossy shine while making it ergonomic to hold. And, it is available in a wide range of colors including antique brown, purple, white, red and black.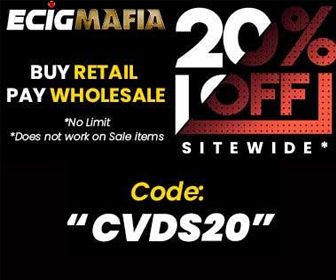 The unit gets its power from an internal 1300mAh battery which is chargeable via USB and features passthrough charging so you can continue to vape while it's plugged in.
This is a non-regulated device so the power output depends on the internal battery voltage.Some websites indicate that the highest power output of the Stealth Mini is 45W and some put it at 60W.  In case you want to use the device with other tanks, the lowest resistance the mod is capable of is 0.3Ω.
The box mod is also built with many protections to ensure a safe vape experience.  
To fire the Tesla Mini, simply press the large button located at the top and an LED will indicate that the unit is being used.  Five clicks of the fire button also turns the unit off and on.
This kit also comes with a Shadow Mini tank which utilizes 0.6Ω kanthal coil heads and has a tank capacity of 1.5ml.  The 510 connection pin is made of brass with silver plating to ensure maximum electrical conductivity.  The tank does include a drip tip, but you can install any 510 drip tip.
Video
Features
Tesla Stealth Mini Box Mod
Dimensions: 39mm x 20mm x 65mm
Zinc alloy with baked glossy finish
Ergonomic and tiny
Submerged tank mod
510 threaded connection with silver plated brass electrode (springloaded)
Connector fits up to 16.5mm diameter tanks
Powered by internal 1300mAh Li-Po battery
1A USB charging
Passthrough capable: vape while charging
Safety features: overpuff, short circuit, low voltage, short circuit protections
Highest output voltage: 4.2V
Highest output current: 16.5A
Lowest atomizer resistance: 0.3Ω
LED: Battery voltage: 3.2V – 3.7V ( in red ), 3.7 – 4.2V ( in blue
Tesla Mini Shadow Tank
Dimensions: 15mm x 15mm x 47mm
Stainless steel and glass construction
Capacity: 1.5ml
Resistance: 0.6Ω
510 threaded connection pin with silver plated brass contact
Total Views Today: 1 Total Views: 342