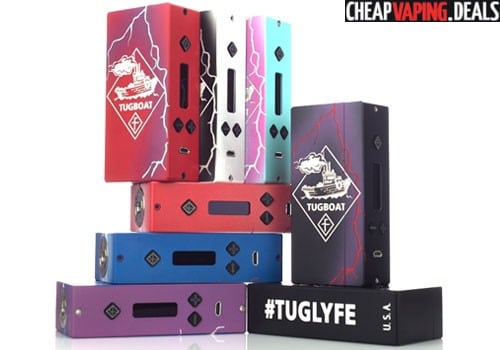 Here's an amazing deal on the Tuglyfe DNA 200 Box Mod.  This mod seems to continuously run out of stock, so get yours before they are all gone again.
Update: This Item Is Out Of Stock Everywhere – Check  Similar DNA250C Mods Below
Overview
The Flawless Tuglyfe DNA 200 Box Mod is powered by the popular Evolv DNA 200 chip and features an amazing splatter paint design, similar to the Flawless Tuglyfe Mechanical Box Mod.  The unit has everything you've come to expect from a mod with a DNA 200 chip: digital user controls, accurate temperature control, patented wattage mode, safety features, balanced charging and much more.
The device looks amazing and is available in a wide range of colors that feature a splatter paint look. It was built with amazing craftsmanship and every single unit is distinct due to the manufacturing method.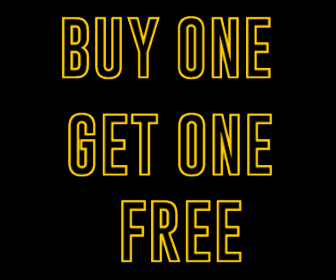 On the control face of the Tuglyfe, there's a 0.91″ OLED that features an easy menu which displays all the current information such as battery level, current resistance, current power, current temperature, mode and more.  Surronding the screen, you will find a large fire button and two adjustments buttons.  The top of the unit features a 510 connection that is springloaded and can be adjusted to ensure your atomizer sits flush and connects tightly.
The Tuglyfe DNA 200 is one of the most modern variable wattage & temperature control box mods out there.  The mod can power atomizers up to 200W and works with coil resistances all the way down to 0.05Ω in both temperature control or variable wattage mode.  The temperature range is 200°F to 600°F and the unit can provide up to 50A of current without interruption.   The device is compatible with a wide range of coil types and can be used with variable temperature coil heads such as nickel, titanium and stainless steel.
The mod is powered by one built-in 1200mAh three-cell LiPo battery to allow for extended vaping, without a recharge.  If you are running out of battery power, you can always plug the unit in and continue vaping while the cells are replenished.  The USB charge port is also used for future firmware upgrades or to customize all its features using Escribe computer software.  This desktop program allows you to gain access to statistics and set up to 8 customized profiles for a wide range of coil wire types such as stainless steel, titanium or nickel coils.
A wide array of safety features is also built into this box mod including low battery warning, short circuit protection, low resistance protection and low voltage protection.
Overall, you can't go wrong getting the amazingly designed Tuglyfe DNA 200 box mod, as it is features the best chip board ever created.  It's usually above $200, so pick one up for this cheap price before they're all gone.
Features & Specs
Dimensions: 96mm x 46mm x 26mm
Weight: 216g
0.9″ OLED screen
Built with an Evolv DNA200 chip
Power mode range: 1.0W – 200W
Temperature  range: 200°F to 600°F or 100°C to 300°C
TC mode compatibility: Nickel, Titanium, and Stainless Steel
Lowest resistance (VW & TC): 0.05Ω
Output voltage: 0.5V to 9.0V
Input battery voltage: 9.0V to 12.6V
Battery: three built-in 1200mAh Li-Po batteries
USB charging
Firmware upgrades
Customizable via Escribe
Many safety features
Video Review
Total Views Today: 1 Total Views: 290