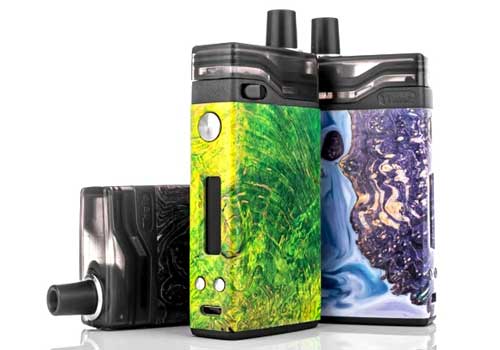 The Ultroner Theia features stabilized wood panels, a luxurious appearance, 30 watts of power, a 1000mAh integrated cell, a charging dock, variable wattage output, a display screen, 3mL refillable pods, mesh coils and a multitude of safety features.
Design
Designed with measurements that come in at 95mm by 42mm by 18mm, the Theia by Ultroner is portable.  Stabilized wood panels on both sides of the chassis, with resin-like patterns, make this a luxurious device, but you can rest assured we will find you the best deals to save you a bundle. You may purchase the Theia in red, green or purple.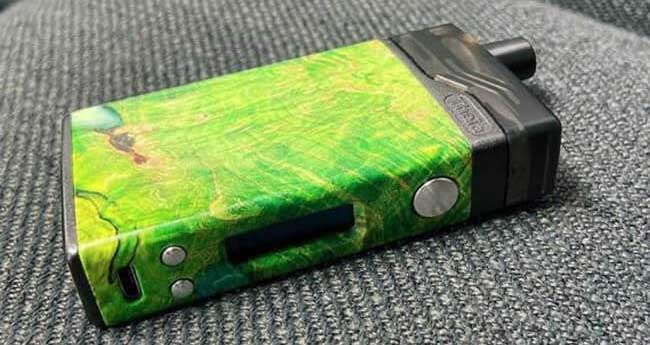 Technical Features
On the technical level, the Theia does not disappoint. Inside, you will find an updated Sevo chipset, as well as a rechargeable 1000mAh battery that supports long vaping times at the maximum output of 30 watts. A 1 amp charging dock is included to make the charging process a breeze. Power is adjustable in the range of 5 to 30 watts via a crystal clear display screen and 2 adjustment buttons on the side. The Sevo chipboard also integrates a multitude of safety features including excessive discharge, overcharge, short circuit, overheat, low resistance and high resistance protections. Overall, this kit looks to operate much like a low wattage mini box mod kit.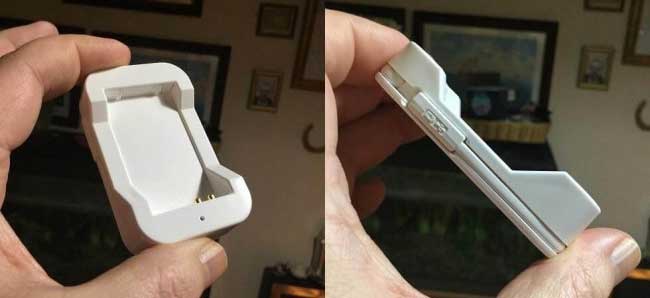 3mL Pods with Mesh Coils
The pods, which double as the mouthpiece, insert into the Theia's mod section via a crimp system that does not use magnets like other pod kits.  This ensures the cartridges do not move around when shaken or moved. For a personalized vape experience, airflow is adjustable by turning a small knob located on the tip. Inside each cartridge, you may insert either a 0.6ohm mesh coil for sub-ohm vaping or a 1.2ohm mesh coil for nic salt juices. To ensure fewer necessary refills, each pod holds a whopping 3mL of e-liquid, but there's an easy-access bottom juice port.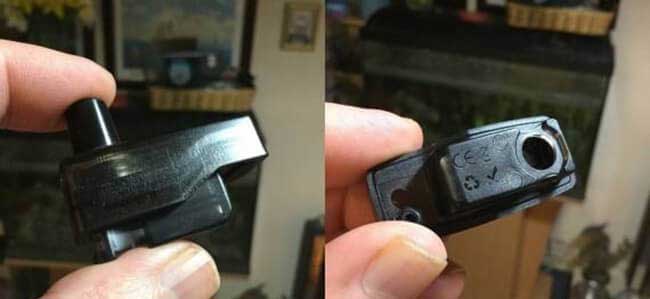 Related
Total Views Today: 1 Total Views: 91