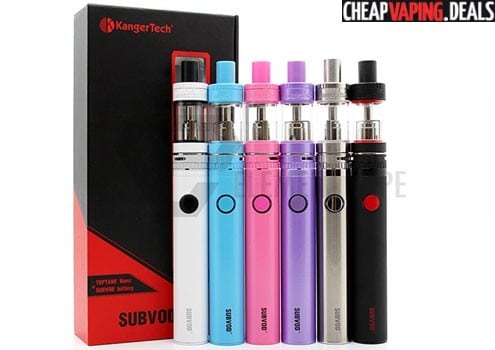 Here's a good price for the Kanger SubVod Starter Kit.
Overview
The Subvod Kit by Kangertech is a brand new starter bundle.  It features a 3.2ml tank capacity, a 3200mAh capacity battery and a top fill system.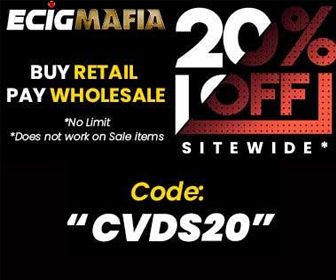 The Subvod battery measures 18.5mm across and has a 1300mAh capacity for long vaping times.  When the battery is drained, it quickly recharges via the Micro USB port, with the included cable.  With pass-through technology, you can continue vaping while it's plugged in.   The device fires via a single button, located near the top of the unit. The battery can also fire atomizers all the way down to 0.4Ω for use with other sub ohm tanks or atomizers.
The Top Tank Nano also measures 18.5mm across, making it a perfect match for the Subvod battery.  The unit has a reservoir that can hold 3.2ml of e-juice and is refillable from either the top or bottom.  Airflow is also amazing with large wide air intake slots.
Overall, this Subvod Bundle with Nano atomizer tank is a perfect setup for those who want to take their first steps into vaping.
Video
Features & Specs.
Diameter: 18.5mm
Tank capacity: 3.2ml
Convenient bottom or top fill system
Includes 0.5Ω SS OCC Coil Structure
Big airflow capability
1300mAh internal battery
Mod can fire down to 0.4Ω
USB charging at 500mAh
Vape while plugged in
Total Views Today: 1 Total Views: 154