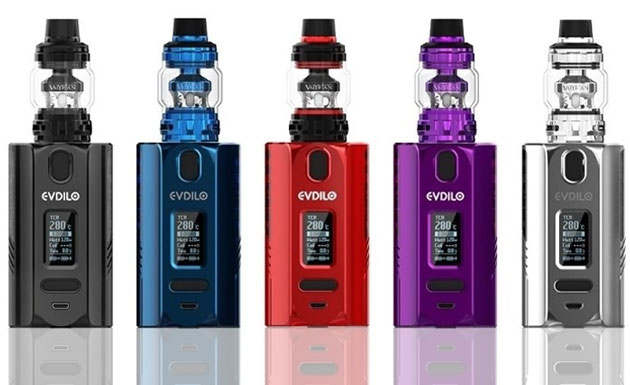 Uwell Evdilo: 200W TC Box Mod w/ 6mL Valyrian II Mesh Tank
Update: This Item Is Out Of Stock Everywhere – Check  Similar 200W Box Mod  Deals Below
The Evdilo is available as either a standalone box mod or full vape starter kit. The mod features 200 watts of power, 18650/20700/21700 batteries (not included), a complete temperature control suite, fast 0.008s firing, and tons of safety protections. The Valyrian II tank has pro-FOCS flavor testing technology, a 6ml tank with an effortless top fill system and mesh coils for fast heating and amazing vapor.
Uwell Evdilo Box Mod 
The mod can be obtained in black, blue, red, purple or silver. The chassis is made from zinc alloy, but the exact details of the paint finish have not yet been released. Measurements come in at 83.7mm x 47.4mm x 32.5mm which is fairly small for a dual battery mod. Powered by two 21700 batteries, the Evdilo is also compatible with 20700 or 18650 batteries and can attain 200 watts of power at an ultra rapid firing speed of 0.008 second.  The cells are hidden behind a sliding battery panel with a bottom locking system and can be charged via a convenient micro USB port. The available modes are variable wattage and temperature control with nickel, titanium or stainless steel. An overabundance of safety protections, such as reverse battery and temperature protections, are integrated into the hardware to guarantee a safe vape setup.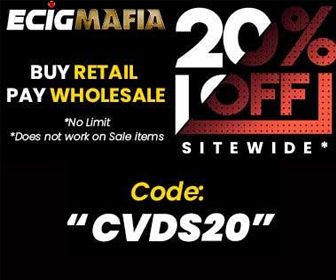 Uwell Evdilo Kit
If you purchase the kit, you will also receive the Valyrian 2 mesh tank.  This atomizer features impeccable craftsmanship that pays attention to fine details and features a hand-polished surface. The kit's tank uses four coil choices: a quadruple head and a single, dual or triple meshed one. Mesh coils are more common these days as they heat vape juice quickly and in a constant way for stable massive vapor . Licensed self-cleaning technology guarantees the Uwell Valyrian II consumes e-juice as effectively as possible. This decreases the necessity for maintenance and stops leakage. The tank's juice reservoir stores 6mL of e-liquid resulting in the longest possible vape times and a top-fill method allows fast refills wherever you are.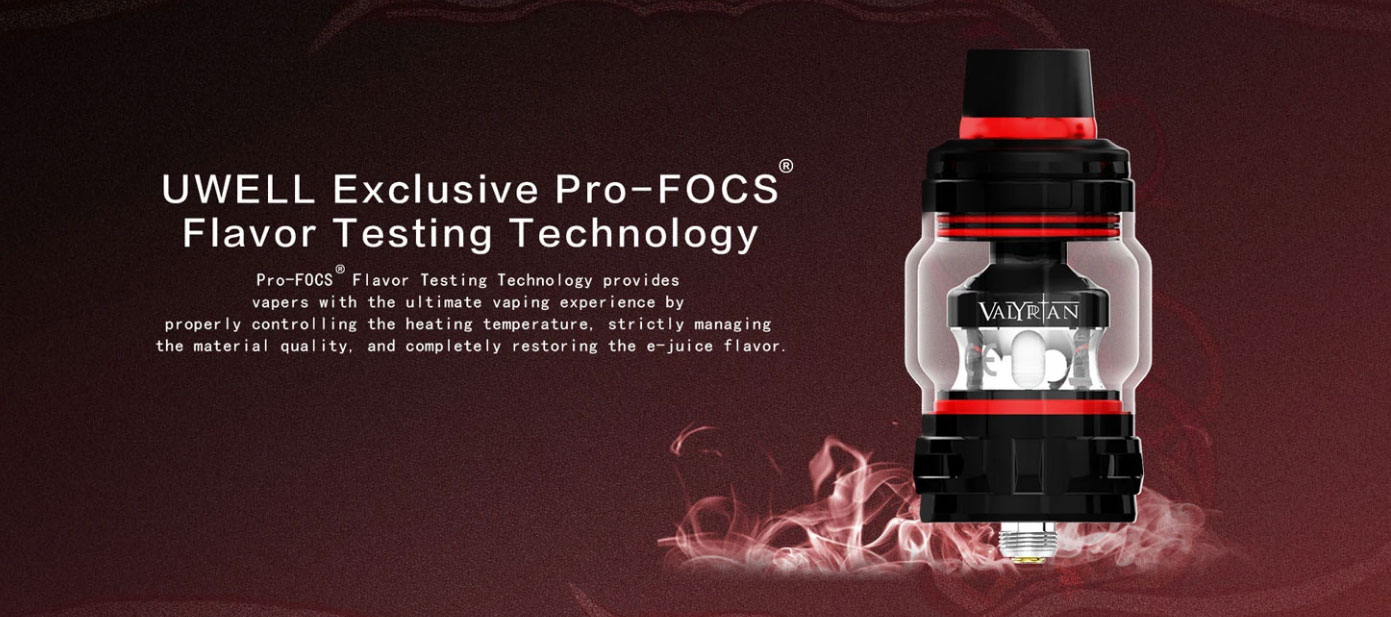 Uwell Evdilo Kit Features
Juice Volume: 6ml
Mod Material: Zinc Alloy
Tank Material: Stainless Steel/Pyrex Glass
Power Output Range: 5W to 200W
Voltage Output Range: 0.7V to 8V
Operating modes: VW | TC
Temperature Range: 200° to 600°F | 100° to 315°C
Utilizes dual 18650/20700/21700 batteries
Bottom battery panel
Micro USB charging system
Ultrafast 0.008s firing
Developed after 3 years of R&D
Self-cleaning technology
Leak-proof
Pro-FOCS Flavor Tasting Technology
6mL juice capacity
Brand new flip cap design for easy top refills
Temperature protection
Reverse polarity protection
Coil Options:

0.16 Ω FeCrAl UN2-3 TripleMeshed Coil | 90 to 100W
0.15 Ω FeCrAl Quadruple Coil | 100 to 120W
0.32 Ω FeCrAl UN2 SingleMeshed Coil | 90 to 100W
0.14 Ω FeCrAl UN2-2 DualMeshed Coil | 80 to 90W
In The Box (Kit)
1 x Evdilo Mod
1 x Valyrian II Tank
Extra Glass Section
1  x 0.32Ω UN2 Single Meshed Coil (Pre-installed)
1 x 0.14Ω UN2-2 Dual Meshed Coil
Pack Of O-rings
1 x Micro USB Charging Cable
2 x User Manuals
1 x Drip Tip Cover
Related
Total Views Today: 1 Total Views: 1,322