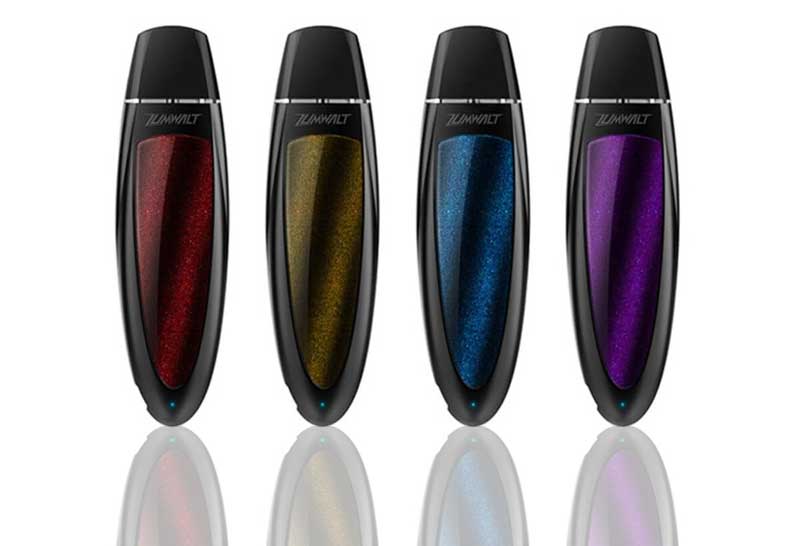 Here are cheap deals to buy the Uwell Zumwalt. This new pod system kit features portability, a 520mAh integrated battery, 1.6mL juice capacity, top fill system, 13 watts of power, draw-activated firing, a tri-color LED battery indicator, 1.2ohm coils and pro-FOCS flavor testing technology for the best-tasting vapor production.
Review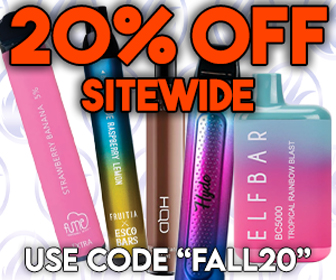 Overview
With a size of 105.4mm x 30mm x 14.8, the Uwell Zumwalt is a tiny pod system that is certain to be easy to carry anywhere. The chassis features zinc alloy and polycarbonate for ergonomics, as well as to enhance the appearance with red, gold, blue, or purple color options.  The magnetic ink finish looks magnificent under any light condition.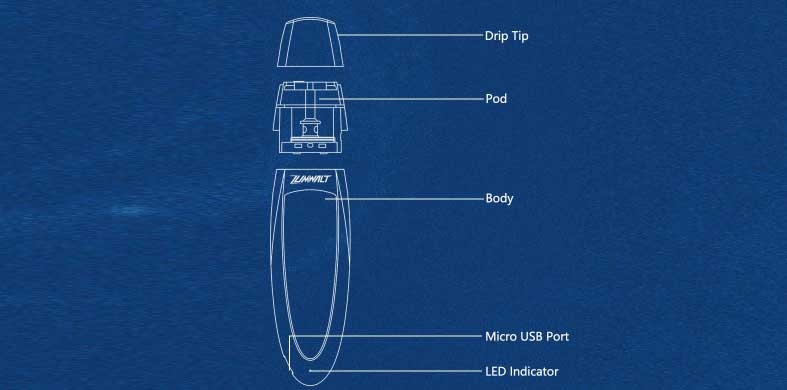 Built with a 520mAh integrated battery, which is rechargeable via a USB interface, the Zumwalt can supply stable power to the attached cartridge and a three-color LED light displays the cell's voltage level. With up to 13 watts of maximum output, power is regulated to ensure an unfluctuating vape experience.  A puff-activated fire mechanism means there is no necessity to ever press a button to fire the Uwell Zumwalt. This is the result of the BEIN chipset which also offers a multitude of protections, such as low power indication, short circuit protection, and overtime protection, making this device extremely safe.  And, the chipboard integrates Pro-FOCS software which results in the best flavor production for an exquisite vape experience.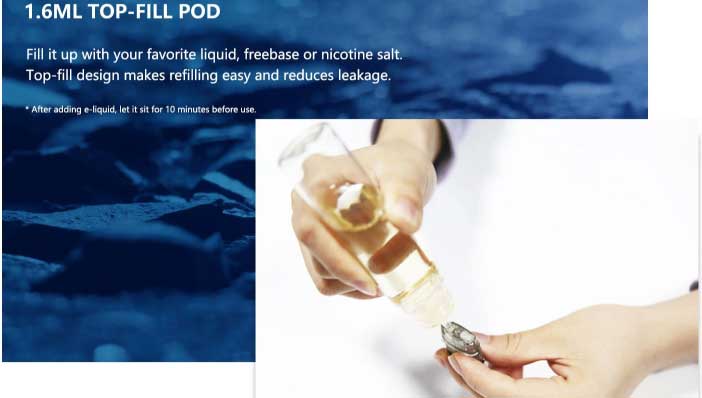 The Zumwalt's pods store 1.6mL of juice and are compatible with both nic salt and sub-ohm vape juices. You may refill the cartridge by way of a top-filling juice port that is exposed upon drip tip removal.  The coils that come with the kit operate with a 1.2ohm resistance, making this an ideal nicotine salt pod system. Unfortunately, the heads are not replaceable, so you'll need to buy a new cartridge every time the coil burns out.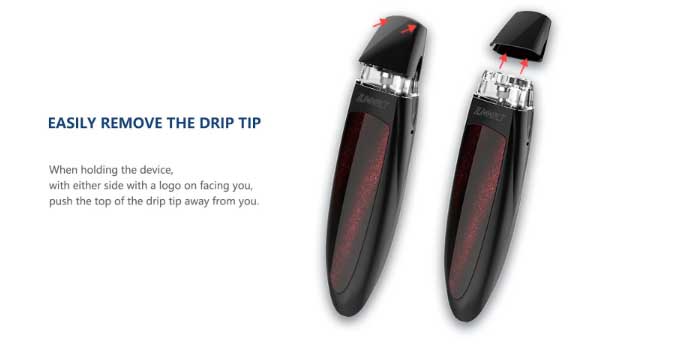 Overall, the Uwell Zumwalt pod kit is said to be perfect for beginners or those who would like to stop smoking as the tight draw is very similar to smoking an analog cigarette.
Features & Specifications
Dimensions: 105.4mm x 30mm x 14.8mm
Weight: 75g
PCTG, zinc alloy, polycarbonate
Colors: blue, gold, red, purple
Magnetic ink finishes
520 mAh integrated power
USB charging
1.6mL pods
Top refills
1.2ohm nic salt coils
Tight airflow for a cigarette-style draw
Battery LED (3 colors)
Pro-FOCS flavor technology
Many safety protections
Removable drip tip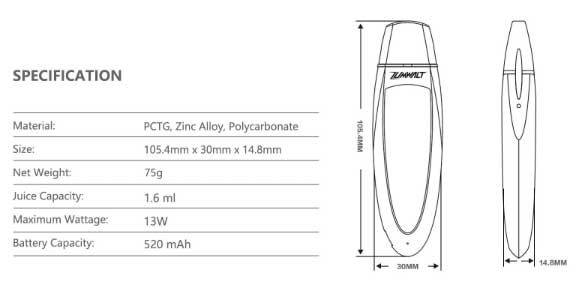 In The Box
With purchase, you will get the Zumwalt mod, 1.2ohm pod, and manual.
Related Deals
Total Views Today: 1 Total Views: 613