VapeFly Galaxies Kit: 30W/950mAh Tiny Waterproof Mod w/ 2mL Tank For Beginners
Here are cheap deals to buy the Vapefly Galaxies Box Mod or Kit.  The mod features a waterproof/shockproof/dustproof design, a 950mAh integrated battery, 30 watts of adjustable power, USB charging, a display screen, and six safety features. Meanwhile, the Kit includes the Galaxies Air Tank with a 0.8ohm coil, a 1.2ohm coil, a 2mL juice capacity, easy refills, and changeable airflow control. This item is outdated, so check alternate mini mods.

Galaxies 30W Mod
Made for beginners, the Vapefly Galaxies Box Mod is perhaps the most rugged, tiny setup in the vape marketplace.  That's because the dimensions are only 24.75mm by 34.88mm by 54.3mm, yet the device has an IP67 rating. This means it can submerge into the water for extended periods without damage, and you can clean it under the faucet.  Moreover, the IP67 rating prevents dust or particles from entering the unit, making it perfect for placing in your pocket in wet and dusty environments. And, because of the durable materials used, damage to the mod from accidental drops should be minimal.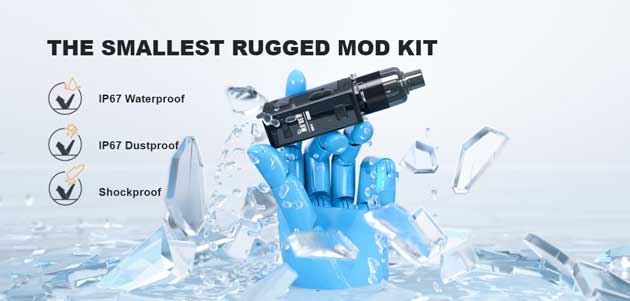 You may obtain the mod or kit in 5 different colors: pink, brown, blue, black, or black/brown.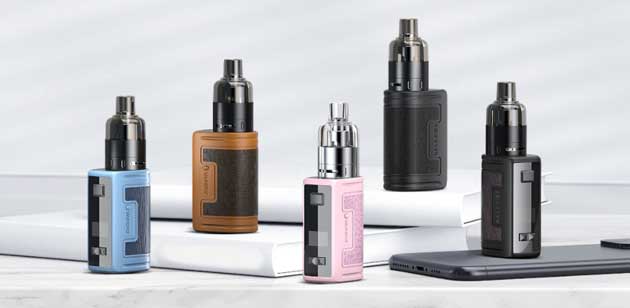 Integrated into the chassis is a 950mAh integrated cell that should provide a full day of power without a recharge. But when required, plug the unit into any USB outlet with the included cable.  Power generated by the battery allows the mod to achieve 30 watts of power, adjustable via a display screen and the +/- buttons underneath.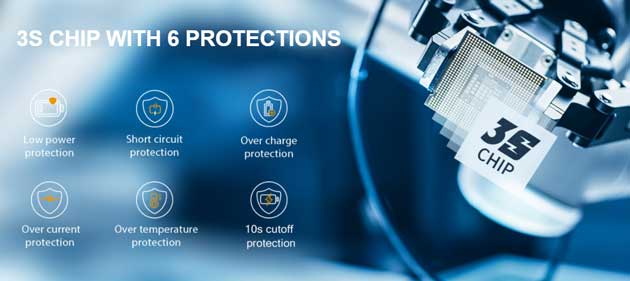 For safety, the chipset also has six different safety protections: low power, short circuit, overcharge, over-current, over-temperature, and 10 seconds cutoff protection.
Galaxies Kit
If you purchase the Kit, you will also receive the Galaxies Air Tank, which features a simplistic design and holds 2mL of e-liquid.  To keep it simple, refilling this atomizer occurs through an easily accessed juice port compatible with virtually any juice bottle's nozzle in the vape marketplace.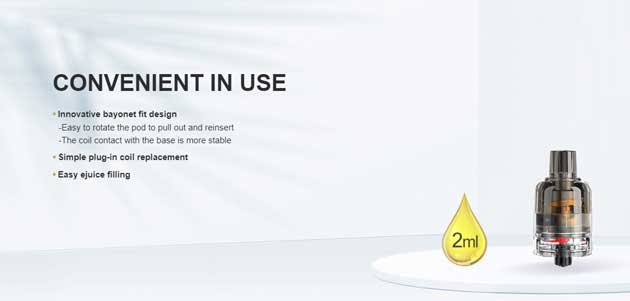 Moreover, the tank features adjustable airflow control to enhance the MTL and restricted DTL coils included in the package.  The first coil you will receive is the 1.2ohm coil, ideal for higher nicotine e-liquids such as nic salts with MTL airflow.  But you may prefer the 0.8ohm sub-ohm coil, ideal for vape juices with less than 6mg nicotine strength and a restricted DTL puff style.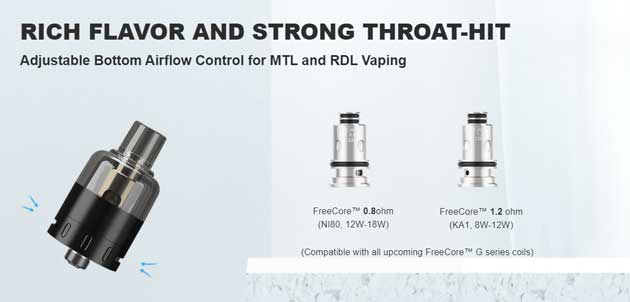 Specifications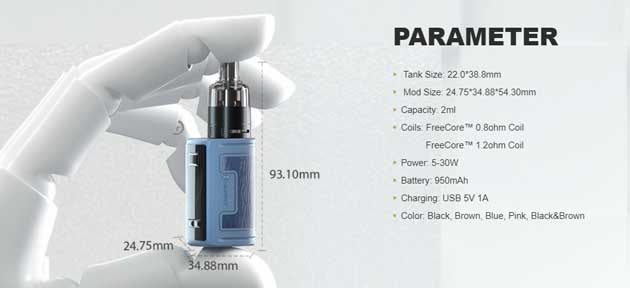 In The Box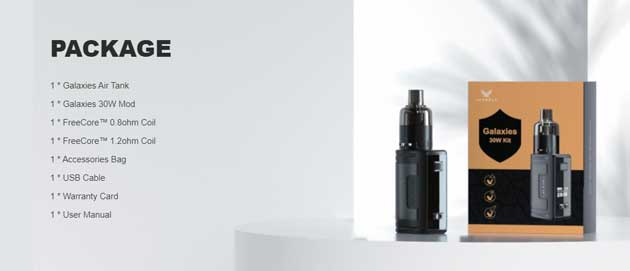 Total Views Today: 1 Total Views: 646