Here are cheap deals to buy a Vapetasia Hyve 5000 Puffs Disposable.   It is available in 7 flavors and features up to 5000 puffs, a 12mL juice reservoir, 5% nicotine salt e-liquid, and puff-activated firing.  Deals are coming soon.
Description
The Vapetasia Hyve 5000 Puffs Disposable features a 12mL internal tank filled with premium 50mg Vapetasia nic salt vape juice for a true mouth-to-lung vape experience.  As the name indicates, it can produce up to 5000 puffs via its draw-activated firing system, so you don't have to press a button to use it.   An integrated battery ensures you'll achieve the full number of hits, but the specifications of this cell are not available.  Choose from 7 flavors:
Dragons Breath: Dragon fruit, strawberry, and honeydew combine to create a fruity flavor.
Trapple: This delicious blend of red, green, and golden apples will leave you with a crisp and delightful taste of fruit.
Honeydew Kream: A creamy vanilla topping paired with juicy chunks of honeydew melon creates a delicious blend of ripe taste.
VNLA: Inhaling the smooth vanilla flavor will leave you feeling cozy and resting on a light cloud of rich sweetness.
Blueberry Lemonade: Satisfy your thirst with a refreshing glass of blueberry-flavored lemonade, perfectly blended with cold, freshly squeezed lemons.
Sour Strawberry: Prepare for a burst of strawberry sweetness balanced by a complementary sourness, resulting in a perfect vape experience.
Sour Blue Gummy: Indulge your sweet tooth and savor the candy flavor of plump gummy worms coated in sour sugar.
Features
5000 puffs
12mL juice reservoir
Draw-activated firing
50mg Vapetasia nic salt e-liquid
Mouth-to-lung puffs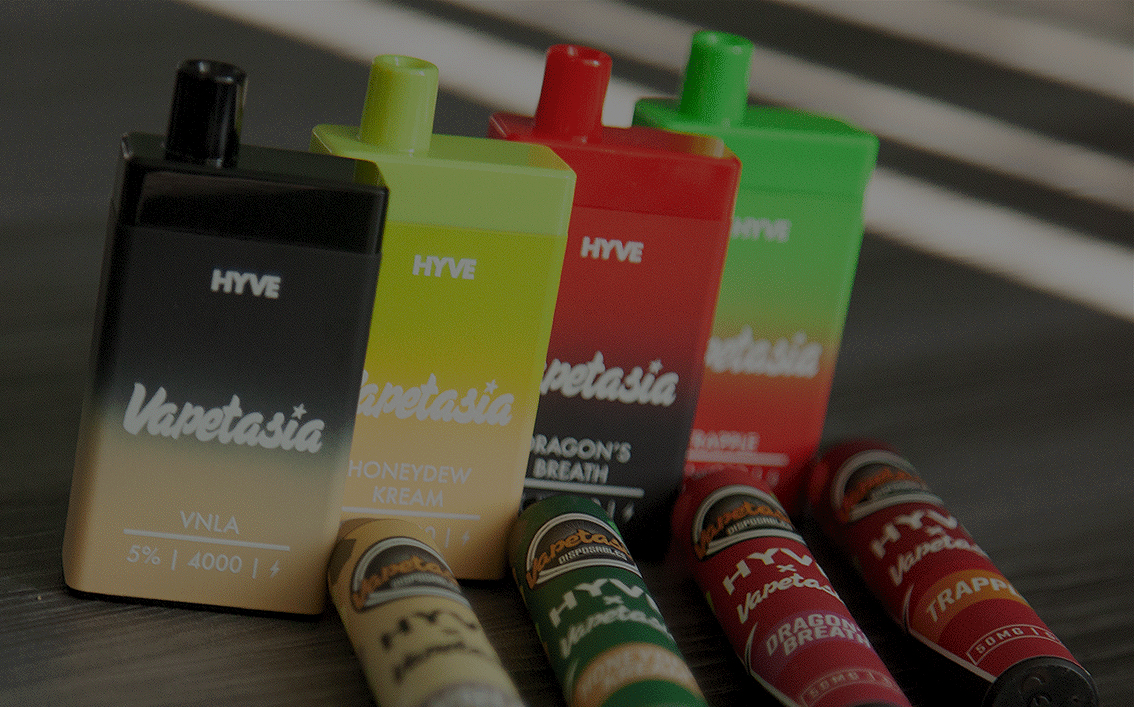 Total Views Today: 1 Total Views: 804