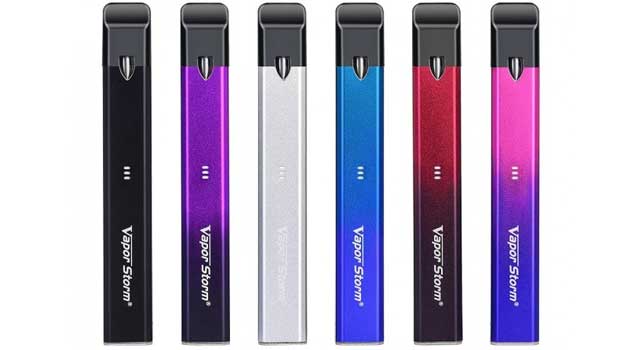 Vapor Storm Stalker 2: 400mAh/1.8mL VV Mesh Pod System
The Vapor Storm Stalker 2 features a tiny design, a 400mAh integrated battery, three variable voltage modes, 1.8mL pods, mesh coils, puff-activated firing, and uncomplicated refills.
Video Review
Overview
The Stalker II is a small portable all-in-one vape system with measurements of 10mm by 15.5 by 9mm. The material used to construct this tiny device is aluminum alloy and available finish colors include black/red, blue/green, black, black/purple, SS and blue/purple.
At 400mAh, the kit should have decent vape times without a recharge. Voltage is directed to the atomizer in an unregulated fashion which means output will depend on the battery's charge level. An LED on the front of the mod section of the Stalker 2 will indicate red, blue or white so you may know when it is time to recharge which is done via a accessible USB port and a cable in the package.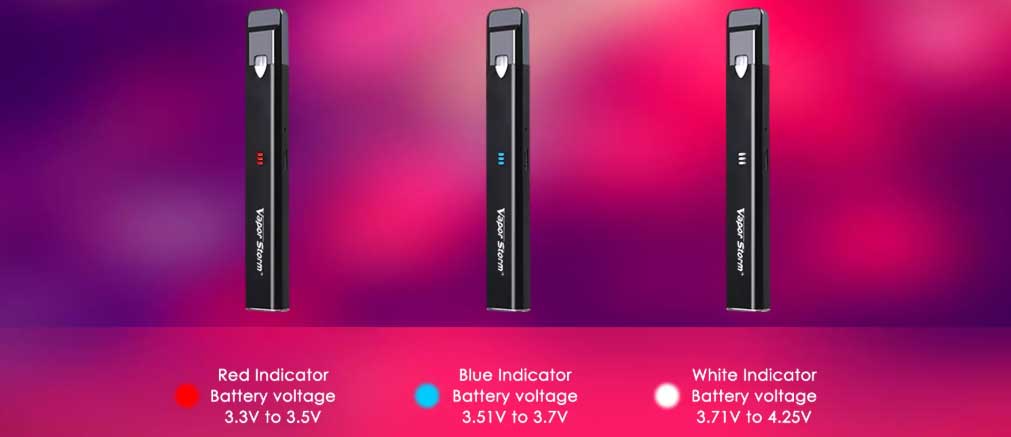 Each pod connects to the mod section via magnets that are said to be tight so the cartridge won't move around. The pods can have up to 1.8mL of e-liquid and refilling is easy via a bottom fill slot with an effortless plug that is leakproof.
Firing the Vapor Storm Stalker II entails taking a puff. When air is inhaled, the pod system will automatically fire and air enters from the side to produce flavorful vapor. The 1.2ohm coils used have mesh heating elements for flavorful vapor from high nicotine e-liquids or nicotine salts.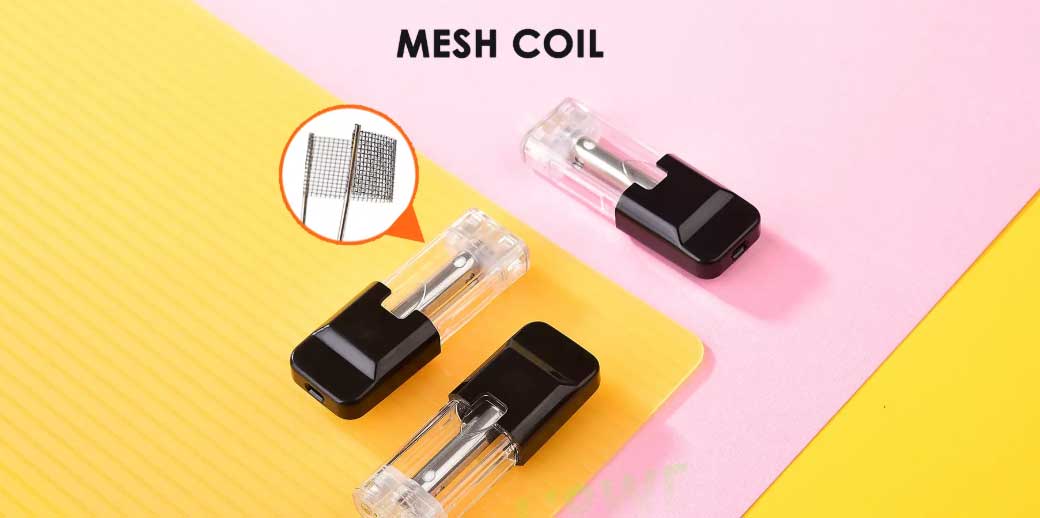 Features & Specifications
The Stalker 2 measures 110mm x 15.5mm x 9mm and is constructed from aluminum alloy.  It is built with a 400mAh battery that has a voltage output of up to 4.25 volts, works with atomizers down to 0.8ohm and a recharge system of 5V/500mA. Each pod has dimensions of 45mm x 5.5mm x 9mm, a bottom fill system, a 1.8mL juice capacity, and 1.3ohm mesh coils.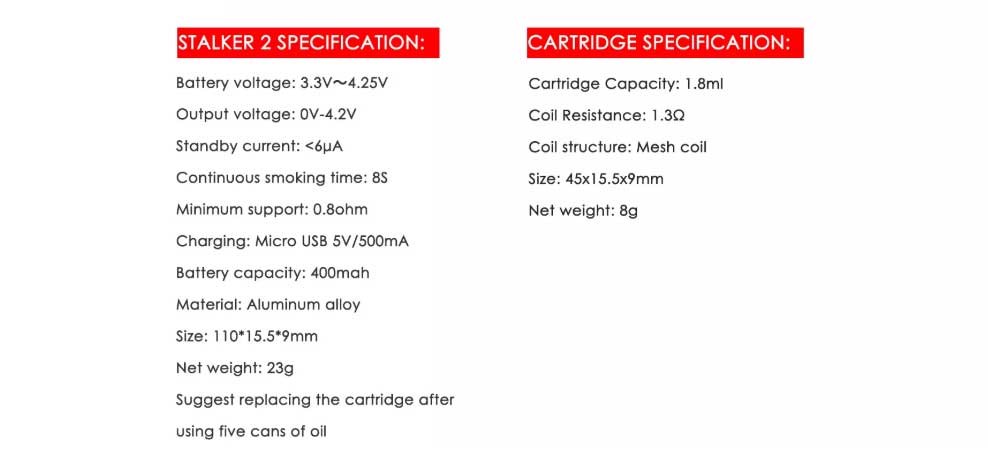 Gallery
Related Pod System Deals
Total Views Today: 1 Total Views: 413