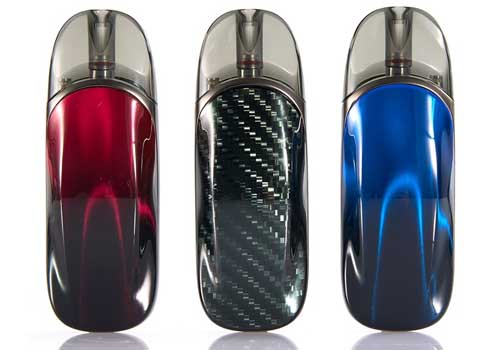 Here are cheap deals for the Vaporesso Zero 2 Pod System.  This pod kit features CCELL pods with mesh coils, 3mL juice capacity, an easy PTF filling system, leak-resistant technology, an 800mAh battery, a USB-C recharge port, a 45 minute charging time, and a dynamic tidal light to monitor battery charge level.
Deals
Review
Overview
The Vaporesso Zero 2 pod kit's cartridges are compatible with the previous Zero kit, making it both a practical and economical investment.  The kit also features an internal 800mAh battery that takes only 45 minutes to charge via an included Type-C cable. Plus, tidal LED lights permit easy monitoring of the cell's current voltage.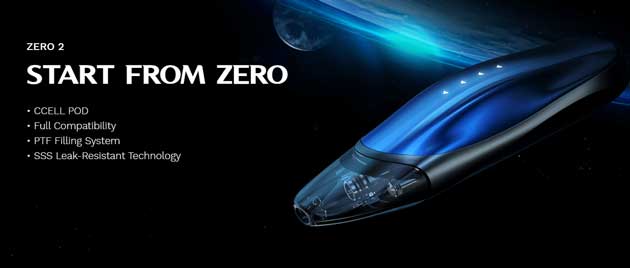 Each 3mL refillable cartridge is built with either a 1ohm or 1.3ohm CCELL coil that is ideal for high nicotine e-liquids such as nic salt-based ones.  This also means this kit is best used as a mouth-to-lung device.

Finally, this kit is compact, making it easy to carry everywhere and/or engage in stealth vaping. Simply place it in your pocket or put it in your pocket or purse. The silk-like body also feels incredible in the hand.

Specifications
Parent AXON Chip
Silk-like Body
Petite Body
Dynamic Tidal Light
3ml Vape Juice In Standard Form
1.0ohm Mesh Pod And A 1.3ohm CCELL Pod
Charging For 45mins
800mAh Internal Battery
Fit For Zero & Zeros 2 Pod
Similar Products
Total Views Today: 6 Total Views: 2,195