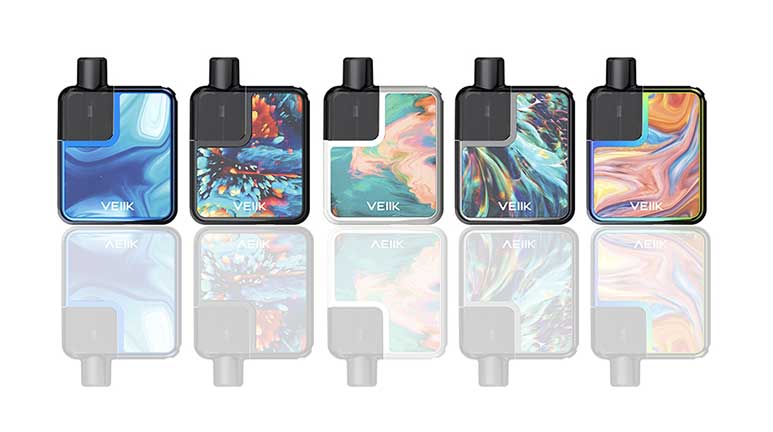 Here are cheap deals to buy the Veiik Cracker Pro pod system kit at a low price.  It features beautiful finishes, 15 watts of power, a 500mAh integrated battery, an LED power indicator, 2mL cartridges, and USB charging.  This setup is for sale in a myriad of resin-style swirling patterns.
Tiny Device With Exquisite Finish
With a size that comes in at 54mm by 45mm by 13.2mm, the Cracker Pro pod kit is absolutely tiny.  And, with 2.5D temperated glass finishes, the setup is sure to feel excellent int he hand, as well as have durability and longevity. The swirling, resin-style finishes and the available designs also don't disappoint, available in ocean blue, idyllic white, fantasy gold, dazzling black, color ink, and aurora gunmetal.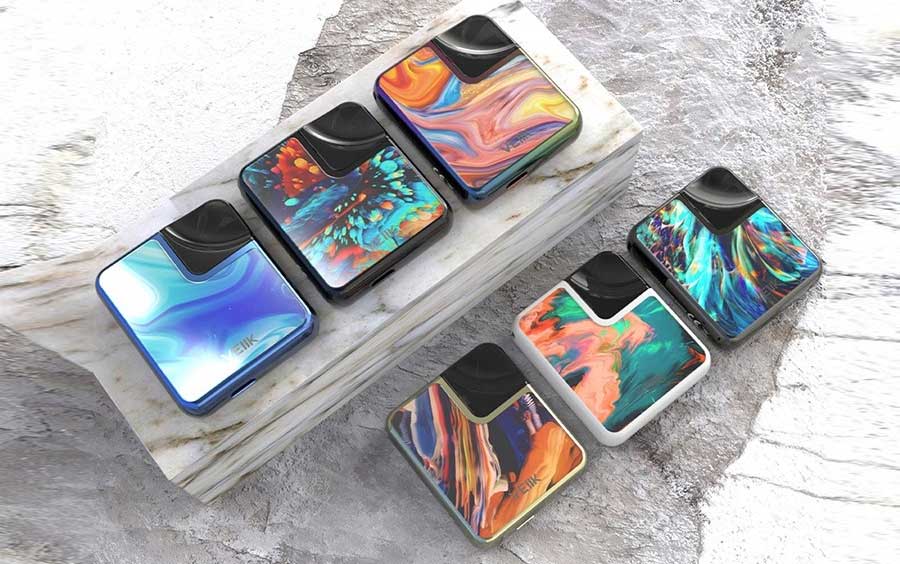 500mAh Battery & 2mL Cartridges
Inside the Veiik Cracker Pro, you will find an integrated 500mAh battery that is easily recharged via a micro USB port. The entire process shouldn't take very long and an LED light power indicator will let you know when the Cracker Pro should be plugged in.  Very little has been released in regards to the pods, but we would guess they store 2mL of vape juice and are easily refilled via a side fill port.  But, the coil options also are not yet released, but we believe the Cracker Pro will feature MTL coils, ideal for mouth to lung style vaping with nic salts.  With purchase, you will receive the Cracker Battery Mod, a Cracker Pro Pod with coil, a USB cable, and a user manual.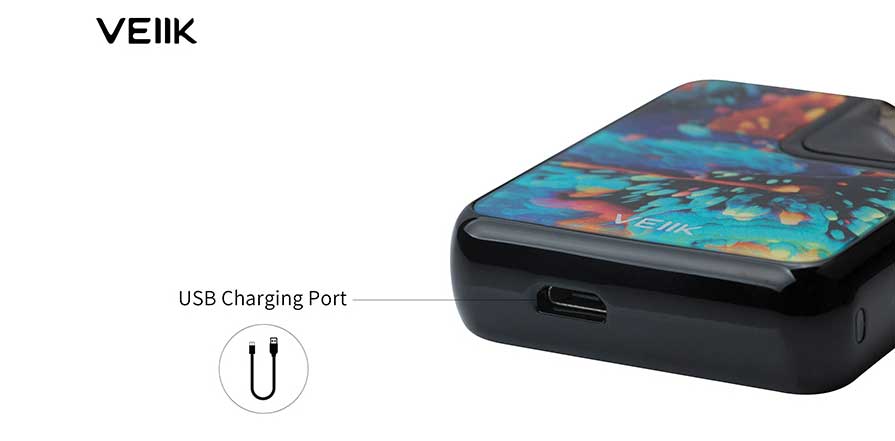 Related
Total Views Today: 1 Total Views: 157