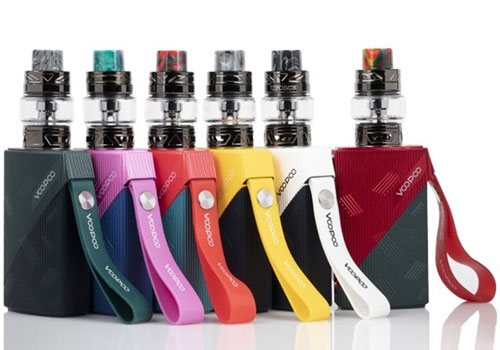 Voopoo Find S: 120W/4400mAh Box Mod w/ UForce T2 Mesh Tank
Here are cheap deals and best prices for the Voopoo Find S box mod or starter kit.  The mod features an exquisite appearance, a light portable design, a convenient hand rope for effortless transportation, a 4400mAh integrated battery, onboard charging, 120 watts of power, a full temperature control suite, a wide range of safety features, and several intelligent flavor settings. The Uforce T2 tank in the kit has up to an 8mL juice capacity, 2 mesh coil options, adjustable airflow control, and easy refills.
Ergonomic & Portable
Even though the Find features 120 watts of power, it is extremely small and portable.  Its weight comes in at just 129 grams, making it easier than ever to carry it around all day long. And the appearance is fashionable with available colors in true red, radiant orchid, rose red, white, primary yellow, and spruce green. Additionally, there's a stylish hand rope which makes it convenient to transport anywhere you go. Carrying this mod is sure to turn heads.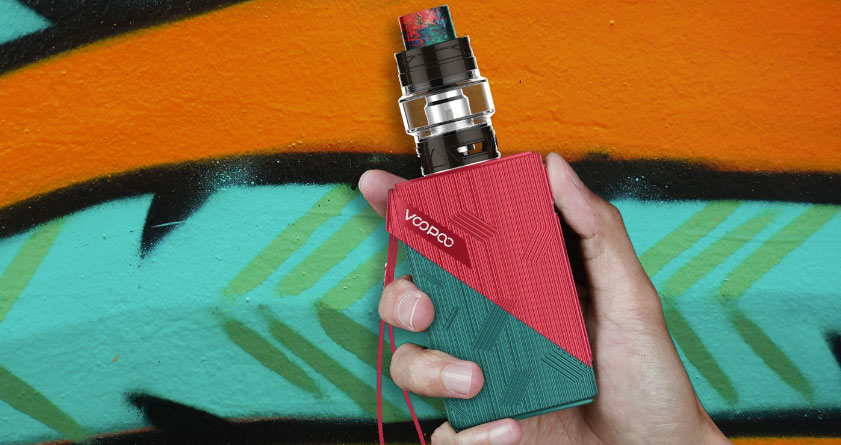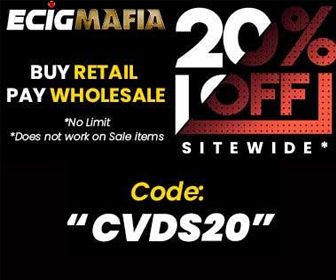 120 Watts Of Power & Fast Firing
This setup has a maximum output of 120 watts and fires within just 0.01 second.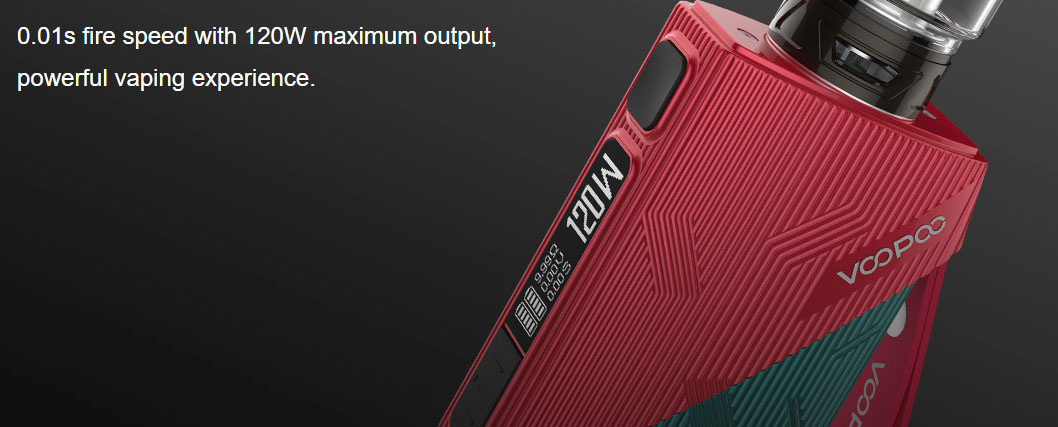 Long Vape Times
The Find was designed with an integrated 4400mAh battery for the longest vape times at 120 watts of power. In combination with the 5mL Uforce T2, you are sure to vape all day without a recharge or refill. And, the battery is effortlessly charged via a USB port at the bottom of the control face.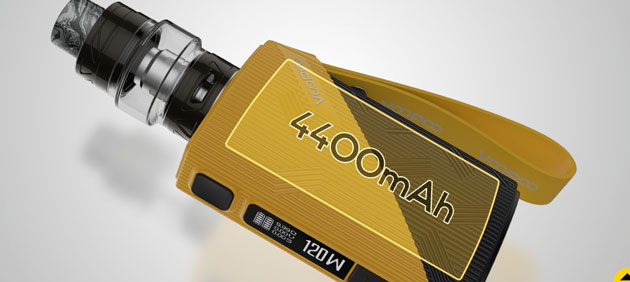 Gene.Fit Chip Set
The Gene.Fit chipset that powers the Find is state-of-the-art. This new technology took 15 months of research and development and was thoroughly tested to make sure it operates correctly and efficiently. Additional, the circuit board is secured by a V0 fireproof bridge that also blocks dust, liquid and prevents short circuits.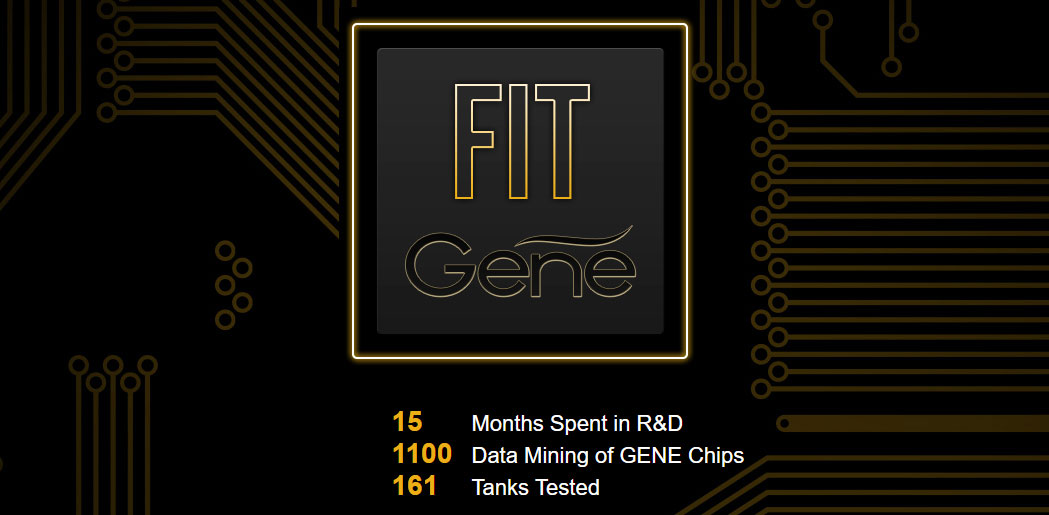 Seven Safety Protections
Using the Find Kit is always going to be safe thanks to the latest safety features. Integrated into the mod is switch timeout, high temperature, over-current, overcharge, over-discharge, short-circuit and balanced charging protections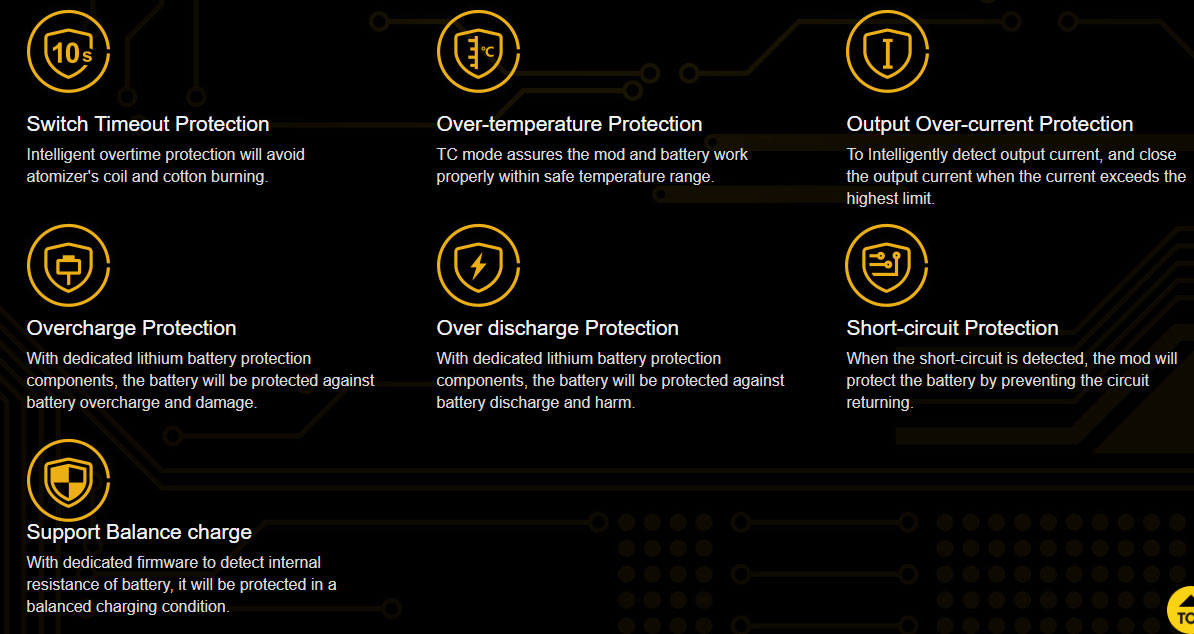 Intelligent Taste Modes
You can set your favorite type of vapor output to three different taste settings. The first is the flavor setting which will keep vape taste at a maximum or you may prefer the cloud setting which will produce maximum vapor from your tank. There is also a battery setting that maximizes power efficiency of the integrated cell for the best possible battery life.

 Two Mesh Sub Ohm Coils
The Uforce T2 Tank has a wide range of optional heads for the best possible vape experience. With purchase, you will get the Uforce P2 single mesh head that has a power range of 24 to 28 watts and a 0.6ohm resistance. Also in the package is the Uforce N3 triple mesh coil that fires fast and preserves vape flavor. This head has a 0.2ohm resistance, a 65 to 100 watt range, but should be used from 75 to 85 watts.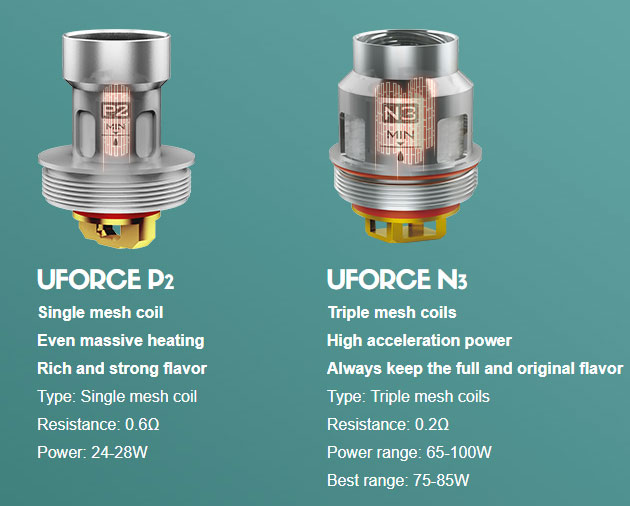 Large Juice Capacity
The Voopoo UForce T2 Tank has several juice reservoir options, the biggest one of which is the newly designed bubble glass that can store up to 8mL of e-liquid.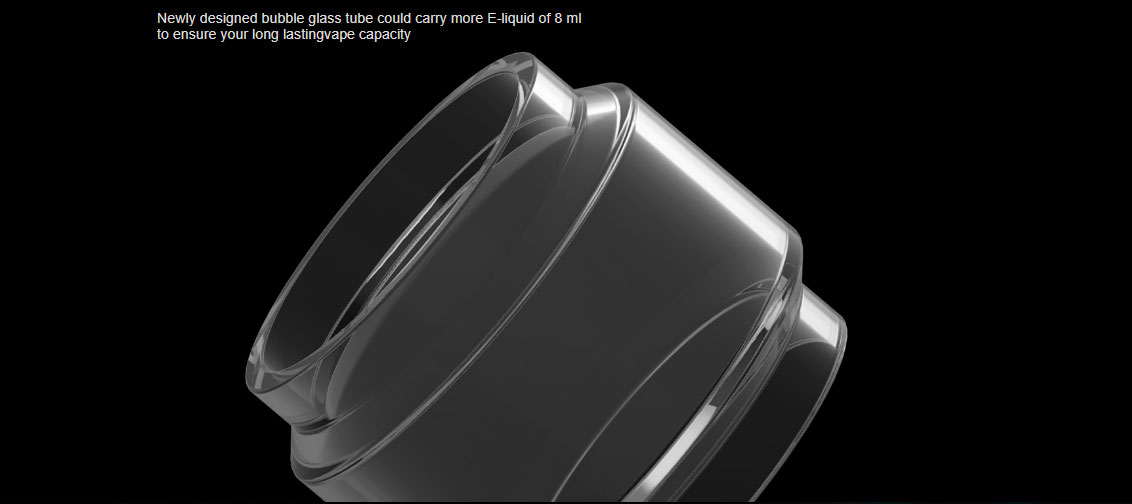 Easy Refills
The top cap on the tank easily slides out to expose a fill port to add e-liquid. Simply add juice thru the exposed filling slot, but be sure not to overfill the tank. To finish the process, gently push the top cap back and let the atomizer sit for a few minutes to ensure the organic cotton is completely saturated.

Voopoo Find Box Mod Kit Technical Specifications
Power Range: 5-120W
Output Current: 0-40A
Output Voltage: 0-7.5V
4400mAh integrated battery
Resistance range: 0.05 to 5Ω
Temperature range: 100 to 315℃ or 200 to 600℉
Three taste modes
Firmware updates
8ml juice capacity
Bottom adjustable airflow
Mesh coils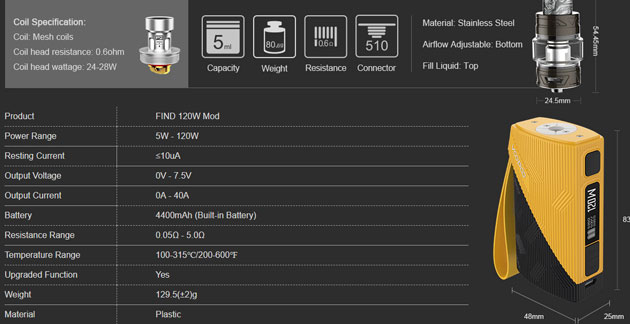 In The Box
Find Mod
UForce T2 Mesh Tank
Uforce P2  Coil
UForce N3 Coil
Extra 3.5mL tube
6 x O-Rings
Micro USB Cable
GENE Chipset Card
2 x User Manual
Warranty Card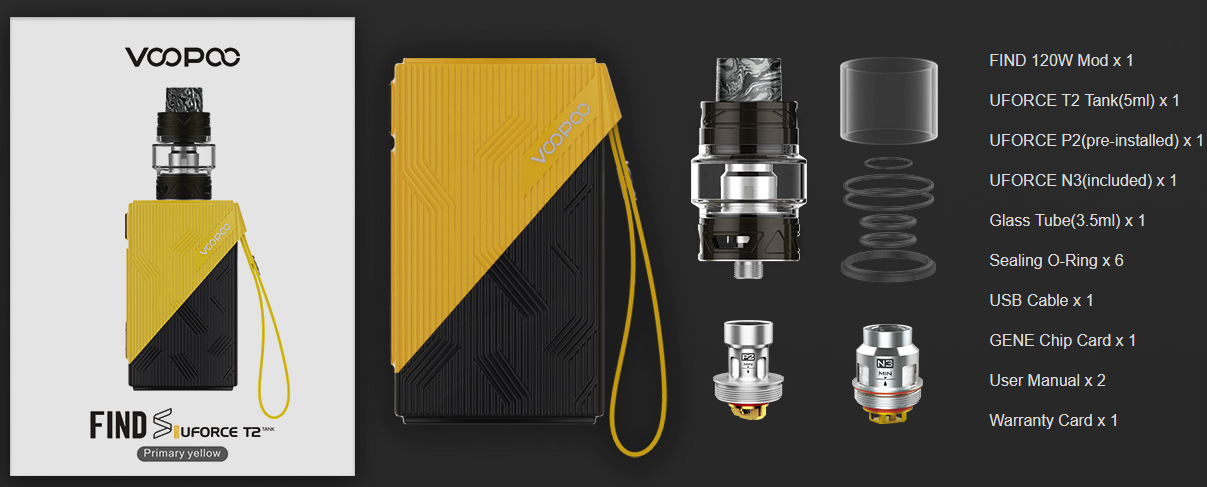 Related Products
Total Views Today: 1 Total Views: 1,400