Voopoo Vinci X II: 80W/6.5mL VW Pod System
Here are cheap deals to purchase the 80-watt Voopoo Vinci  X 2 or 50W/1500mAh  Voopoo Vinci 2.  Except for the output and battery difference, both feature an enhanced 6.5mL juice capacity, a massive 1.08-inch display, compatibility with all Pnp coils, an adjustable airflow system, a single 18650 battery, a USB-C charging system, and a side-fill system.
Deals
Durable Design & Full-Color Display
The Vinci X 2 utilizes a difficult-to-manufacture single plating/grain process to permit the refraction of light. This results in an appearance that reflects different coatings and textures for a dazzling effect.  And there are several color options, including pine grey, neon, velvet blue, dazzling line, or carbon fiber.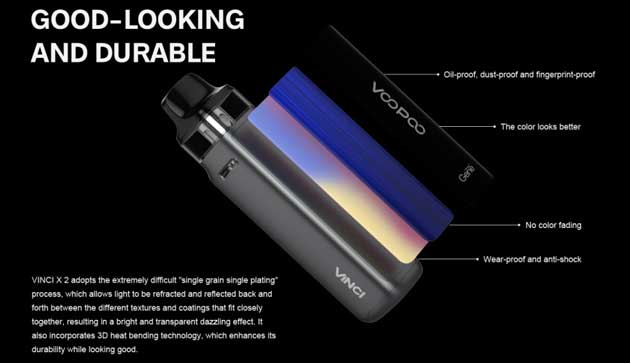 On the control face, you will see a huge display screen with full-color font and the ability to change the theme colors.  But that's not all.  There are two different UIs to choose from, although we don't know the difference at the time of this writing.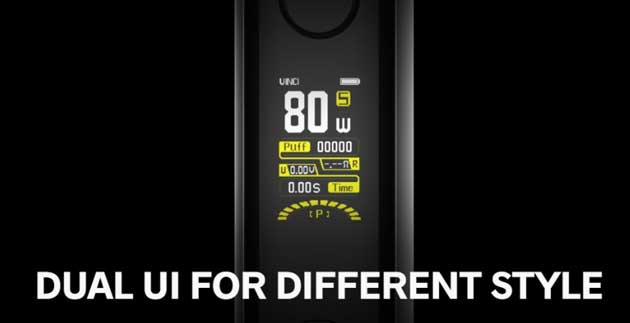 Fully Adjustable Airflow Control
The Vinci X 2 also has a new way to control the air that goes into the pod, although it is not as versatile as the airflow on the Voopoo Vinci 3 Pod System.  Near the top, a physical slider can be maneuvered left or right to open or close the air intake fully.  You can experience your favorite puff setting with whatever coil you choose.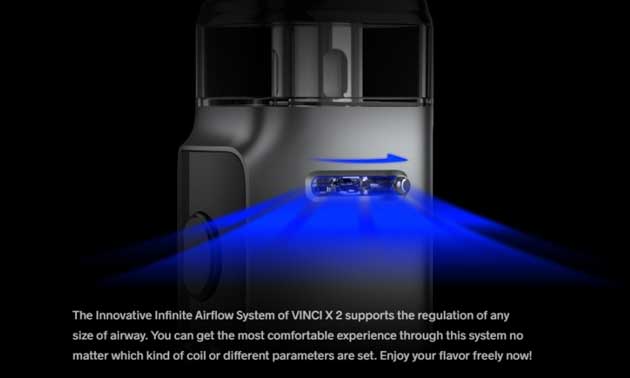 80 Watts Of Power
The kit uses one 18650 battery inserted via a bottom flip cap. You may recharge the battery while it is onboard via a Type-C USB port with a 2 amp current, an increase of over 50% versus previous Vinci pod systems. This means charging takes no time at all, and because it is a Type-C port, it is very easy to connect to any USB outlet.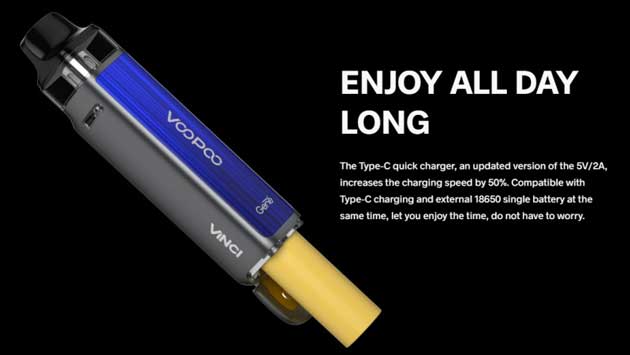 Built with the newest Gene AI 2.0 chipset, this powerful device can operate up to 80 watts, quite high for a pod kit.  Moreover, you may adjust wattage from 5 watts and operate in several modes, such as the power, smart, and RBA settings. In smart mode, the coil inside the pod is instantly recognized for the best possible vapor production. In contrast, the RBA mode has no limitations, so it is only recommended for veteran vapers.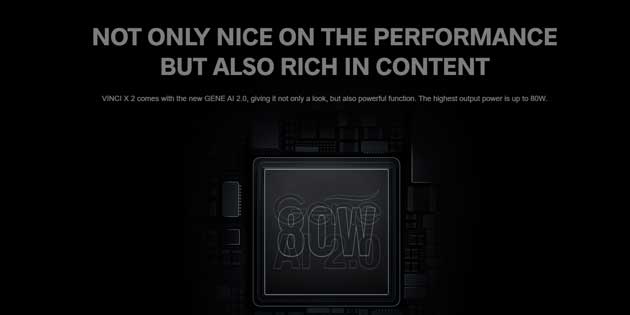 The chipboard has integrated safeguards such as overtime, short circuit, overcharge, over-current, over-discharge, reverse polarity, and maximum power protection for safety reasons.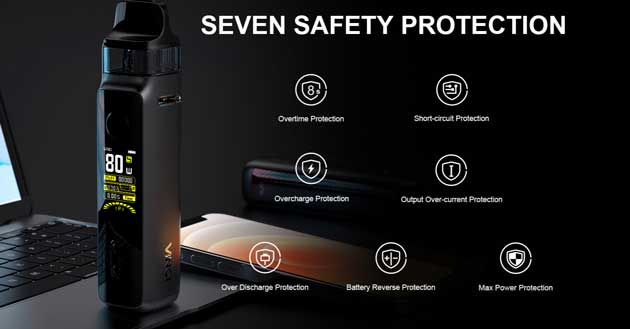 6.5mL Pods & PnP Coils
As previously mentioned, the X 2 can store a massive 6.5mL of vape juice, refilled via a side-fill plug to make the process effortless. Moreover, the mouthpiece at the top of this cartridge is flat, making it comfortable in the mouth while enhancing airflow via airflow holes that produce smoother airflow and better vapor production.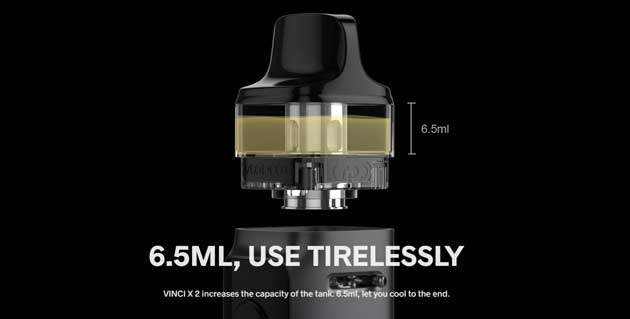 The X 2 also uses PnP coils, of which nine versions exist.  You will get a 0.3ohm Pnp-VM1 and a 0.15 PnP-VM6 Coil with purchase.   The VM1 has a single mesh heating element with a 32 to 40-watt range, while the VM6 should be used from 60 to 80 watts.  These coils use a simple push/pull installation process to make the process fast and mess-free. The coils are also quite affordable.

Features & Specifications
Dimensions: 121 x 27 x 29mm
Made From Zinc Alloy & PCTG
Color Options: neon, dazzling line, carbon fiber, pine grey, velvet blue
Brilliant design
Innovative airflow control
1.08″ full-color screen
Two different UI
Utilizes a single 18650 battery
5V/2A USB-C charging system
Power output: 5W to 80W
Resistance: 0.1ohm to 3.0ohm
Input voltage range: 3.2-4.2V
6.5ml cartridges
Side fill system
Coils: PnP 0.15ohm | PnP 0.3ohm
Modes: VW, Smart, RBA
Compatible with all PnP coils, including RBA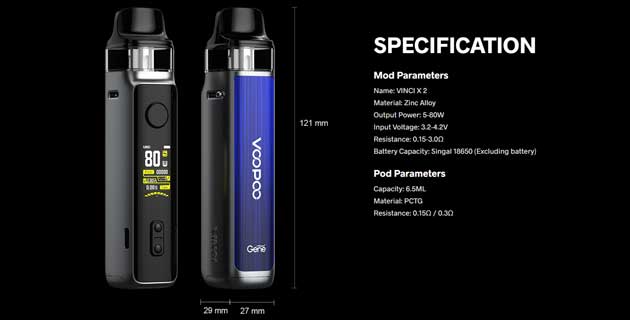 In The Box
With purchase, you will receive the mod, the X2 Pod Cartridge, a PnP-VM1 0.3Ω coil, a PnP-VM6 coil, a Type-C USB cable, and a user manual.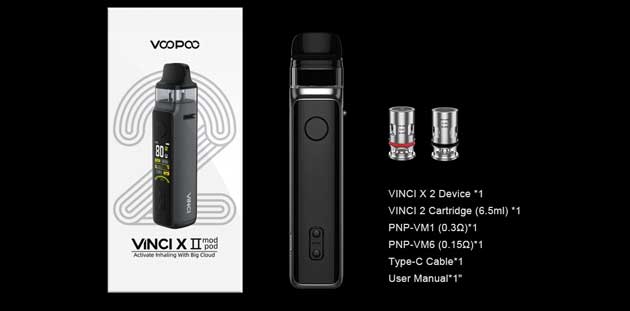 Similar Products
Total Views Today: 4 Total Views: 3,676