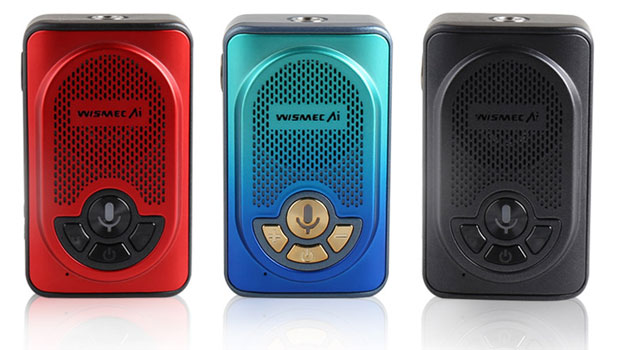 Wismec AI: Alexa Compatible Portable Mod w/ Bluetooth Speaker
Update: This Item Is Out Of Stock Everywhere – Check  Similar 200W Box Mod  Deals Below
Overview
The Wismec AI is one of the first intelligent box mods with features such as Amazon Alexa integration, voice control, a music player and a hands-free function for navigation. Additionally, the device has a high-quality speaker, is compact, has 200 watts of maximum power, comes with a wide range of operating modes including TCR, works with dual 18650 batteries, is built with a 30mm atomizer bezel and includes a myriad of safety protections. This mod is currently not available anywhere, but we were able to find it in stock at Volcano with a 15% discount.
Review
Design
The mod is compact and can be obtained in the following colors: red, black or indigo gradient. On the front, you can see a large speaker through which you can play music and buttons to make volume adjustments, to power the AI mod on/off or turn on the voice control.  The side control face features a large gold firing button, two adjustment buttons, a micro USB charging port and a bright OLED display with horizontal menu. Vape data is displayed in crystal clear fashion with indicators such as current battery charge level, current atomizer resistance, current amperage, current voltage, and the current power or temperature setting.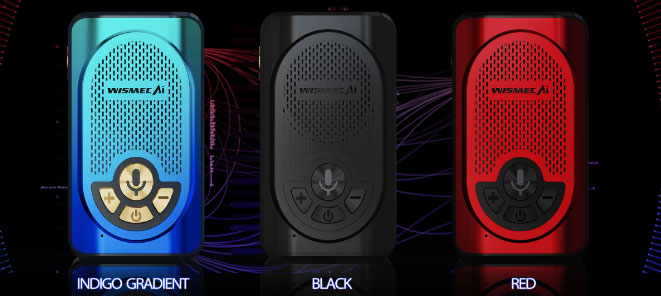 Play Music & Alexa App Control
The AI is not just a vaping mod as it is Amazon Alexa app compatible which can be used via voice control. You can also use the Bluetooth connected speaker so you don't ever miss a turn while driving, play music on your phone or from the Amazon Music streaming service.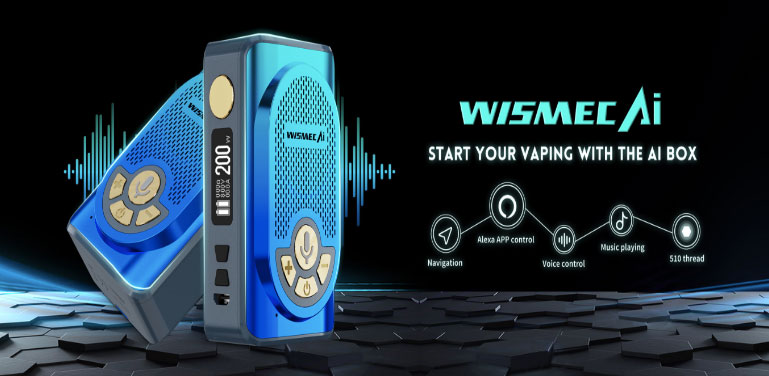 Built-In Quality Speaker
Although exact specifications in regards to the speaker have not been released, you can hear in the video review above that it is engineered with high-quality standards so you may have wonderful music experiences, the likes you have never seen before on a mod.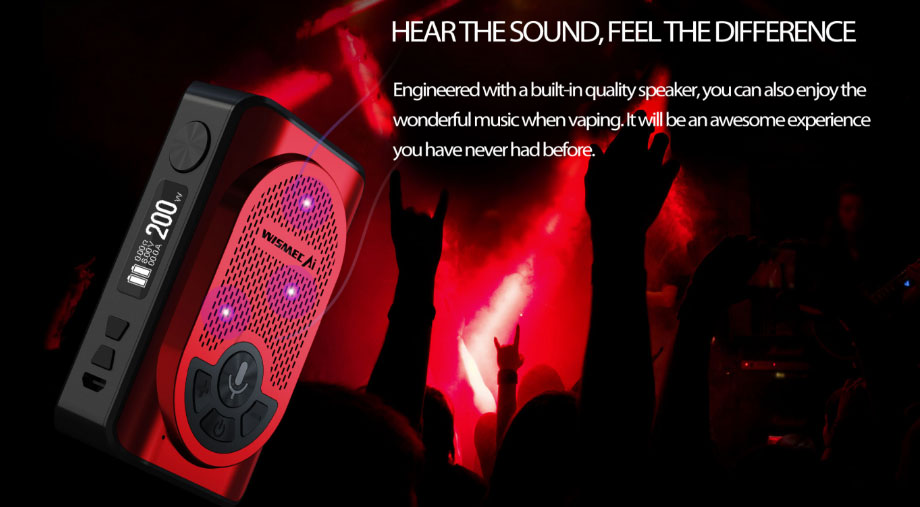 Bluetooth Hands-Free Function
To use the hands-free functionality, simply install the app on your mobile device and connect the AI mod to your phone via Bluetooth. When driving, there is no need to look directly at your phone as you can navigate safely and accurately by getting auditory directions.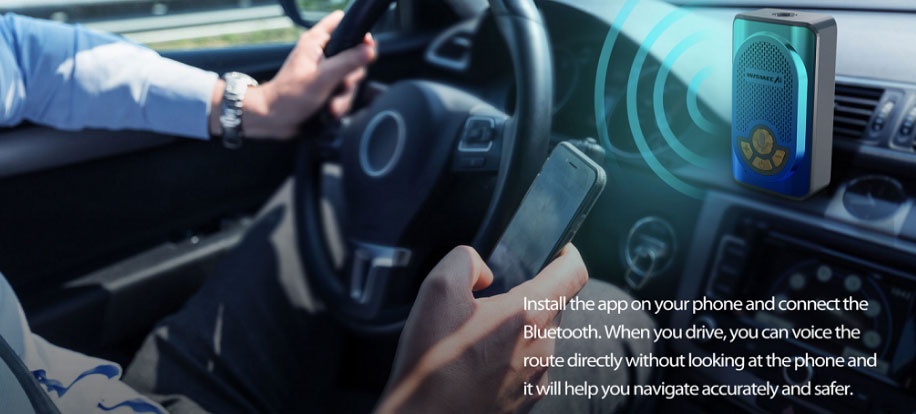 Using Amazon Alexa App
The AI mod is not just a vape kit, but more like an intelligent smart device. All you need to do is install the Amazon Alexa App, connect the mod to your phone and use Alexa. Any information you need is at your fingertips via the mod.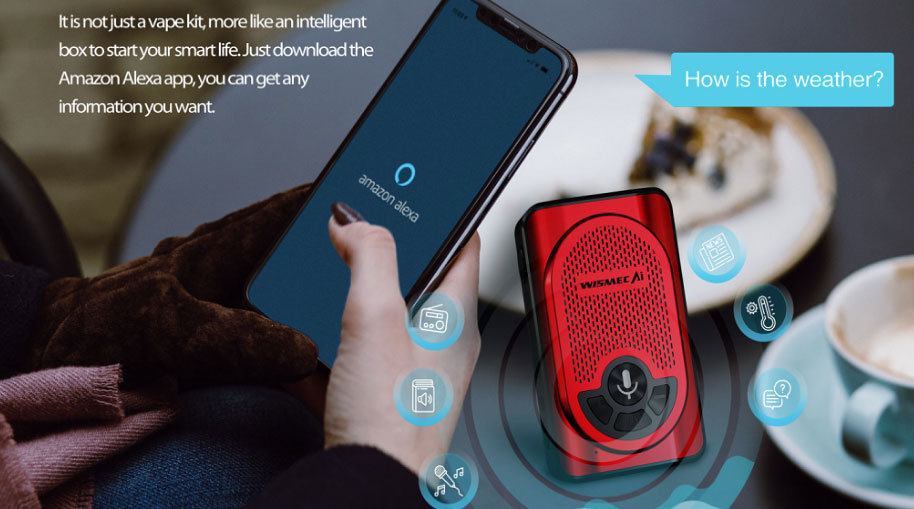 Powerful & Compact 200W Mod
Powered by dual 18650 batteries, the Wismec AI can fire with up to 200 watts of power and can operate in a myriad of modes such as variable wattage, temperature control with nickel/titanium/stainless steel and TCR mode with 3 memory slots. The cells are loaded via a back magnetic panel and the cells are recharged via a lightning-fast 2 amp charging system on the control face.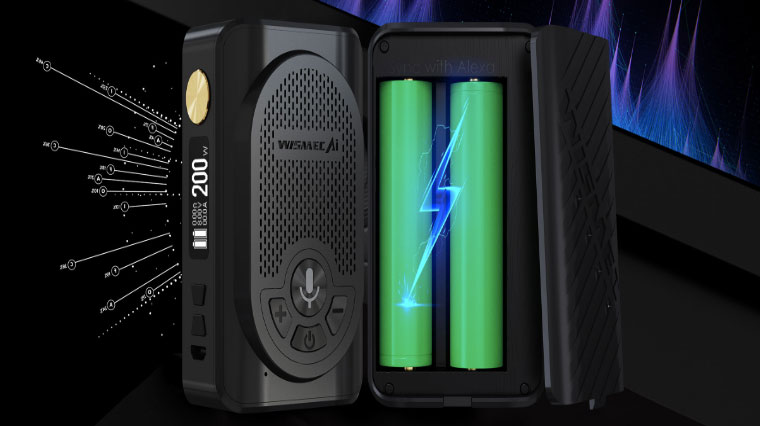 Multiple Safety Features
For the best vape experience and safety, the Wismec AI is built with over-current protection, short-circuit protection, 10 seconds cutoff, over-discharge protection and overcharge protection.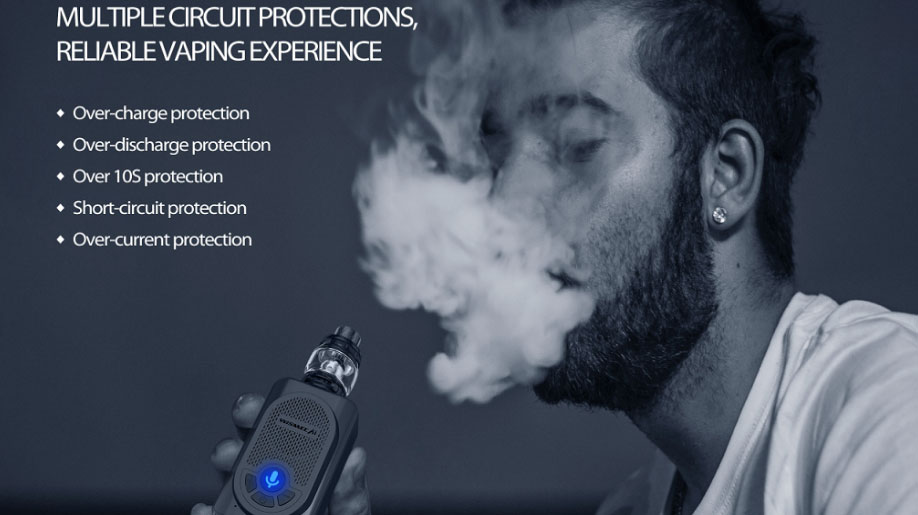 Compatible With Atomizers Up to 30mm
At the top of the unit, you can see a springloaded 510 threaded connection bezel. It can handle builds and tanks with diameters up to 30mm.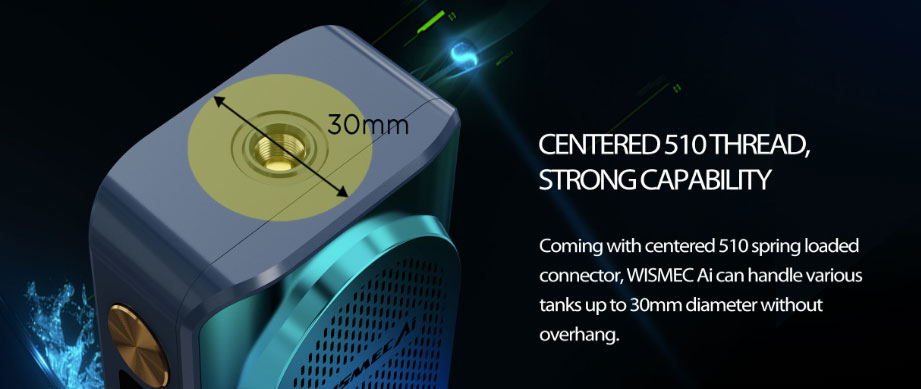 Wismec AI Features & Specifications
Dimensions: 53.5mm x 32.5mm x 87.3mm
30mm/centered/springloaded  510 threaded connection
Colors: red, black, indigo gradient
Works with two 18650 batteries
Fast 2A charging system
Operating modes: TC-Ni/TC-Ti/TC-SS/TCR (M1, M2, M3)/VW mode
Power range: 1W to 200W
Resistance range: 0.05ohm to 1.5ohm
Voltage output range: 0.5V to 8V
Safety features

Overcharge protection
Over-discharge protection
Overpuff protection
Short circuit protection
High current protection

Easy to use
High-quality speaker
Powerful and compact
Control Amazon Alexa
Use for auditory navigation
Play music
In The Box
With purchase, you will receive the Wismec AI Box Mod, a QC USB charging cable, a manual, a warning card and a warranty card.

Similar Products
Total Views Today: 1 Total Views: 379