Here's a great deal on the Wismec Centurion 100W TC Box Mod by Beyond Vape.

Overview
The Wismec Centurion, designed by Beyond Vape, is a high-powered box mod with smart temperature control technology. The mod was designed to have a modern look and be aesthetically pleasing to the eye. Compared to similar box mods, the Centurion is a very portable device, yet it features an angled fire button to allow for ease of use in a wide range of hand positions. You can get the Centurion in full black or white with black accents.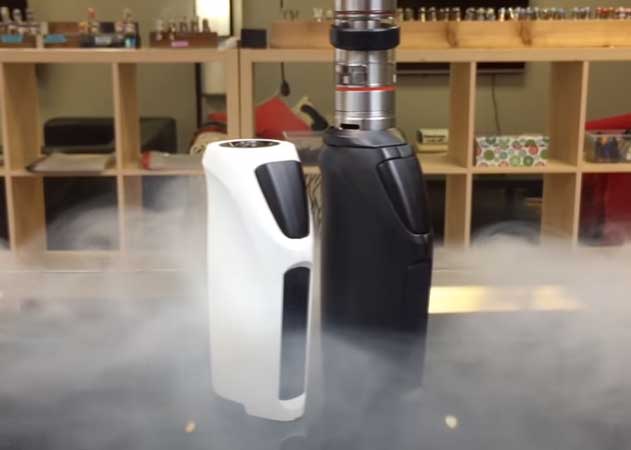 The device has a maximum power output of 100W and an intelligent temperature control setup of 200°F to 600°F. Variable temperature mode is compatible with various coil wires, including nickel, titanium, and stainless Steel.  Or, you can set the Centurion to TCR mode and enter the temperature coefficient of resistance for your particular coil head.    In addition, the mod will work with a large range of atomizers, tanks, or builds, as it can fire with resistance down to 0.05Ω.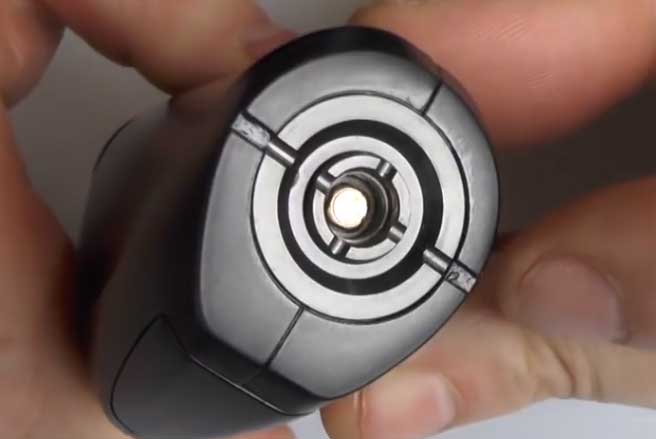 The Centurion can be powered by a single 26650 battery, or install the included adapter and use a 18650 battery. The battery cell is loaded from the bottom via a  threaded cap.  While the USB port can be used for charging, it is always recommended to use an external charger.  The USB port should be mainly used for future firmware upgrades to keep the mod compatible with new technologies.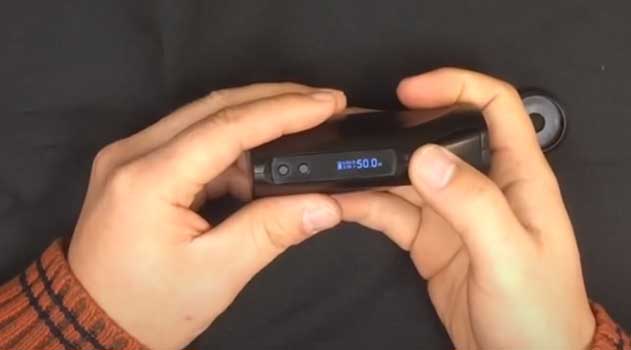 The Centurion has an OLED screen with a classic box mod menu with neatly organized information.  And at the top of the device, you will find a standard 510 connection with a springloaded center pin that works with 22m to 30mm atomizers or tanks.  With purchase, you'll also get a 22mm beauty ring that encircles the bezel.  For more info, check out the Centurion on the Beyond Vape website.
Features & Specifications
Futuristic design
Ergonomic
A large trigger-style fire button
Conveniently place adjustment buttons
Bezel beauty ring
Modes: bypass, variable wattage, TCR, TC modes (Ni, Ti, SS)
Power range: 1W to 100W
Power mode resistance range: 0.1Ω to 3.5Ω
Lock wattage
Temperature range: 200°F to 600°F or 100°C to 315°C
TC mode compatible with Ni200, Ti & SS heating elements
TCR mode
TC mode resistance range: 0.05Ω to 1.5Ω
Lock resistance
Powered by a single 26650 battery, high discharge (35A or above)
Compatible with 18650 battery with included adapter
Bottom-loaded battery with the threaded battery cap
Ventilation holes on the bottom
30mm, 510 threaded connection with springloaded pin
OLED Screen
USB charging
Firmware upgrades
Safety features: short circuit, over temperature, weak battery protections
Stealth mode
Flip the screen for left-handed mode
Total Views Today: 1 Total Views: 718