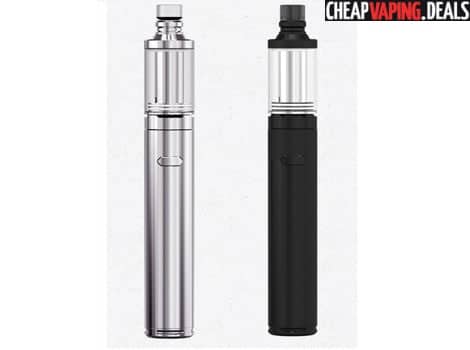 Here's a great deal on the  Wismec Vicino Starter Kit.
Overview
The Vicino is a brand new starter kit from Wismec.  It is operated very easily,  utilizes a replaceable battery and has amazing vapor production.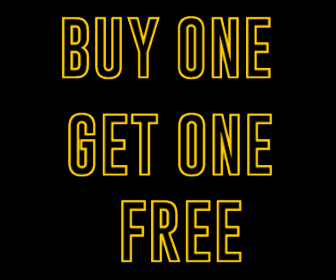 The device features a tube style battery with an atomizer tank. It features a springloaded 510 connection and a tank  capacity of 3.5ml.   While 3.5ml is adequate, refills are also made easy with a top fill system.  Simply uscrew the tank's top cap and add juice through the large fill port.  At the bottom of the tank, there's also adjustable airflow control which can be configured to a wide range of settings.
The tank comes installed with a high power coil head which is made of pure cotton wick and is rated at 0.2Ω. The head is a triple coil system to ensure maximum vapor production while providing excellent flavor.
The battery is powered by an external 18650 battery so you can charge it either internally with on board charging technology or externally.  To remove the battery, unscrew the bottom battery cover which is very easy to work with.  The power/fire button features an LED light that always stays lit when the battery level is adequate.  If the light flashes slowly, that means battery levels are getting below 59%.  Moderate flashing means voltage has dropped below 29% and fast flashing means it's time to plug the device in and recharge the cells.
Overall, the Vicino Kit may be a good starter kit for those who are vape beginners or for more seasoned vapors who want something to put in their pocket when they are out and about.  If you look at the reviews, you can see that this kit has excellent vapor production and provides good flavorful puffs.
Features
Vicino Battery
Dimensions:  22mm x 22mm x 91mm
Made from stainless steel for durability
Utilizes a single 18650 battery at least 25A
Safety features including reverse polarity and overcharging
Battery LED display  on power button
Easy screw cap for access battery
On board USB charging
510 spring loaded connection
Vicino Tank
Dimensions: 22 x 22 x 59.5mm
High powered 0.2Ω triple coil
Made from stainless steel for longevity
Glass tank tube
Made with pure cotton wick
Top fill system
Adjustable bottom airflow
Total Views Today: 1 Total Views: 175