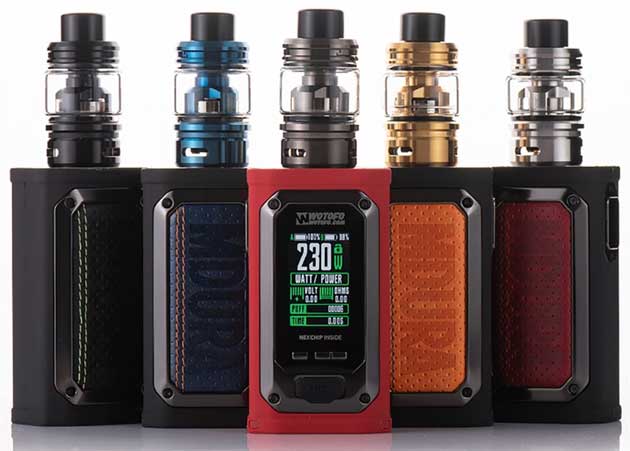 Here are cheap deals to purchase the Wotofo MDura Pro Box Mod or MDura Pro Kit at a low price. The Mdura Pro mod features ergonomic rubber coating, waterproof/shockproof/dustproof design, dual 18650 batteries, 230 watts of maximum power, 30mm atomizer compatibility, a large 1.2 inch TFT color screen, and multiple vaping modes including TCR and temperature. The kit comes with a NexMesh Pro Tank with a 6mL capacity, a top-fill method, adjustable bottom airflow control, and 24mm diameter. There's also an optional RBA deck.
Deals
Review
Exquisite Appearance
From a design perspective, the Wotofo MDura Pro Mod has a retro appearance, yet it looks modern thanks to the amazing color options that include King Kong orange, King Kong Blue, King Kong Black, Retro Red, and King Kong Red. By using top-quality materials and a rubberized finish, the device is quite capable of protection against drops and shocks.  And, a leather panel adds to the already rugged look while ensuring comfort in the hand.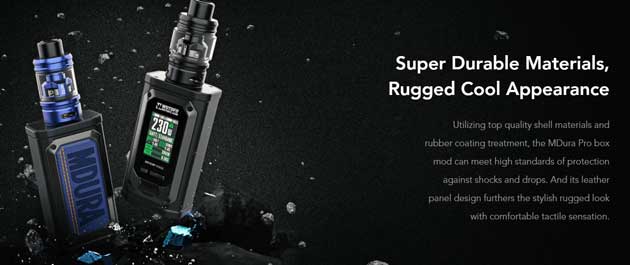 The Mdura Pro is also said to be an outdoor box mod kit because it is waterproof, dustproof, and shockproof.  This means it can withstand many environments such as the beach, the pool, inclement weather, and more.  And, if you happened to drop your setup on a hard floor, there won't be any major damage that occurs thanks to the durable construction materials.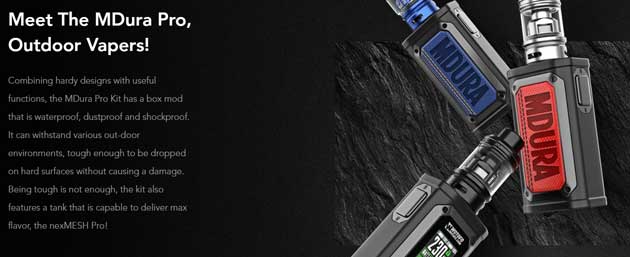 For those who want more details in regards to the rugged design, the Wotofo MDura Pro Box Mod has an IP67 rating which indicates it can be in 1meter deep water for up to 30 minutes while offering full protection from dust.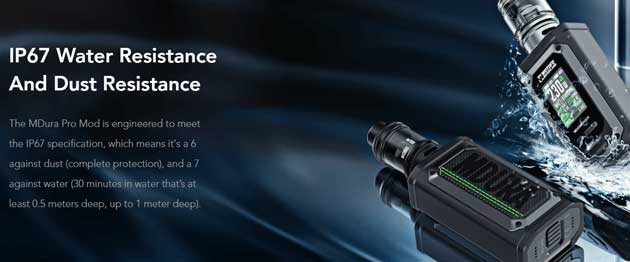 On the control face, there is also a humongous full-color screen that measures an incredible 1.2″ across and has all the vape data you may possibly need to know. Indicators include battery charge information, the current wattage, the current mode, the current output voltage, the atomizer resistance, a puff counter, and the last puff time.  And, there are a total of three buttons that permit navigation of the screen: a plus button, a minus button, and a select button. You may also set the user interface theme to the following colors: green, purple, blue, yellow, red, or white.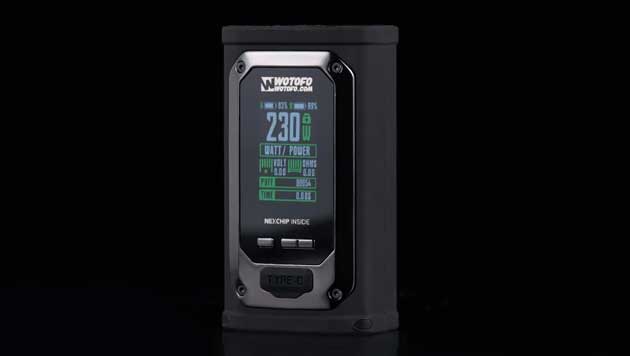 Latest NexChipset For 230 Watts
Inside the Mdura Pro, you find the latest nexCHIP chipset that permits a myriad of modes including 3 wattage modes (Standard, Power, Power+), three temperature control modes (nickel, titanium, stainless steel), and a TCR mode for veteran vapers.  Power tops out at 230 watts or 600 degrees Fahrenheit in any of the temperature modes and TCR. The output is generated from dual 18650 batteries that are conveniently hidden behind a bottom flip door and which you may recharge via a USB-C charging interface.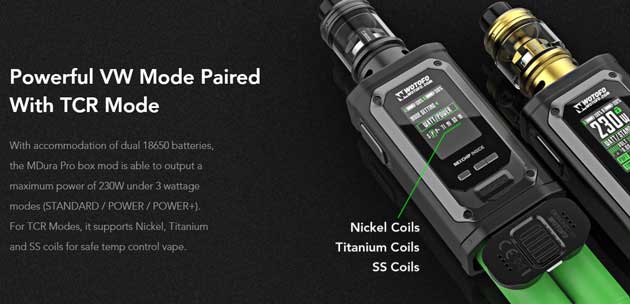 Equally important is that the MDura Pro features several protections such as low voltage warning and PCBA temperature shutoff, low resistance protection, short circuit protection, and overheat protection.  And, perhaps the icing on the cake,  is that the chipset also firings with 0.001s, virtually instantaneously.
Kit w/ NexMesh Pro Tank
With the Wotofo MDura Pro Kit, you will receive the NexMesh Pro Tank, the first atomizer with dual-core mesh/coil combination and the follow-up to the nexMesh Tank.  The new atty is also RBA enabled, so all you need to do is buy a build deck separately.   And,the color matches the mod and could be black, gunmetal, silver, rainbow, blue, or gold.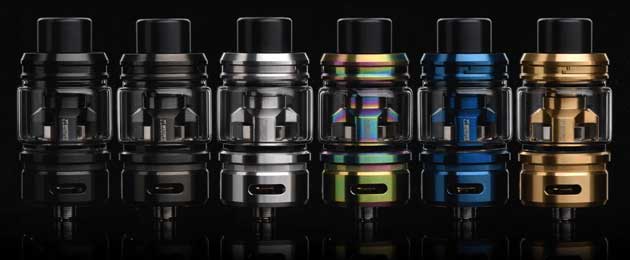 The Wotofo MDura Pro Kit is also quite capable of producing incredible flavor and vapor.  You see, there are honeycomb air holes at the bottom, in combination with the included coils, which are adjustable to help produce the kind of puff style you prefer.  The tank features compatibility with H11/H12/H13/H15/H18/H19 coils, but you will only find two pieces in the package.  The first is the 0.15ohm H15 Mesh and Parallel Coil (pre-installed) that operates from 50 to 80 watts but is recommended in the range of 65 to 80 watts.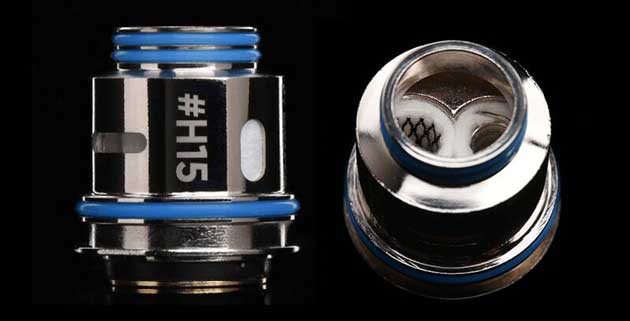 Or, you may prefer the included 0.2ohm H12  coil that works with 40 to 75 watts of power, but is best from 55 to 75 watts.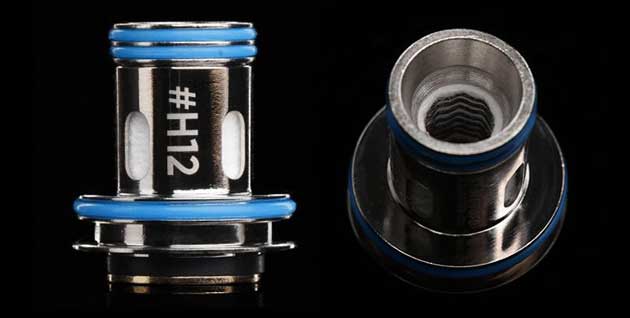 The tank measures 24mm by 42.85mm (excluding the 510 pin and drip tip) with both a 6mL bubble glass tube and a 4.5mL PCTG tube. When you receive the Wotofo MDura Pro Box Mod Kit, you will see the PCTG tube is installed. It is both dense and transparent to make it rugged, safe, durable, and very resistant to high temperatures.   To add vape juice to the atomizer, all you have to do is access a top-filling juice slot that you may simply squirt e-liquid into.

Rebuildable Deck Option
For DIY enthusiasts, there's an optional H17 RDC RBA deck that is for sale in black, gunmetal, or stainless steel. This dual post atomizing core has several honeycomb air holes underneath the dual post that hold the coil for plenty of flavors. And, it is convenient to work with.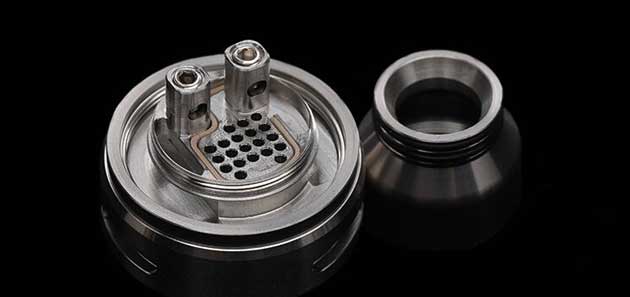 Features & Specifications
Wotofo MDura Pro Mod
Mod Dimensions: 47.4mm x 88.1mm x 33.1mm
Body Material: zinc alloy & rubber
Leather panel
Color options: King Kong Orange, King Kong Blue, King Kong Black, Retro Red, King Kong Red
510 threaded connection
Display: 1.3" OLED screen
Change UI theme color
Waterproof
Dustproof
Shockproof
NexChip chipboard
0.001s firing
Protections: low voltage, PCBA temperature, short circuit, low resistance, overheat
Battery Type: dual 18650 batteries
Type-C USB Port: 5V/2A
VW Modes: Standard / Power / Power+
Power Range: 5W-230W (VW)/ 10-230W (TC)
Temperature Range: 200F—600F / 100C—315C
TCR Value Range for Nickel: 400-800 (Default value: 600)
TCR Value Range for Titanium: 200-500 (Default value: 350)
TCR Value Range for SS: 10-300 (Default value: 105)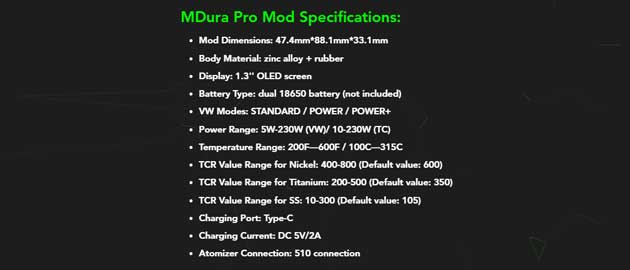 Wotofo MDura Kit
Tank Size: 24mm x 42.85mm
Delrin drip tip
4.5ml straight PCTG tube
6ml bubble glass tube
Wattage Range: 50-80W
Filling Method: sliding top cap exposes juice port
Airflow Type: adjustable bottom airflow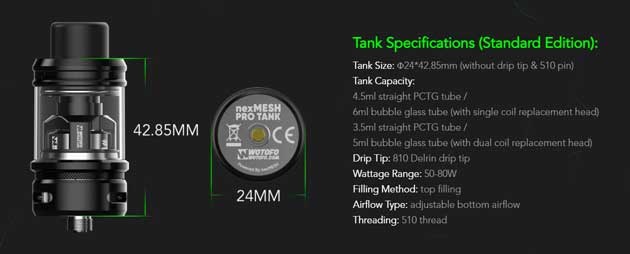 What's Included
With purchase, you will receive the MDura Pro Mod, a USB-C charging cable, a nexMesh Pro Tank, an H15 Mesh/Parallel Coil, an H12 Clapton Mesh Coil, a bubble glass tube, a bag of accessories, and a manual.  Check the infographic below to see what you get if you are in the EU or UK.

Comparable Products
Total Views Today: 1 Total Views: 4,242