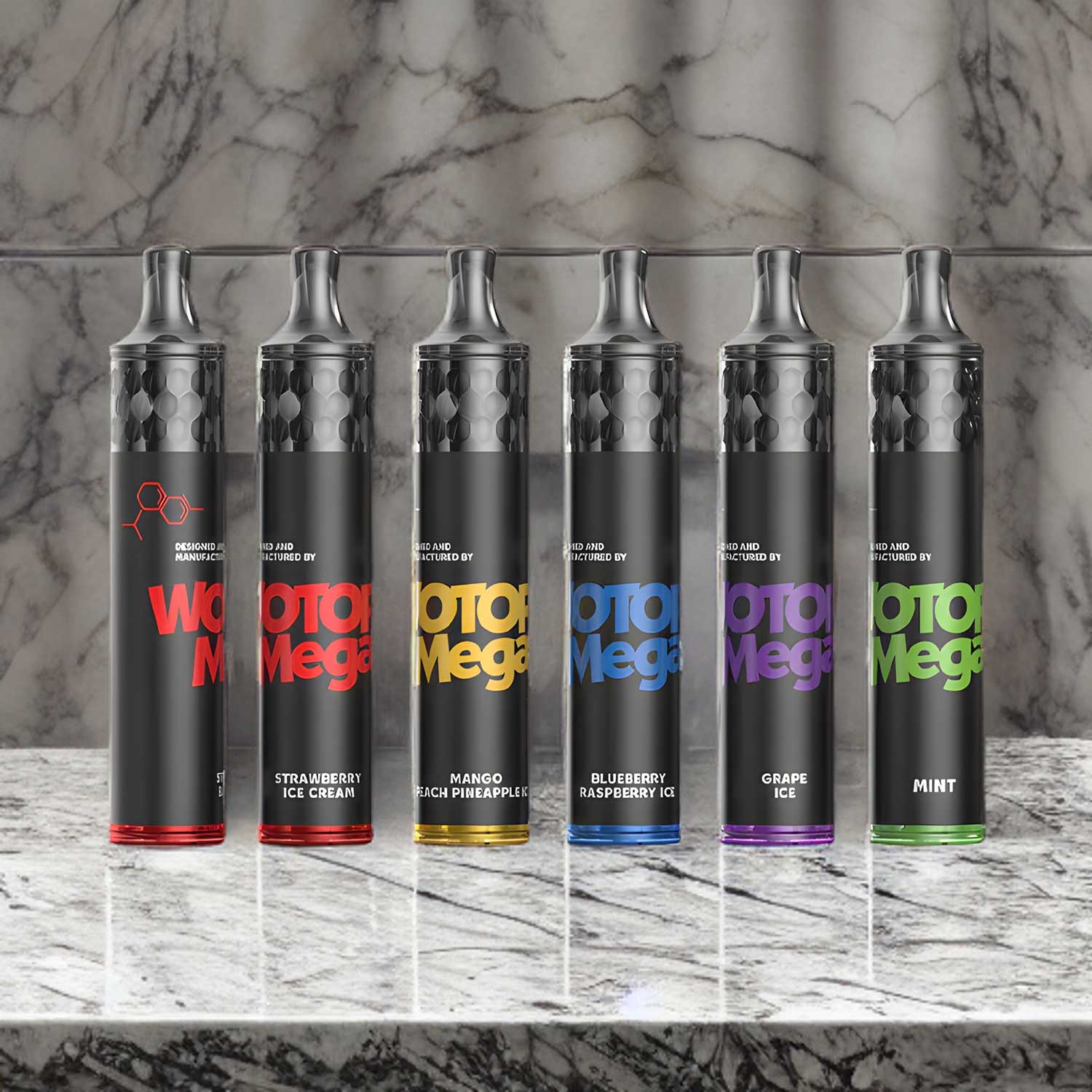 Here are cheap deals to buy Wotofo Mega Disposable at a low price.  This setup features portability, a 980mAh integrated battery, a 5.5ml pod that produces up to 1500 puffs, 50mg nicotine strength vape juice, and a 1.6ohm coil.
Deals
Unfortunately, this disposable has been discontinued. See the latest disposable deals below
Description
Designed with a 980mAh battery, the Wotofo Mega can produce up to 1500 puffs from its 5.5ml juice reservoir. The e-liquid inside is nicotine salt-based with 50mg strength for an incredible throat hit from a mouth-to-lung puff.   This setup also does not disappoint with its wide range of available flavors: Strawberry Banana Ice, Strawberry Ice Cream, Watermelon Ice, Mango Peach Pineapple Ice, Pineapple Coconut, Banana Ice, Multiple Mango, Blueberry Raspberry Ice, Blueberry Ice, Grape Ice, Mint, Guava Kiwi Passion Fruit.  Design-wise, the Mega Disposable is small and portable, making it easy to carry around.  And, even though this device can be thrown away when it has met its lifespan, it is still designed to be durable and sturdy thanks to stainless steel and PC materials.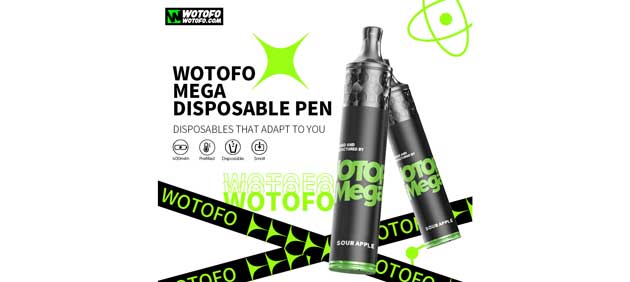 Flavor Options
Guava Kiwi Passion Fruit
Mint
Grape Ice
Blueberry Ice
Blueberry Raspberry Ice
Multiple Mango
Banana Ice
Pineapple Coconut
Mango Peach Pineapple Ice
Watermelon Ice
Strawberry Ice Cream
Strawberry Banana Ice
Features
Compact & portable
Quality materials
SS and PC material
Sturdy and durable
Integrated 980mAh battery
1.6ohm coil
50mg nicotine salt e-liquid
1500 puffs
5. 5ml prefilled e-juice
Total Views Today: 1 Total Views: 575